Framingham heart study finds strong link between overweight/obesity & risk for heart failure
While extreme obesity has been associated with heart failure, until now, data have been limited regarding the influence of overweight and lesser degrees of obesity on the risk of this disease. According to a new study supported by the National Heart, Lung, and Blood Institute (NHLBI), excess body weight is strongly and independently associated with an increased risk of heart failure. This risk, which increases continuously with increasing degrees of body weight, is 34 percent higher for overweight individuals and 104 percent higher for obese persons.
The large, community-based study investigated the relations between body mass index (BMI), a measure of excess weight for height, and the risk of heart failure in over 5,000 participants in the NHLBI's Framingham Heart Study, a landmark epidemiological study that began in 1948. Study findings will be published in the August 1, 2002 issue of The New England Journal of Medicine.
"Obesity has reached epidemic proportions in the United States and it is increasing," said NHLBI Director Dr. Claude Lenfant. "While the death rate from heart disease has decreased by 60 percent over the last 40 years, the death rate from heart failure has not declined. This study suggests that obesity is an important risk factor for heart failure in both women and men. Promoting optimal body weight may help reduce the burden of heart failure we're seeing," he added.
An estimated 61 percent of U.S. adults aged 20-74 years are either overweight or obese. About 34 percent of these people are overweight and 27 percent or 50 million people are obese. Nearly 5 million people in the U.S. have heart failure, a condition in which the heart cannot pump enough blood through the body.
"It was unclear from the scientific literature whether lesser degrees of obesity predispose an individual for heart failure, as most of the existing studies were limited to people who were severely obese (BMIs over 40)," said Dr. Satish Kenchaiah, lead author of the study and a research fellow at the Framingham Heart Study. Participants in the study, who were followed for nearly 15 years, were under continuous surveillance for the development of cardiovascular events. The researchers looked for the occurrence of a first episode of heart failure.
After adjustment for known risk factors, there was an increase in the risk of heart failure of 5 percent for men and 7 percent for women for each increment of 1 in the body-mass index. As compared with normal weight individuals, obese women had a doubling of the risk of heart failure and obese men had a 90 percent increase in the risk of heart failure. Overweight individuals were at intermediate risk. The effect of BMI on heart failure risk did not vary with age, sex, smoking status, alcohol consumption or the presence or absence of valve disease or diabetes.
"We know that obesity and overweight are associated with several health hazards. For example, they increase the risk of high blood pressure and diabetes, both key risk factors for heart failure," said study co-author Dr. Ramachandran Vasan, a Framingham investigator and Associate Professor of Medicine at Boston University School of Medicine. "We found that even after accounting for these other risk factors, obesity was independently associated with the risk of heart failure," he added.
Dr. Daniel Levy, director of the Framingham Heart Study and co-author of the study, noted that the obesity trend in young Americans may affect future rates of heart failure.
"We know that there are growing numbers of young children with advanced degrees of obesity. The results of this study are a wake-up call to a public health problem that we may be addressing 10 to 50 years from now, when these obese youngsters become old enough to be at risk of heart failure," he said.
For children aged 6-11, an estimated 13 percent are overweight; for adolescents aged 12-19, an estimated 14 percent are overweight. During the past two decades the prevalence of overweight has doubled among children and has almost tripled among adolescents.
Levy stressed the importance of maintaining a healthy weight, both for children and adults, with dietary measures and regular physical activity being the keys to addressing overweight and obesity problems. He advised that for individuals who do fall into the overweight and obese BMI ranges, efforts should be made to reduce BMI into the normal range. Knowing your BMI is an important first step in understanding your risks, according to Levy.
Media Contact
NHLBI Communications Office
EurekAlert1
All latest news from the category: Health and Medicine
This subject area encompasses research and studies in the field of human medicine.
Among the wide-ranging list of topics covered here are anesthesiology, anatomy, surgery, human genetics, hygiene and environmental medicine, internal medicine, neurology, pharmacology, physiology, urology and dental medicine.
Back to home
Newest articles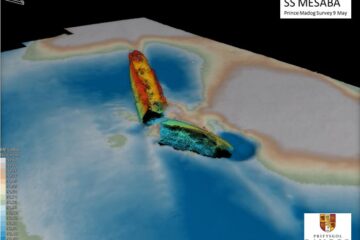 Finding the ship that sent out a warning to The Titanic
New powerful technology reveals lost seabed structures. The ship which sent an iceberg warning to the RMS Titanic, before the ocean-liner sank, has been identified lying in the Irish Sea….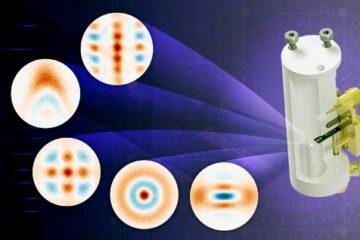 Quantum technology reaches unprecedented control over captured light
Researchers in quantum technology at Chalmers University of Technology have succeeded in developing a technique to control quantum states of light in a three-dimensional cavity. In addition to creating previously…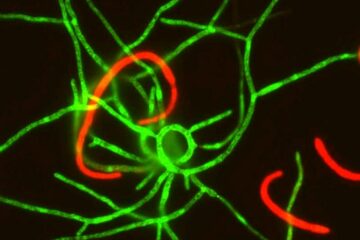 A master regulator controlling fungal infection of wheat
The fungus Zymoseptoria tritici causes Septoria tritici blotch, the most destructive fungal disease of wheat grown in temperate climates worldwide. This disease reduces wheat yields by 5-10% per year, causing…