Rare childhood bone disorder linked to gene deletion in two Navajo patients
Two seemingly unrelated Native American children have one painful thing in common: juvenile Paget's disease (JPD), an extremely rare, bone metabolism disorder. Now, researchers at Washington University School of Medicine in St. Louis and Shriners Hospitals for Children, St. Louis, have discovered that the two patients also share an unusual genetic defect. The research team found that both patients are completely missing the gene for a recently discovered protein called osteoprotegerin, known to protect bone. The study is the first to identify a genetic cause for JPD and is published in the July 18 issue of the New England Journal of Medicine.
"By identifying this genetic defect in two people, our results not only provide insight into the cause of JPD, but also shed light on the control of bone metabolism in general," says lead investigator Michael P. Whyte, M.D., professor of medicine, genetics, and pediatrics at the School of Medicine and director of the Center for Metabolic Bone Disease and Molecular Research at Shriners Hospitals for Children. "Understanding how the skeleton forms and breaks down is key to developing ways to diagnose and treat bone disorders in children and adults, including adult Paget's disease and osteoporosis."
JPD, also known as hereditary hyperphosphatasia or hyperostosis corticalis deformans juvenilis, has only been reported in about 40 people worldwide. It is a painful skeletal disease characterized by abnormally fast formation and breakdown of bone throughout the body, resulting in debilitating fractures and deformities beginning soon after birth. These features are similar to the much more common adult disease called Paget's disease of bone, the second most prevalent metabolic bone disorder after osteoporosis. However, JPD appears to affect all bones in the body, whereas Paget's disease of bone involves only a select few.
The Washington University and Shriners team examined DNA samples from two Native Americans. The first was referred to St. Louis from New Mexico in 1996 for confirmation of diagnosis and treatment at one year of age. The team later learned that a second JPD patient, described in the medical literature in 1979, also was living in New Mexico. The second patient contacted the investigators and voluntarily sent her blood samples for genetic study.
The team first evaluated the gene for RANK in these two patients. In a previous collaborative study, they had identified a RANK defect as the cause of three other rare but somewhat similar genetic bone disorders also characterized by accelerated bone metabolism. The two Navajo patients, however, had normal RANK genes.
The researchers next tested the gene that makes osteoprotegerin, a protein discovered only a few years ago. Osteoprotegerin is related functionally to RANK and recent studies have found that mice lacking the protein have a condition where bone formation and breakdown is rapid, seemingly similar to osteoporosis.
The results were surprising. Neither patient had any trace of the gene for osteoprotegerin.
"At first we thought there must be something wrong with our DNA studies," says Steven Mumm, Ph.D., research assistant professor of medicine at the School of Medicine and one of the lead investigators of the study. "Instead, we realized this was a major finding."
Genetic analysis of healthy individuals confirmed the expected presence of two copies, or alleles, of the gene for osteoprotegerin. However, analysis of the JPD patients' healthy parents revealed that each had only one copy of the gene. Furthermore, no osteoprotegerin was found in the blood of the two patients with JPD. The researchers conclude that these results provide both a cause and a mechanism for this rare bone disease, at least for these two Native Americans.
Thanks to simultaneous advances in the Human Genome Project, centered in part at Washington University, the team was able to pinpoint exactly where DNA had broken off in these two patients.
Again, the results were startling: The genetic damage was identical in both patients. The researchers therefore conclude that these two patients likely share a common ancestor, perhaps dating back a century.
"In a way, this also is a sociology story," says Whyte. "Our findings appear to represent the emergence of a "founder effect" in this population that underwent a "bottleneck" constriction years ago. The Navajo Nation decreased from about several hundred thousand individuals to about 6 thousand in the 1860s. As the population then re-grew, the missing gene apparently was passed on to their offspring. Eventually, people with only one copy of the osteoprotegerin gene married and had children with no copies of the gene."
The team now is evaluating other patients worldwide with varying forms of JPD, who so far do not appear to have any defects in the osteoprotegerin gene.
According to Whyte, this research will not only enable prenatal diagnosis for JPD in the Navajo population, but also suggests that osteoprotegerin may be a potential treatment for these affected individuals. They also expect their findings to help elucidate the role of osteoprotegerin and other key proteins in bone formation and breakdown, shedding light on Paget's disease of bone, osteoporosis and other common metabolic bone disorders.
Media Contact
Gila Z. Reckess
EurekAlert
All latest news from the category: Health and Medicine
This subject area encompasses research and studies in the field of human medicine.
Among the wide-ranging list of topics covered here are anesthesiology, anatomy, surgery, human genetics, hygiene and environmental medicine, internal medicine, neurology, pharmacology, physiology, urology and dental medicine.
Back to home
Newest articles
Duke-NUS and NHCS scientists first in the world to regenerate diseased kidney
Blocking an immune-regulating protein reverses the damage caused by acute and chronic kidney disease, a preclinical study suggests. In a world first, scientists at Duke-NUS Medical School, the National Heart…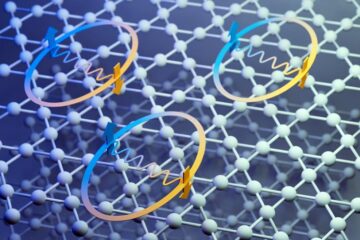 Unconventional superconductivity found in kagome metal
Physicists using advanced muon spin spectroscopy at Paul Scherrer Institute PSI make the missing link between their recent breakthrough in a kagome metal and unconventional superconductivity. The team uncovered an…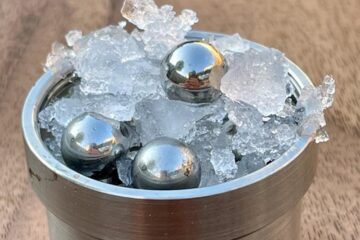 Discovery of new ice may change understanding of water
Researchers at UCL (University College London) have discovered a new type of ice that more closely resembles liquid water than any other known ices and that may rewrite our understanding…