Diabetes treatment linked to increased blood pressure in animal study
A report in the July issue of the Journal of Clinical Investigation has found that a group of drugs currently under development for the treatment of Type II diabetes caused both increased heart rate and elevated blood pressure in animal studies.
These new findings regarding glucagon-like peptide (GLP-1) receptor agonists suggest that the brain's GLP-1 system has the ability to affect autonomic function, leading to changes in heart rate and blood pressure.
A naturally occurring hormone that is produced by cells lining the intestine, GLP-1 was first targeted as a diabetes treatment about 15 years ago, according to the study's senior author Joel Elmquist, D.V.M., Ph.D., a neuroscientist and endocrinologist at Beth Israel Deaconess Medical Center and Associate Professor of Neurology and Medicine at Harvard Medical School.
"GLP-1 stimulates insulin secretion and controls feeding and drinking behavior, and also regulates neuroendocrine responses to agents that elicit illness-like behaviors," he explains. "The effect on insulin secretion made the hormone an obvious target for treating diabetes."
Diabetes develops when the body fails to either produce or to properly use insulin, a hormone necessary to convert food – including sugars and starches – into energy. Type II diabetes accounts for the majority of cases of the disease, and is a huge public health problem: As many as 16 million individuals in the United States have Type II diabetes, which puts them at risk for a number of serious complications, including stroke and heart disease.
Although diabetes can often be controlled through diet, exercise and existing medications, the magnitude of the problem has given rise to the development of a number of new drugs to better manage the disease, including the GLP-1 agonists. These agents, which are currently being tested in clinical trials, work by targeting the rate of gastric emptying and by stimulating insulin secretion from islet cells in the pancreas.
Circulating levels of the naturally occurring GLP-1 hormone in health individuals are low when the body is in a fasting state, according to Elmquist. After a person has eaten, GLP-1 levels rise, only to fall within minutes as a result of enzymatic activity. In fact, he adds, continuous infusion of GLP-1 does not increase either blood pressure or heart rate in humans with Type II diabetes.
However, in drug form, GLP-1 analogs such as EXENDIN-4 have a far more potent and long-lasting influence. In the studies on rodents conducted in Elmquist's lab, the researchers demonstrated that EXENDIN-4 – which is being tested as a therapeutic agent – activated several key autonomic regulatory sites in the brain, leading to increased heart rate and blood pressure in the animals.
"Despite accumulating data linking GLP-1 to autonomic and neuroendocrine responses, the pathways [responsible] for the actions were previously not well understood," explains Elmquist. "Although these new findings in animals will need to be studied further, especially in diabetic models, this research suggests that the central GLP-1 system can regulate sympathetic outflow including raising heart rate and blood pressure."
###
Study co-authors include Beth Israel Deaconess researchers Hiroshi Yamamoto, M.D., Ph.D., Charlotte Lee, M.S., Jacob Marcus, B.S., Marisol Lopez, Ph.D., and Anthony Hollenberg, M.D.; Todd Williams, Ph.D., and J. Michael Overton, Ph.D., of Florida State University; and Laurie Baggio, Ph.D., and co-principal investigator Daniel Drucker, M.D., of the Banting and Best Diabetes Center at the University of Toronto.
The study was funded by grants from the National Institute of Diabetes and Digestive and Kidney Diseases and the National Institutes of Health.
Beth Israel Deaconess Medical Center is a major patient care, research and teaching affiliate of Harvard Medical School and a founding member of CareGroup Healthcare System. Beth Israel Deaconess is the third largest recipient of National Institutes of Health funding among independent U.S. teaching hospitals.
Media Contact
Bonnie Prescott
EurekAlert
All latest news from the category: Health and Medicine
This subject area encompasses research and studies in the field of human medicine.
Among the wide-ranging list of topics covered here are anesthesiology, anatomy, surgery, human genetics, hygiene and environmental medicine, internal medicine, neurology, pharmacology, physiology, urology and dental medicine.
Back to home
Newest articles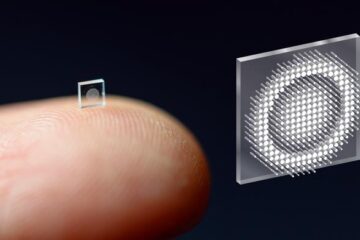 Researchers shrink camera to the size of a salt grain
Micro-sized cameras have great potential to spot problems in the human body and enable sensing for super-small robots, but past approaches captured fuzzy, distorted images with limited fields of view….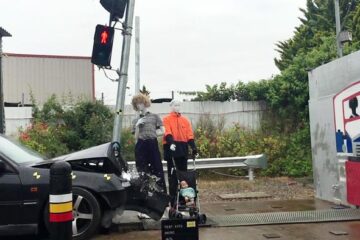 World-first product will be a lifesaving traffic stopper
Game-changing technology to design traffic lights that absorb kinetic energy, stopping them from crumpling when hit by a vehicle, will prevent thousands of fatalities and injuries each year and make…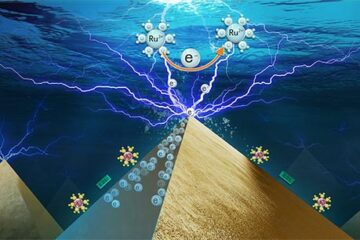 Scientists capture electron transfer image in electrocatalysis process
The involvement between electron transfer (ET) and catalytic reaction at electrocatalyst surface makes electrochemical process challenging to understand and control. How to experimentally determine ET process occurring at nanoscale is…