New treatment for skeletal metastases
Norwegian and Swedish researchers have developed a new type of internal radiation therapy for cancer that has spread to skeletal tissue. Experience from an early patient test is optimistic, according to a report being presented at the 18th International Cancer Congress in Oslo this week.
Many patients with advanced breast, prostate or lung cancer experience metastasis to skeletal tissue. This is often a source of pain and suffering.
Exterior irradiation and medication, including radioactive substances injected into the bloodstream, can retard cancer growth in skeletal tissue, but now a new radium isotope may offer a new and better alternative. The first tests on Norwegian and Swedish patients are currently in progress, and the experience thus far gives grounds for optimism.
Isotopes are incorporated into skeletal tissue
Special cells called osteoclasts help build up skeletal tissue and try to help repair damaged tissue in areas affected by cancer. When small doses of the element radium are injected into the bloodstream, the osteoclasts will incorporate radium instead of calcium. This means radium can be incorporated into skeletal tissue, where it will give off radiation that kills cancer cells.
"Today, this type of 'internal' radiation therapy is usually based on pharmaceuticals that contain strontium. Strontium has a scope of six to seven millimetres, meaning it can damage bone marrow and impair the production of new blood cells. But radium223 has a scope of just two millimetres. This leads us to believe that bone marrow will incur less damage", states Senior Medical Officer Lise Balteskard, PhD, University Hospital of Northern Norway. Along with physicians at the Norwegian Cancer Hospital, she has treated the first Norwegian patients with radium223.
The element radium is found in many isotope variants with different half-lives and scopes. The new isotope is a radium223 isotope developed at the Studsvik reactor in Sweden. In addition to the short scope of the radiation, it has a half-life of only 11 days.
Pain relief
In animal trials, this new isotope had good results on breast cancer that had spread to skeletal tissue. The animals lived longer and some were cured. (Cancer Research, June 2002). Experience from the first study on 20 Norwegian and Swedish patients indicates that many were able to use a lower dose of painkillers. This indicates that the treatment is effective.
"This is a phase 1 study where we are testing different doses to determine which dose we can administer without too many side effects. First and foremost, we are examining blood platelets and white cells in the blood to see whether their production is affected. The patients have advanced cancer. It was promising that many of them could take a lower dose of painkillers, as it implies improved quality of life. However, a phase 2 study is required to perform imaging, determine whether there is any reduction in malignant tissue, and systematically examine pain relief and survival", explains Balteskard.
"Is it possible that this new radium isotope might offer a cure for skeletal metastasis?"
"We believe this treatment might be administered the first time a tumour spreads to skeletal tissue, and that it might inhibit metastases. This would have an effect on pain and quality of life and could increase survival. It is still too early to tell whether such treatment might offer a cure if administered early enough", adds Balteskard.
Abstract P 459 in Poster Session 1 refers to the Norwegian-Swedish study on radium 223.
For more information, see the abstract from the symposium: Skeletal metastases, Monday, 08.45, inter alia in 15, Serafini, which will give an overview of bone-seeking radioactive isotopes for use in cancer treatment
All latest news from the category: Health and Medicine
This subject area encompasses research and studies in the field of human medicine.
Among the wide-ranging list of topics covered here are anesthesiology, anatomy, surgery, human genetics, hygiene and environmental medicine, internal medicine, neurology, pharmacology, physiology, urology and dental medicine.
Back to home
Newest articles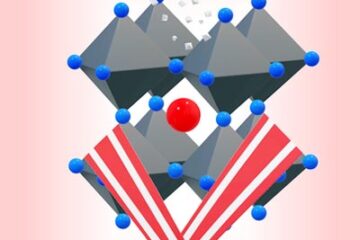 Perovskite solar cells soar to new heights
Metal halide perovskites have been under intense investigation over the last decade, due to the remarkable rise in their performance in optoelectronic devices such as solar cells or light-emitting diodes….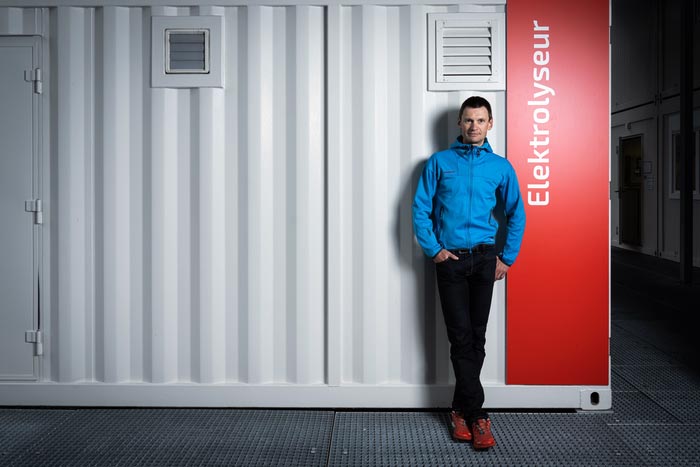 Blue hydrogen can help protect the climate
An international group of researchers led by the Paul Scherrer Institute and the Heriot-Watt University has carried out in-depth analyses of the climate impact of blue hydrogen. This is produced…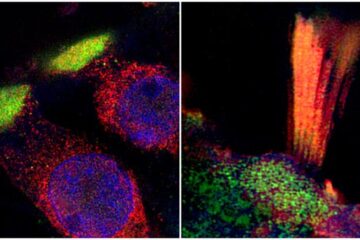 Genes associated with hearing loss visualised in new study
Researchers from Uppsala University have been able to document and visualise hearing loss-associated genes in the human inner ear, in a unique collaboration study between otosurgeons and geneticists. The findings…