Survey Shows One In Five Patients With Parkinson's Disease And Troublesome Symptoms Should Be …
Findings from a new observational survey show that around one in five patients with troublesome symptoms related to Parkinson's disease may benefit from deep-brain stimulation (DBS) and should be considered for the treatment.1
The survey was conducted in four European countries (Belgium, Germany, Italy, Spain) and Canada with the support of a new screening program, STIMULUS, that has the potential to help neurologists identify patients who could benefit from DBS. The results were presented today at the 17th World Congress on Parkinson's disease and Related Disorders (WCPD) in Amsterdam.(1)
"Deep-brain stimulation has been proven to be a very effective solution for certain patients with Parkinson's disease, who have not achieved an acceptable level of control over their motor symptoms with medication alone" stated Doctor Jan Herzog, Department of Neurology, Christian-Albrechts-Universität in Kiel, Germany and member of the expert panel that developed the STIMULUS program.
"However, the complexity of Parkinson's disease makes it very challenging for general neurologists to identify the appropriate candidates for DBS. Good patient selection is critical to get the most effective results with deep-brain stimulation" added Doctor Herzog.
There are over one million patients with Parkinson's disease in Europe.(2) However, a large number of patients who could benefit from DBS are never referred, and as many as 63 percent of those who are referred disappointingly find out that they are not eligible for the procedure.(3)
Currently patients receive DBS treatment on average 14 years after the diagnosis of Parkinson's disease.(4) At that stage, the severity of the disease has already significantly impaired social and professional activities. The data presented today show that this patient screening program can assist general neurologists in identifying patients to be referred for evaluation for DBS before the disease progression limits the potential benefits. With accurate patient and referral to specialist centres over 100,000 patients with Parkinson's disease in Europe could be considered for DBS treatment, which may help get their symptoms under control and significantly improve their quality of life.(2) (5)
DBS in Parkinson's Disease
The benefits of DBS have been shown in clinical trials in patients with Parkinson's disease. Results from a randomised trial show that DBS combined with medication significantly improves quality of life compared to conventional medical treatment alone.(6) Additionally, DBS has been shown to improve motor symptoms substantially and maintain overall function for at least five years in patients with advanced Parkinson's disease.(7) A recent literature review shows that DBS is the most efficacious treatment for improving quality of life in patients with Parkinson's disease.(8)
"Deep-brain stimulation is a treatment that has been shown to improve both motor function and quality of life in patients with Parkinson's disease" said Stephen Pickard, President of the European Parkinson's Disease Awareness (EPDA). "Enabling people to regain control of their body and undertake tasks with increased independence not only improves their physical well-being but also greatly improves the emotional health of both the person with Parkinson's and their family/carers."
STIMULUS Survey Results
The survey presented at WCPD was conducted among 106 neurologists in Belgium, Germany, Italy, Spain and Canada, who screened 1,530 patients with the help of the STIMULUS program.(1) This is a computer-based patient screening program developed by an independent international panel of 12 movement disorders experts, (including Doctor Herzog) who identified five absolute criteria that a patient with Parkinson's disease must meet, plus an additional seven relative clinical variables, that determine if a patient should be referred for treatment with DBS.1 The STIMULUS program was developed for use in Europe and enables neurologists to quickly and accurately determine a patient's suitability to be considered for treatment.1()
Survey results found that of the patients examined, 70 percent fulfilled the five absolute criteria and almost two thirds of these were confirmed as eligible for DBS consideration when assessed against the relative variables. The most prevalent reasons cited for patients to not be eligible for DBS consideration were insufficiently severe motor symptoms, mental contraindications and medical conditions preventing surgery.(1)
•The STIMULUS program was developed using the scientifically validated RAND Appropriateness method (a modified Delphi method). This combines best available scientific evidence with the collective judgement of experts. DBS is considered appropriate when the expected benefits for the patient outweigh any possible negative effects by a sufficient margin that the procedure is worth doing. The STIMULUS program can be accessed online at http://test.stimulus-dbs.org.
•STIMULUS Program Screening Criteria:
Absolute CriteriaRelative Variables
Idiopathic Parkinson's disease patientAge
Severe motor disabilityDuration of Parkinson's disease
Insufficient response to treatment with levadopaSeverity of OFF symptoms
Not having any medical condition that prevents surgerySeverity of dyskinesias
Not having a medically resistant mental diseaseLevadopa-resistant axial symptoms
Refractory tremor
Intellectual impairment
•Deep-brain stimulation is a mild electrical stimulation in the brain which influences movement control. It is considered safe and has been shown to be well-tolerated in patients in the short and long term.9 It is an adjustable and reversible procedure that does not damage the brain tissue.10,11
•In Europe, DBS has been developed and marketed by Medtronic, Inc. under the name Activa® Therapy since 1993.
Medtronic, Inc. (www.medtronic.com – NYSE: MDT), headquartered in Minneapolis, is the global leader in medical technology – alleviating pain, restoring health, and extending life for millions of people around the world.
Any forward-looking statements are subject to risks and uncertainties such as those described in Medtronic's Annual Report on Form 10-K for the year ended April 27, 2007. Actual results may differ materially from anticipated results.
References
1.Herzog J, Allert N et al. First experiences with a decision tool to support appropriate referral for DBS in patients with Parkinson's disease. 12 December 2007. Poster 3.206. Presented WCPD, Amsterdam.
2.De Rijk MC, Tzourio C, Breteler MM, Dartigues JF, Amaducci L, Lopez-Pousa S, et al. "Prevalence of Parkinsonism and Parkinson's disease in Europe: the EUROPARKINSON Collaborative Study. European Community Concerted
3.Okun MS et al. Neurology. 2004; 63:161-163.
4.Kleiner-Fisman G, Herzog J, Fisman DN, Tamma F, Lyons KE, Pahwa R et al. nucleus deep brain stimulation: summary and meta-analysis of outcomes. Mov Disord. 2006; 21(Suppl 14): S290–304
5.European Parkinson's Disease Association Conference. Participation in Life Survey Results 1999. Krakow, Poland. 1999. Accessed: http://www.epda.eu.com/publicationsDirectory/epdaPubArchive.shtm# 29 November 2007
6.Deuschl G, Schade-Brittinger C, Krack P, Volkmann J, Schäfer H, Bötzel K et al. A randomized trial of deep-brain stimulation for Parkinson's disease. N Engl J Med. 2006; 355(9): 896–908
7.Krack P, Batir A, Van Blercom N, Chabardes S, Fraix V, Ardouin C et al. Five year follow up of bilateral stimulation of the subthalamic nucleus in advanced Parkinson's disease. N Eng J Medicine. 2003; 349 (20): 1925-1934.
8.Martinez-Martin P, Deuschl G. Effect of medical and surgical interventions on health-related quality of life in Parkinson's disease. Movement Disorders. 2007; 22(6): 757-765.
9.Halpern C, Hurtig H, Jaggi J, Grossman M, Won M, Baltuch G. Deep-brain stimulation in neurological disorders. Parkinsonism Relat Disord. 2007 13(1): 1-16.
10.NICE Guidance: Deep-brain stimulation for Parkinson's disease. Issue date: November 2003.
11.Volkmann J, Benecke R. Deep-brain stimulation for dystonia: patient selection and evaluation. Mov Disord. 2002; 17 (Suppl 3): S112-S115.
All latest news from the category: Health and Medicine
This subject area encompasses research and studies in the field of human medicine.
Among the wide-ranging list of topics covered here are anesthesiology, anatomy, surgery, human genetics, hygiene and environmental medicine, internal medicine, neurology, pharmacology, physiology, urology and dental medicine.
Back to home
Newest articles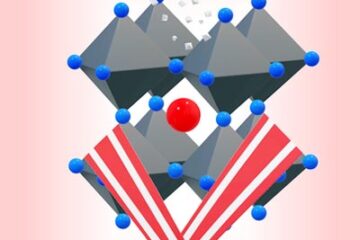 Perovskite solar cells soar to new heights
Metal halide perovskites have been under intense investigation over the last decade, due to the remarkable rise in their performance in optoelectronic devices such as solar cells or light-emitting diodes….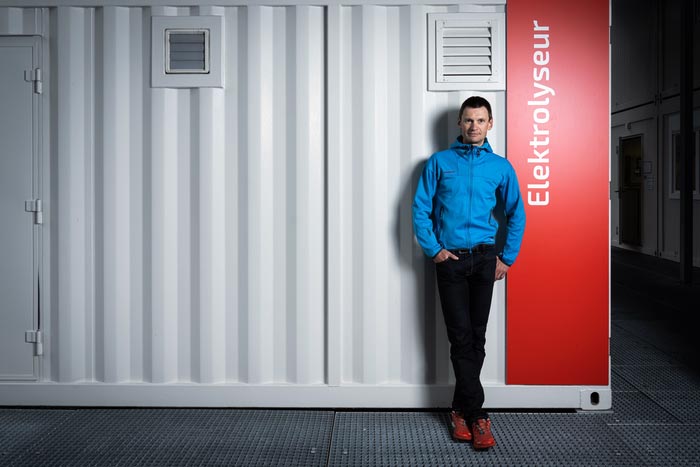 Blue hydrogen can help protect the climate
An international group of researchers led by the Paul Scherrer Institute and the Heriot-Watt University has carried out in-depth analyses of the climate impact of blue hydrogen. This is produced…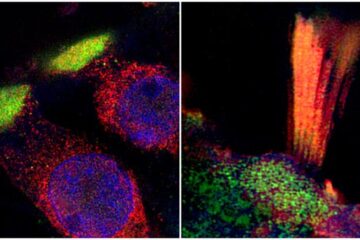 Genes associated with hearing loss visualised in new study
Researchers from Uppsala University have been able to document and visualise hearing loss-associated genes in the human inner ear, in a unique collaboration study between otosurgeons and geneticists. The findings…