Joslin researchers find key mechanism in increased atherosclerosis risk for people with diabetes
For people with diabetes, the increased risk of cardiovascular disease is an unfortunate reality. This includes atherosclerosis, a condition where the walls of the artery thicken due to accumulating fatty deposits, which can lead to heart attack and stroke.
"Heart disease is a major cause of death for both type 1 and type 2 [diabetes]," says George King, M.D., Chief Scientific Officer and Director of Research at Joslin. A team of researchers at Joslin led by Dr. King is one step closer to finding a solution for this insidious problem.
It is known that diabetic episodes of hyperglycemia and elevated levels of fatty acids cause the body to produce excessive amounts of PKC beta, an enzyme that plays a number of biological roles and has been shown to affect the cardiovascular system.
To study the link between PKC beta and atherosclerosis, scientists compared two groups of mice that were bred without the ability to produce apoliprotein E, a lipoprotein that removes cholesterol and lipids from the blood stream, giving them an innate tendency to develop atherosclerosis. One of these two groups was also bred to produce excessive levels of PKC beta in the endothelium. Both groups were fed a high fat, Western diet for twelve weeks after which researchers assessed their cardiovascular health.
The mice all gained weight at the same rate and had comparable blood pressures, cholesterol, and triglyceride rates. However, the group of mice that had elevated PKC beta experienced drastically higher rates of atherosclerosis. Joslin researchers learned that PKC beta inhibits the body's natural anti-atherogenic responses, which normally prevent fatty deposits from building up in blood vessels. As a result, the amount of aortic plaque in the PKC beta mice was twice that of control mice and their aortic atherosclerotic lesions were 1.7 times larger. Their endothelial walls also displayed signs of increased infection and inflammation.
Researchers believe that this greater instance of cardiovascular disease occurs partly because PKC beta indirectly inhibits the production of the anti-atherogenic, nitric oxide. Nitric oxide is vital to cardiovascular health, reducing the work the heart has to perform to pump blood and lowering the heart rate. In fact, lowered levels of nitric oxide are an early indicator of cardiovascular disease.
Now that excessive PKC beta has been shown to exacerbate atherosclerosis, researchers are hopeful that they will find better ways to manage cardiovascular disease in diabetic patients.
"If we could come up with a treatment for decreasing PKC beta, it may decrease the risk of cardiovascular disease in both Type 1 and Type 2 diabetes," says Dr. King.
About Joslin Diabetes Center
Joslin Diabetes Center, located in Boston, Massachusetts, is the world's largest diabetes research and clinical care organization. Joslin is dedicated to ensuring that people with diabetes live long, healthy lives and offers real hope and progress toward diabetes prevention and a cure. Joslin is an independent, nonprofit institution affiliated with Harvard Medical School.
Our mission is to prevent, treat and cure diabetes. Our vision is a world free of diabetes and its complications. For more information, visit http://www.joslin.org.
About Joslin Research
Joslin Research comprises the most comprehensive and productive effort in diabetes research under one roof anywhere in the world. With 30-plus faculty-level investigators and an annual research budget of $36 million, Joslin researchers focus on unraveling the biological, biochemical and genetic processes that underlie the development of type 1 and type 2 diabetes and related complications.
Joslin research is highly innovative and imaginative, employing the newest tools in genetics, genomics and proteomics to identify abnormalities that may play a role in the development of diabetes and its complications. Joslin Clinic patients, and others with diabetes, have the option of participating in clinical trials at Joslin to help translate basic research into treatment innovations.
Joslin has one of the largest diabetes training programs in the world, educating 150 M.D. and Ph.D. researchers each year, many of whom go on to head diabetes initiatives at leading institutions all over the globe.
Media Contact
Jeffrey Bright
EurekAlert!
Alle Nachrichten aus der Kategorie: Health and Medicine
This subject area encompasses research and studies in the field of human medicine.
Among the wide-ranging list of topics covered here are anesthesiology, anatomy, surgery, human genetics, hygiene and environmental medicine, internal medicine, neurology, pharmacology, physiology, urology and dental medicine.
Zurück zur Startseite
Neueste Beiträge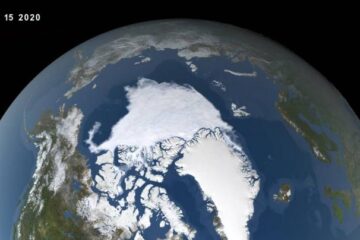 2020 Arctic sea ice minimum at second lowest on record
NASA and the National Snow and Ice Data Center (NSIDC) at the University of Colorado Boulder shows that the 2020 minimum extent, which was likely reached on Sept. 15, measured…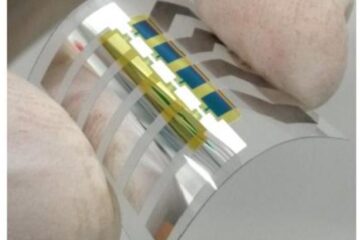 Dresden physicists develop printable organic transistors
Scientists at the Institute of Applied Physics at TU Dresden have come a step closer to the vision of a broad application of flexible, printable electronics. The team around Dr…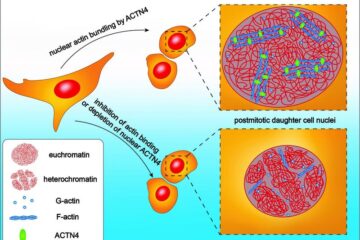 Researchers discover a mechanism that causes cell nuclei to grow
By far the most important process in cell development is how cells divide and then enlarge in order to multiply. A research team headed by Freiburg medical scientist Prof. Dr….