Indications of Psychosis Appear in Cortical Folding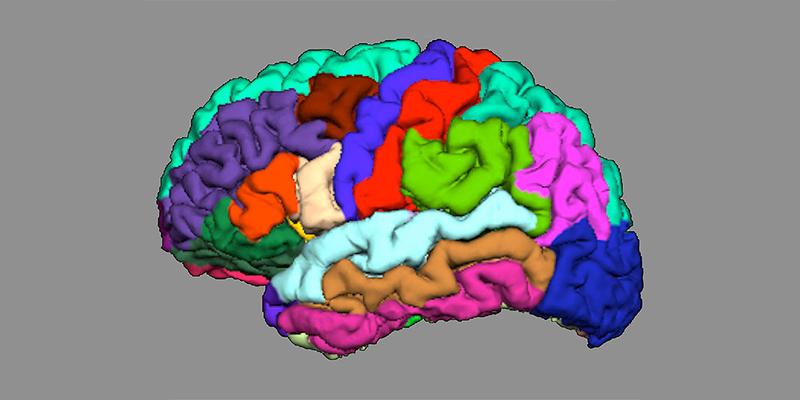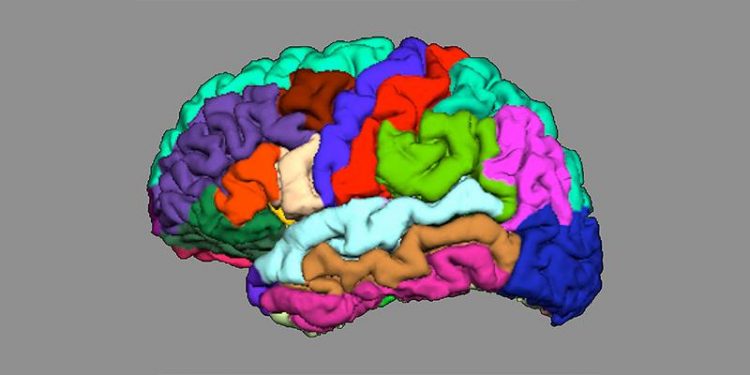 Detecting psychosis early increases the chances of effective treatment. Despite advances in diagnosis, however, it has previously not been possible to examine young people with initial psychotic symptoms and reliably say who will develop acute psychosis and who will not.
It has long been supposed that the condition is caused by disturbed communication between various groups of nerve cells. Modern imaging techniques have made it possible to make these connections between regions of the brain visible.
Researchers from the University of Basel have now examined the question of whether changes in the anatomical structure of brain networks can already be detected in people with an increased risk of psychosis. The study was carried out in collaboration with scientists from the Psychiatric University Clinics Basel, Western University and Lawson Health Research Institute in Ontario, Canada.
Focus on cortical folding
The researchers, led by Drs André Schmidt and Lena Palaniyappan, focused on cortical folding, known as gyrification: they examined how the folds in various regions of the brain interact with each other, and whether this interaction is impaired in high-risk patients.
They also tested how precisely they could use the cortical connectivity to predict which high-risk patients would suffer from psychosis and which would not.
Reduced interaction
For their study, the researchers examined 44 healthy control subjects, 38 patients with first-episode psychosis, and 79 people with an increased risk of psychosis, of which 16 later developed fully-formed psychosis. They reconstructed the brain's nerve pathways using magnetic resonance imaging and methods from mathematical graph theory, with which they described a network of nodes.
The results show that in comparison to the healthy control group, the folding in individual regions of the brain in patients with an initial psychotic episode and those with a later psychosis transition showed reduced integration and increased segregation.
The analysis also showed that this process enabled predictions to be made with more than 80% accuracy about which patients would later suffer from psychosis and which would not.
Biomarker for clinical diagnosis
"Our results indicate that this type of network analysis could significantly improve individual risk prognoses," says André Schmidt, who led the project. "Future longitudinal studies with larger samples are now needed to validate the prognostic accuracy of this measurement."
Original article
Tushar Das, Stefan Borgwardt, Daniel J. Hauke, Fabienne Harrisberger, Undine E. Lang, Anita Riecher-Rössler, Lena Palaniyappan, André Schmidt
Disorganized Gyrification Network Properties During the Transition to Psychosis
JAMA Psychiatry (2018), doi: 10.1001/jamapsychiatry.2018.0391
Further Information
Dr. André Schmidt, University of Basel / University Psychiatric Clinics Basel, tel. +41 61 325 59 29, email: andre.schmidt@unibas.ch
Media Contact
Cornelia Niggli
Universität Basel
Alle Nachrichten aus der Kategorie: Health and Medicine
This subject area encompasses research and studies in the field of human medicine.
Among the wide-ranging list of topics covered here are anesthesiology, anatomy, surgery, human genetics, hygiene and environmental medicine, internal medicine, neurology, pharmacology, physiology, urology and dental medicine.
Zurück zur Startseite
Neueste Beiträge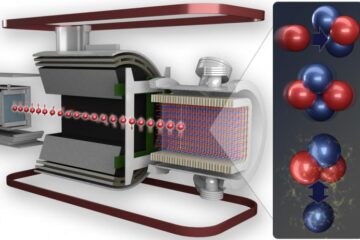 Scientists achieve higher precision weak force measurement between protons, neutrons
Through a one-of-a-kind experiment at the Department of Energy's Oak Ridge National Laboratory, nuclear physicists have precisely measured the weak interaction between protons and neutrons. The result quantifies the weak…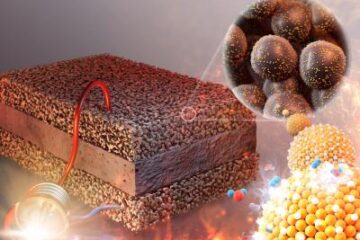 High-performance single-atom catalysts for high-temperature fuel cells
Individual Pt atoms participate in catalytic reaction to faciitate the electrode process by up to 10 times. Single-atom Pt catalysts are stable at 700 degrees Celsius and expected to stimulate…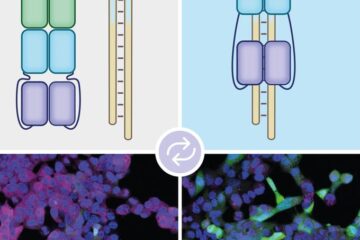 New method allows precise gene control by light
A novel optical switch makes it possible to precisely control the lifespan of genetic "copies". These are used by the cell as building instructions for the production of proteins. The…