Asia-Pacific Forestry Week – Forestry in a Changing World
The event will bring together upwards of 500 individuals from governments, non-governmental organizations (NGOs), research institutions, regional and international networks, UN agencies and the private sector.
High-level forestry officials from throughout the Asia-Pacific region are expected to attend.
It will provide a unique opportunity for diverse stakeholders and forest managers to share perspectives and seek solutions to the most challenging issues facing forests and forestry today.
Leading regional and international natural resource organizations will convene special plenary sessions each morning of Asia-Pacific Forestry Week, focusing on the three pillars of sustainable development: social, environmental, and economic.
Under the social pillar "forests and poverty" issues will be highlighted, with consideration given to resource tenure and access, decentralization, livelihoods and community participation.
Forests and climate change will top the agenda on the "environment day", with consideration given to what forestry can do to mitigate climate change, as well as how forestry will need to adapt in response to climate change.
For the economic focus topics related to trade, timber certification, forest law enforcement and governance, and forestry investment will dominate.
The morning plenary sessions will give all participants an opportunity to gather and share perspectives on the most critical forestry issues facing the Asia-Pacific region today. In addition to these plenary sessions, numerous international and regional organizations and networks working in forest- and forestry-related issues are planning important events and activities throughout the week.
Asia-Pacific Forestry Commission
Asia-Pacific Forestry Week will be anchored around the 22nd Session of the Asia-Pacific Forestry Commission.
The Asia-Pacific Forestry Commission (APFC) is one of six regional forestry commissions supported by the Food and Agriculture Organization (FAO) of the United Nations. APFC offers a forum for member countries to share experiences in dealing with forestry challenges, advise FAO on regional forestry priorities, and initiate joint action on key forestry issues. APFC is currently comprised of 33 member countries, making it the region's most inclusive inter-governmental body dealing with forestry. By supporting the Asia-Pacific Forestry Week concept, FAO seeks to expand the engagement of APFC members with a wider range of stakeholders to more effectively address the important challenges of forest management in the region.
AP-Forestry-Week@fao.org
Mr. Patrick Durst
Senior Forestry Officer
FAO Regional Office for Asia and the Pacific
39 Phra Atit Road, Bangkok 10200, Thailand
Phone: +66 2 697 4139
Fax: +66 2 697 4445
van.fssp@hn.vnn.vn
Ms.Nguyen Tuong Van
Deputy Director
Forest Sector Support Partnership Coordination Office (FSSPCO)
No 6 Lane 42, Lieu Giai St, Ba Dinh Dist, Hanoi,
Phone: (84-4) 7629412 ext 111
Fax: (84-4) 8325223
Media Contact
Mr. Patrick Durst
ResearchSEA
All latest news from the category: Event News
Back to home
Newest articles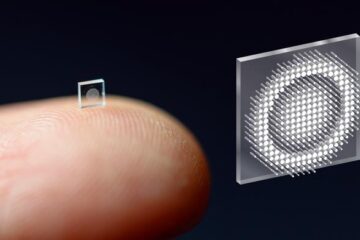 Researchers shrink camera to the size of a salt grain
Micro-sized cameras have great potential to spot problems in the human body and enable sensing for super-small robots, but past approaches captured fuzzy, distorted images with limited fields of view….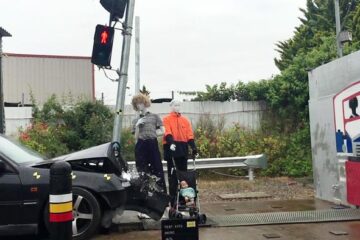 World-first product will be a lifesaving traffic stopper
Game-changing technology to design traffic lights that absorb kinetic energy, stopping them from crumpling when hit by a vehicle, will prevent thousands of fatalities and injuries each year and make…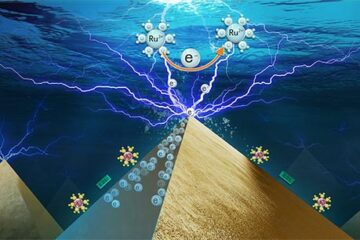 Scientists capture electron transfer image in electrocatalysis process
The involvement between electron transfer (ET) and catalytic reaction at electrocatalyst surface makes electrochemical process challenging to understand and control. How to experimentally determine ET process occurring at nanoscale is…