10 years EuroITV – anniversary conference for interactive television
For the last ten years, the English-speaking EuroITV has been gathering international experts in the area interactive media. This coming Wednesday, the tenth EuroITV will begin with topics like mobile television, interactive media, user-friendliness as well as new marketing and financing models for the TV and media sector.
In three topic tracks, "Human-Computer Interaction", "Media, Social and Economic Studies" and "Systems and Enabling Technologies", the approximately 180 participants will exchange information under the professional coordination of an experienced program committee. Therefore, the event will not only encourage up-to-date discussions but also will offer the opportunity to network in the smart media scene. The keynote speakers at the conference will be media designer and professor at the Georgia Institute of Technology (Georgia Tech) Janet Murray, as well as Olga Khroustaleva and Tom Broxton, responsible for user experience at the Internet Company YouTube.
"Few other technical topics are subject to such a large, dynamic and such a fast pace of innovation as the area of interaction, media and TV", says Dr. Stefan Arbanowski, department head at Fraunhofer FOKUS and one of the main coordinators of the EuroITV. "With the EuroITV, we are bringing leading experts together to combine new ideas and technical possibilities together and to translate them into reality."
EuroITV 2012
Date: July 4 – 6, 2012, from 9:00 am – 6:00 pm
Venue: Seminaris Campus-Hotel Berlin, Takustraße 39, 14195 Berlin
This event will be held in English!
More information about EuroITV and keynote speeches via live streaming at: http://www.euroitv2012.org
Fraunhofer FOKUS
Fraunhofer FOKUS, based in Berlin, Germany, explores how communication networks can contribute to more convenient and more secure living. Thus, the institute addresses important challenges in society, including access to information, smart mobility and modern governmental administration that is efficient as well as accessible from everywhere.
Besides technical infrastructures, Fraunhofer FOKUS develops manifold practical solutions as well. As an independent research institute, Fraunhofer FOKUS is an important link between industry, governmental administration and the people. The institute is developing the communication architecture of tomorrow both on its own and together with strong partners.
Alle Nachrichten aus der Kategorie: Event News
Zurück zur Startseite
Neueste Beiträge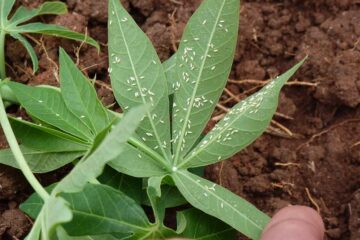 Surplus sugar helps whiteflies detoxify plant defenses
This pest insect uses sugar from its food to prevent the activation of the mustard oil bomb in cruciferous plants. Worldwide dreaded crop pest of hundreds of plant species Whiteflies…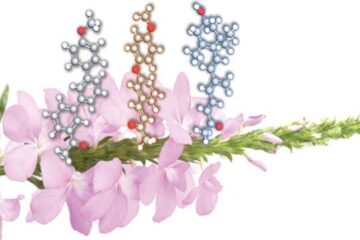 Copycat plant booster improves on nature
A molecule that can mimic the function of zaxinone, a natural growth-promoting plant metabolite, has been designed and fabricated by an international team led by KAUST and the University of…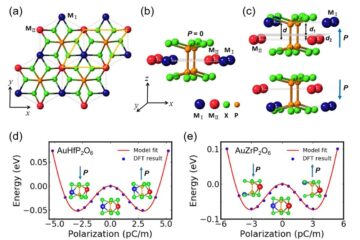 Discovery of large family of two-dimensional ferroelectric metals
It is usually believed that ferroelectricity can appear in insulating or semiconducting materials rather than in metals, because conducting electrons of metals always screen out the internal static electric field…