C3bot peptides as drugs for the treatment of traumatic or degenerative neuronal injury
Background:
Peptide fragments of the C3 exoenzyme of Clostridium botulinum have been found to have neuritogenic effects on neurons as well as regenerative proper-ties in an animal model (mouse). The peptides represent promising drug candidates for the treatment of neurodegenerative disorders such as Morbus Alzheimer, Parkinson, Huntington chorea but also for spinal cord injury and traumatic brain injury.enic effects on neurons as well as regenerative properties in an animal model (mouse). Technology: We offer neuron-specific short peptides for the treatment of neurodegene-rative disorders. Whereas a 26mer peptide stimulates both, dendritic and axonal growth, a 15mer peptide selectively promotes axonal growth. Both, the 15mer and the 26mer peptide trigger a strong transient activation of RhoA which mimics the physiological conditions of RhoA activation / inactivation cycles. These properties make the peptides suitable for repeated administration and long term treatments. As the peptides only act on neurons and not on microglia or astrocytes, there is no risk for neuronal inflammation or glia scar formation.
Further Information: PDF
ipal GmbH
Phone: +49 (0)30/2125-4820
Contact
Dr. Dirk Dantz
Media Contact
info@technologieallianz.de
TechnologieAllianz e.V.
Alle Nachrichten aus der Kategorie: Technology Offerings
Zurück zur Startseite
Neueste Beiträge
A precise mixture of light and sound
Nanoscale sound waves vibrate artificial atom A German-polish research team from Augsburg, Münster, Munich and Wrocław successfully mixed nanoscale sound waves and light quanta. In their study published in Optica…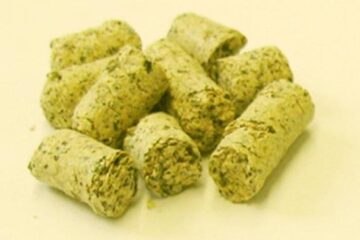 Vegetable proteins replace petroleum-based raw materials
Just like cellulose, lignin and fats, proteins are renewable raw materials. Their potential for the chemical industry remains largely untapped. Research teams at the Fraunhofer Institute for Process Engineering and…
An autonomous high-speed transporter for tomorrow's logistics
The Fraunhofer Institute for Material Flow and Logistics IML is developing a new generation of automated guided vehicles. "LoadRunners" use artificial intelligence and communicate via 5G to organize themselves as…