Updated global carbon budget released
The Global Carbon Project posted the most recent figures for the worlds' carbon budget, a key to understanding the balance of carbon added to the atmosphere, the underpinning of human induced climate change. Despite the increasing international sense of urgency, the growth rate of emissions continued to speed up, bringing the atmospheric CO2 concentration to 383 parts per million (ppm) in 2007.
Anthropogenic CO2 emissions have been growing about four times faster since 2000 than during the previous decade, despite efforts to curb emissions in a number of Kyoto Protocol signatory countries. Emissions from the combustion of fossil fuel and land use change reached 10 billion tones of carbon in 2007. Natural CO2 sinks are growing but slower than the atmospheric CO2 growth, which has been increasing at 2 ppm since 2000 or 33% faster than the previous 20 years.
Dr. Pep Canadell, executive director of the Global Carbon Project said "This new update of the carbon budget shows the acceleration of both CO2 emissions and atmospheric accumulation are unprecedented and most astonishing during a decade of intense international developments to address climate change."
Emissions growth for 2000-2007 was above even the most fossil fuel intensive scenario of the Intergovernmental Panel on Climate Change (SRES-IPCC). While the developing nations of China and India continue to increase emissions, China has improved the carbon intensity of their economy since 2005, based on data from the National Energy Administration in China.
Decreasing forest cover, almost exclusively from deforestation in tropical countries, was responsible for an estimated 1.5 billion tons of emissions to the atmosphere above what was gained through new plantings. Although the oceans carbon uptake was expected to rise with the higher atmospheric concentration of CO2, in 2007 it was reduced by a net 10 million tons.
Natural land and ocean CO2 sinks, which have removed 54% (or 4.8 billion tons per year) of all CO2 emitted from human activities during the period 2000-2007, are now becoming less efficient. While the size of these sinks continues to grow in response to greater concentrations of CO2 in the atmosphere, they are losing efficiency as feedbacks between the carbon cycle and climate increase.
Alle Nachrichten aus der Kategorie: Ecology, The Environment and Conservation
This complex theme deals primarily with interactions between organisms and the environmental factors that impact them, but to a greater extent between individual inanimate environmental factors.
innovations-report offers informative reports and articles on topics such as climate protection, landscape conservation, ecological systems, wildlife and nature parks and ecosystem efficiency and balance.
Zurück zur Startseite
Neueste Beiträge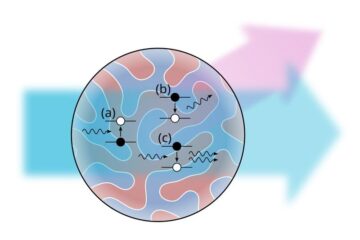 Who stole the light?
Self-induced ultrafast demagnetization limits the amount of light diffracted from magnetic samples at soft x-ray energies. Free electron X-ray lasers deliver intense ultrashort pulses of x-rays, which can be used…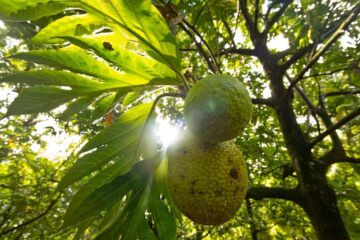 Could breadfruit be the next superfood?
UBC researchers say yes Breadfruit is sustainable, environmentally friendly and a high-production crop. A fruit used for centuries in countries around the world is getting the nutritional thumbs-up from a…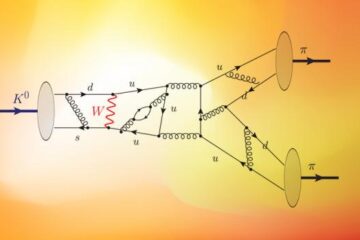 New calculation refines comparison of matter with antimatter
Theorists publish improved prediction for the tiny difference in kaon decays observed by experiments. -An international collaboration of theoretical physicists–including scientists from the U.S. Department of Energy's (DOE) Brookhaven National…