Cambodian vulture nests offer hope for species
Working in the remote forests of Cambodia, conservationists from the Wildlife Conservation Society (WCS) have just discovered Southeast Asia's only known breeding colony of slender-billed vultures, one of the world's most threatened bird species.
Found in heavily forested country just east of the Mekong River in Cambodia's Stung Treng Province, the colony also represents one of the only known slender-billed vulture nesting areas in the world, and therefore one of the last chances for recovery for the species, now listed as "Critically Endangered" by the World Conservation Union (IUCN).
"We discovered the nests on top of a hill where two other vulture species were also found, one of which—the white-rumped vulture—is also 'Critically Endangered'," said Song Chansocheat, manager of the Cambodia Vulture Conservation Project, a government project supported by WCS, BirdLife International, World Wildlife Fund, the Disney Wildlife Conservation Fund, and the Royal Society for the Protection of Birds. "Amazingly, there were also a host of other globally threatened species of birds and primates. It's a very special place."
Chansocheat's team immediately set-up 24-hour protection measures against poaching and egg collecting, and are now working with local communities to ensure that they are involved in—and support—longer-term conservation measures. "We already have a successful WCS model working in the Northern Plains where local people benefit from conservation activities. I think we have a good chance of making it work here if we can find the support."
The slender-billed vulture is one of several vulture species in Asia that have been driven to the brink of extinction across its entire range due to Diclofenac, an anti-inflammatory drug used for cattle that is highly toxic to vultures. Diclofenac has lead to global population declines as high as 99 percent in slender-billed and other vulture species. Diclofenac is now being slowly phased out in South Asia, but not at a pace that assures the recovery of the vultures. Because Diclofenac is almost entirely absent from use in Cambodia, the country remains one of the main hopes for the survival of the species. However, these birds are still endangered from other threats, such as a lack of food due to the over-hunting of large-bodied mammals, loss of habitat, and sometimes direct hunting.
The Cambodia Vulture Conservation Project has already been successful in helping stem the decline in Asia's vultures in Cambodia through a combination of scientific research, direct protection, food supplementation and awareness-raising. Satellite-collaring of animals has lead to a greater understanding of which areas are important to the two most threatened species, while simultaneous vulture 'restaurants' across the country provide both an additional food source for the birds and a chance to undertake coordinated counts to monitor the size and structure of the population.
Chansocheat remains optimistic, adding "We have the backing of local people and of the Government. If we can find financial support to extend what we know is already a successful strategy, then we should be able to conserve these species forever."
Alle Nachrichten aus der Kategorie: Ecology, The Environment and Conservation
This complex theme deals primarily with interactions between organisms and the environmental factors that impact them, but to a greater extent between individual inanimate environmental factors.
innovations-report offers informative reports and articles on topics such as climate protection, landscape conservation, ecological systems, wildlife and nature parks and ecosystem efficiency and balance.
Zurück zur Startseite
Neueste Beiträge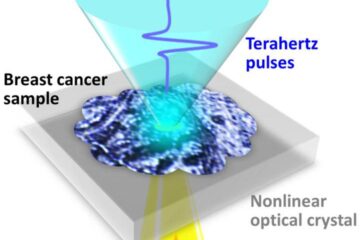 Key breakthrough towards on-site cancer diagnosis
No stain? No sweat: Terahertz waves can image early-stage breast cancer without staining. A team of researchers at Osaka University, in collaboration with the University of Bordeaux and the Bergonié…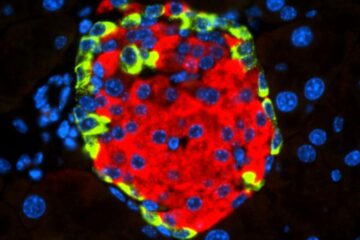 A CNIO team describes how a virus can cause diabetes
It has recently been described that infection by some enteroviruses – a genus of viruses that commonly cause diseases of varying severity – could potentially trigger diabetes, although its direct…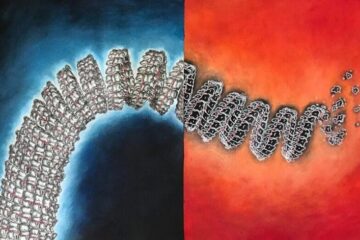 Targeting the shell of the Ebola virus
UD research team looking at ways to destabilize virus, knock it out with antivirals. As the world grapples with the coronavirus (COVID-19) pandemic, another virus has been raging again in…