New species of sedge found in UK triggers search for new populations
Botanists at Edge Hill University, the UK's newest University, have discovered a population Carex salina (Salt-marsh sedge), near Morvich on the west coast of Scotland, in the UK for the first time. Scientists from the University are calling on members of the public to help them search for other populations of this species. Identification keys and recording forms are available from the University's website.
'We are really keen to enlist the help of others in looking for this species of sedge that, as far as well can tell, is new to the UK,' said Dr Paul Ashton, Senior Lecturer in Biology at Edge Hill University. 'It is entirely possible that this plant has been on our shores for many years and just overlooked, but we will never know that unless people help us with our study. If we discover that Salt-marsh sedge is entirely new to the UK it will be a very exciting find that will enrich our knowledge of British flora.'
The new species of sedge was discovered by Keith Hutcheon on 2 July 2004, while undertaking a National Vegetation Classification survey of the Kintail Estate for the National Trust of Scotland. Sedge are typically grass-like plants but are most easily separated from grasses and rushes by their triangular stems. It was originally thought that the sedge was the species Carex recta, (Estuarine sedge) the only other UK species of sedge likely to be found in the area that can withstand such high levels of salt water.
Dr Paul Ashton and Dr Mary Dean, from Edge Hill University, began the process of identifying the specimens that were collected. After consultation with colleagues from Canada and Norway they came to the conclusion that the species must be Carex salina, which is found in both those countries but never before seen in the UK.
Salt-marsh sedge is thought to be a result of hybridisation between two other plants Carex paleacea (Beach sedge) and Carex subspathacea (Cold Sea sedge), however neither of these parent species are present in the UK botanical record. It is thought that the Scottish location is the first area in the world where Salt-marsh sedge is apparently growing outside of the ranges of parental species. Botanists at Edge Hill are trying to research the reason for its appearance on UK shores; it could have originated in Scotland by long distance dispersal, alternatively it may have arisen in situ and the parent species are now extinct, or are still present in the UK but are currently undetected.
If migration of this species from the colder, stormier climates like those on the coast of Norway and North America has taken place the presence of Carex salina could be an indication of stormier times ahead for the UK coast. Botanists need to first establish whether there are other populations of this hybrid species, or of its parents, in the UK before investigation into migration and possible climate repercussions can take place. However, two scientists cannot carry out this survey on their own, which is why the website has been set up to enlist the help of the botanical enthusiasts in sampling possible populations.
This survey will take place over 3 years and results will inform future studies into sedge species, and their related habitats on the UK coastline.
For more information, images or to interview Dr Paul Ashton please contact:
Becci Cussens at Communications Management
becci@communicationsmanagement.co.uk
01727 737980
Alle Nachrichten aus der Kategorie: Ecology, The Environment and Conservation
This complex theme deals primarily with interactions between organisms and the environmental factors that impact them, but to a greater extent between individual inanimate environmental factors.
innovations-report offers informative reports and articles on topics such as climate protection, landscape conservation, ecological systems, wildlife and nature parks and ecosystem efficiency and balance.
Zurück zur Startseite
Neueste Beiträge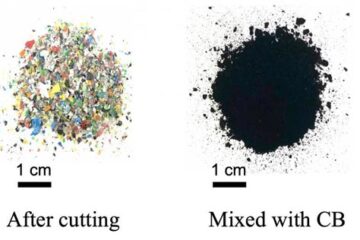 Flash graphene rocks strategy for plastic waste
Rice University lab detours potential environmental hazard into useful material. Plastic waste comes back in black as pristine graphene, thanks to ACDC. That's what Rice University scientists call the process…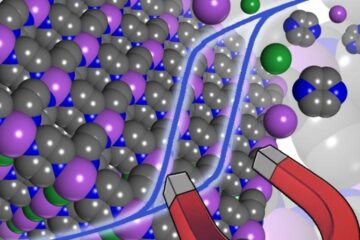 Towards next-generation molecule-based magnets
Magnets are to be found everywhere in our daily lives, whether in satellites, telephones or on fridge doors. However, they are made up of heavy inorganic materials whose component elements…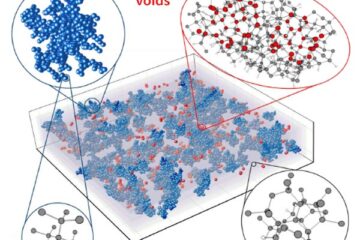 Order in the disorder …
… density fluctuations in amorphous silicon discovered Silicon does not have to be crystalline, but can also be produced as an amorphous thin film. In such amorphous films, the atomic…