D-Day revisited: don't blame the weather man
The activities of the scientists and pilots involved remain a largely unknown or forgotten element of the war. But a new study of the Luftwaffe's weather reconnaissance units (the Wekusta) by a meteorologist from the University of East Anglia and a German aeronautical expert sheds new light on aspects of the history of the war.
John Kington, a visiting fellow at UEA's Climatic Research Unit joined forces with 91-year-old wartime aviation engineer Franz Selinger to bring to light the development, organisation and operations of this branch of the Luftwaffe which involved highly educated German atmospheric scientists and pilots.
"It is a fascinating subject in many ways but, in particular, one of the things this study should do is to make us reassess the history of D-Day," said Mr Kington.
"The official version is that the Germans were taken by surprise by the Normandy Landings because of a failure of reconnaissance. We can show conclusively that the Wekusta did their job. They kept their leaders abreast of weather conditions and the likelihood of the landings taking place. It was the military who did not act on the information."
The weather flights were important in another way. When Bletchley Park broke the secret 'Zenit' code of the German aircraft weather reports it gave valuable insight into German codes, helping British intelligence to go on to crack Enigma.
After the cracking of Zenit, the RAF sometimes let German weather aircraft pass without attack because their radio messages were considered more valuable than shooting down the reporting aircraft.
John Kington was prompted to begin his study of wartime meteorological reconnaissance by a remark made by Hubert Lamb, the founder of UEA's Climatic Research Unit, in his autobiography. Whilst serving as a forecaster at the transatlantic flying-boat base of Foynes in southwest Ireland, Lamb had observed aircraft of both sides flying overhead; Kington's investigation into these missions led to a previous book focussing on Allied activities.
In this his second jointly authored book on wartime meteorological reconnaissance, an account is presented of similar operations made by the Luftwaffe.
Wekusta: Luftwaffe Weather Reconnaissance Units & Operations 1938-1945 is published by Flight Recorder Publications and is widely available from bookshops.
It fills a gap in the history of atmospheric science and military aviation and makes fascinating reading, detailing the sacrifices and accomplishments of the young scientists and pilots involved in these daring and dangerous missions.
All latest news from the category: Ecology, The Environment and Conservation
This complex theme deals primarily with interactions between organisms and the environmental factors that impact them, but to a greater extent between individual inanimate environmental factors.
innovations-report offers informative reports and articles on topics such as climate protection, landscape conservation, ecological systems, wildlife and nature parks and ecosystem efficiency and balance.
Back to home
Newest articles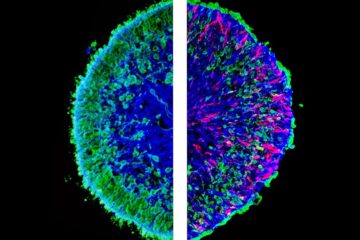 New potential mechanism for vision loss discovered
Thanks to laboratory produced human mini-retinas, researchers were able to observe complex changes in the retina as they occur in macular degeneration. This enabled them to discover the so-called cell…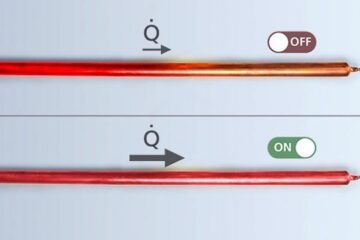 Programmable heat transition
Effective thermal management with programmable materials. Energy is scarce – and like all scarce things, it comes at a price. That is why Germany needs to greatly reduce its energy…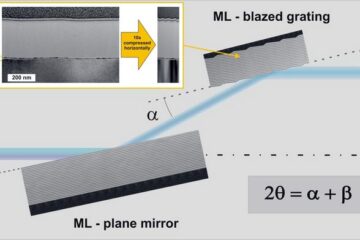 New monochromator optics for tender X-rays
Until now, it has been extremely tedious to perform measurements with high sensitivity and high spatial resolution using X-ray light in the tender energy range of 1.5 – 5.0 keV….