Scientists find unusual use of metals in the ocean
Cadmium, commonly considered a toxic metal and often used in combination with nickel in batteries, has been found to have a biological use as a nutrient in the ocean, the first known biological use of cadmium in any life form.
Scientists have discovered cadmium within an enzyme from a marine diatom, an algae or plankton common in the ocean and a major source of food for many organisms. The finding, reported in the May 5 issue of Nature, suggests that certain trace metals, found in very low concentrations in the ocean, are utilized by enzymes that have not been found in organisms from terrestrial environments.
Enzymes containing metals not typically found in biology may be more common in marine than in terrestrial organisms and could be important for the cycling of trace metals in seawater, which has implications for global carbon cycling and climate change.
Mak Saito, an assistant scientist in the WHOI Marine Chemistry and Geochemistry Department and co-author of the Nature study, says the oceans might be an important reservoir of novel genomic material because of the unusual chemistry of the surface oceans.
"Trace elements are extremely scarce in the ocean," Saito said. "Major regions of the surface oceans, for instance, are known to be limited by iron, rather than by nitrogen or phosphorus as in lakes and coastal waters. This fact has created a selection for novel metalloenzymes and biochemistries that utilize metals that wouldn't otherwise be used in terrestrial or near-shore environments."
Saito notes that in the past few decades the importance of zinc as a micronutrient has become apparent in terrestrial life, but its scarcity in the oceans likely created the need for a cadmium enzyme that performs the same function. The enzyme is a common protein that regulates carbon dioxide levels in the cell. Marine diatoms can use cadmium, cobalt or zinc interchangeably for optimal growth, but this is the first use of an enzyme from a marine diatom, or from any biological system, that carries cadmium in its metal-binding site in native form.
"The phytoplankton ecology of the oceans is likely influenced by the relative abundance of these very scarce metals, particularly cadmium, zinc, and cobalt – all of which have been shown to substitute for some of the same biochemical functions," Saito said.
The team studied the marine diatoms Thalassiosira weissflogii and Thalassiosira psuedonana, purifying and sequencing a protein in the single-celled organisms that contains cadmium. Sequencing of oceanic DNA is already underway to find more genes from this unique chemical environment.
"This discovery provides a long-awaited explanation for the nutrient-like behavior of cadmium on the oceans," Saito said. "This enzyme is involved in carbon uptake in diatoms, and is probably an important component of carbon cycling in the surface oceans. That has implications for our understanding of the global carbon cycle."
Media Contact
Shelley Dawicki
EurekAlert!
All latest news from the category: Ecology, The Environment and Conservation
This complex theme deals primarily with interactions between organisms and the environmental factors that impact them, but to a greater extent between individual inanimate environmental factors.
innovations-report offers informative reports and articles on topics such as climate protection, landscape conservation, ecological systems, wildlife and nature parks and ecosystem efficiency and balance.
Back to home
Newest articles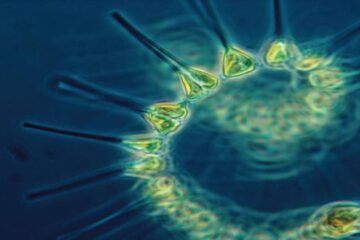 Red Sea bioregions show changing blooms
Red Sea phytoplankton blooms change seasonally and interannually in response to climatic events. A KAUST study has analyzed satellite data over two decades and its findings will underpin other investigations…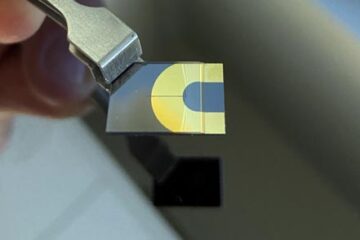 Building better tools for biomanufacturing
A team of researchers from the Georgia Institute of Technology has developed an analytical tool designed to improve the biomanufacturing process of advanced cell-based therapies. Their Dynamic Sampling Platform provides…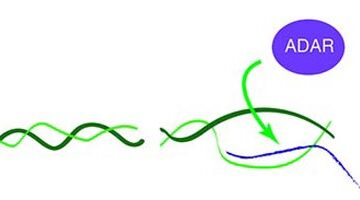 The role of messenger RNA in DNA repair
University of Seville researchers participate in a study connecting the repair of DNA breaks and messenger RNA modifying factors. An organism's genome could be compared to a complex system of…