Research examines bio-pesticides battle with both pests and regulators
A joint research proposal between University of Warwick scientists at Warwick HRI and researchers in the University's Department of Politics and International Studies has won a £316,000 grant from the Research Councils' Rural Economy and Land Use programme for a project on the science and regulation of bio-pesticides.
Consumers, retailers and environmentalists are calling for reductions in the use of chemical pesticides. One potentially environmentally friendly solution is to use so-called bio-pesticides, which are based on naturally occurring living organisms, such as fungi that attack insects. However there is a need for a greater scientific understanding of the operation of these bio-pesticides and in particular their impact on the sustainability of pest management. There is also a requirement to evaluate the effect of government regulations on the development and uptake of bio-pesticides. The current regulatory system was designed for chemical pesticides, and innovations may be required to make it more suitable for the use of bio-pesticides.
This programme will draw on research strengths both in biological and social sciences. Warwick HRI's new status as part of the University of Warwick has facilitated the creation of just such a research partnership of Warwick HRI bio-pesticide scientist Dr Dave Chandler and leading rural economy and society researcher Professor Wyn Grant in the University of Warwick's Department of Politics and International Studies.
Dr Dave Chandler will carry out the research on the sustainability of the use of bio-pesticides. In particular he will look at whether they persist in the environment when released on a large scale and how they interact with local microbial populations. For his study he will use as a model system the entomopathogenic fungus Metarhizum flavoviride which will be used as a bio-pesticide against aphids on lettuce.
Professor Wyn Grant will probe how the current UK pesticide regulatory system impacts on the development and use of bio-pesticides. Current UK pesticide regulation has been built around the use of chemical insecticides. This chemical regulatory model focuses attention on the short term economic costs of pest control measures rather than their long term impact on the environment and the sustainability of farming systems. Bio-pesticides have potential to bring long term environmental protection and social benefits and any regulatory innovation that would take proper account of such innovations would be a significant spur to the future development of bio-pesticide products.
In fact rather than actively encouraging the development of bio-pesticides the current regulatory system has seen a poor uptake of microbial bio-pesticides in the UK. Much of the development of microbial bio-pesticides has been initiated in the public sector and taken up by small and medium sized companies who have been discouraged from taking a final product to market because of the prohibitive costs of the registration fee and associated data package. Professor Wyn Grant's study of UK pesticide regulation will include a comparative study with the legislation based pesticide regulation framework in Denmark.
Alle Nachrichten aus der Kategorie: Ecology, The Environment and Conservation
This complex theme deals primarily with interactions between organisms and the environmental factors that impact them, but to a greater extent between individual inanimate environmental factors.
innovations-report offers informative reports and articles on topics such as climate protection, landscape conservation, ecological systems, wildlife and nature parks and ecosystem efficiency and balance.
Zurück zur Startseite
Neueste Beiträge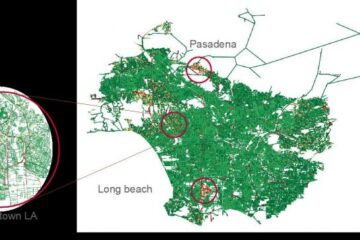 New machine learning tool tracks urban traffic congestion
UBER driver data helps track and potentially alleviate urban traffic congestion. A new machine learning algorithm is poised to help urban transportation analysts relieve bottlenecks and chokepoints that routinely snarl…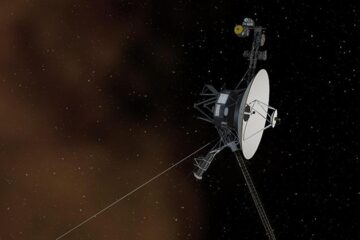 Voyager spacecraft detect new type of solar electron burst
Physicists report accelerated electrons linked with cosmic rays. More than 40 years since they launched, the Voyager spacecraft are still making discoveries. In a new study, a team of physicists…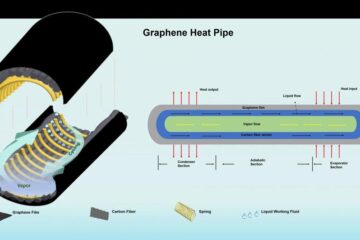 Cooling electronics efficiently with graphene-enhanced heat pipes
Researchers at Chalmers University of Technology, Sweden, have found that graphene-based heat pipes can help solve the problems of cooling electronics and power systems used in avionics, data centres, and…