Avian flu: Shut down wild bird markets, experts say
A group of scientists and wildlife health experts from the New York-based Wildlife Conservation Society (WCS) say that closing Asia's wild bird markets would reduce the spread of Avian flu. The markets place tens of thousands of wild and domestic birds in close quarters, allowing diseases to make the jump between wild animals, livestock, and ultimately humans, WCS says. The group also expressed concern that policies calling for widespread killing of birds living in the wild to prevent disease would do more harm than good.
According to WCS, which operates conservation programs in more than 15 Asian countries, wild birds are caught, usually by rural hunters, then brought together in large numbers often outside their natural range, and put in contact with other animals and people that have little immunity to diseases they might be carrying.
"The birds are caged in stressful, unnatural and often unhygienic conditions during transport and in the markets themselves where they are forced to stand beak to beak with both wild and domestic birds, and handled by humans – all providing the ideal conditions for transmission of disease," said Dr William Karesh, Director of the WCS Field Veterinary Program.
The trade in wild birds for the pet and songbird trade in Asia is vast. For example, in Bangkok's weekend market during 25 weekends in one year alone, 70,000 birds representing 276 species from Asia Australia, Africa and South America were sold. In a single market in Java, Indonesia, between half a million and 1.5 million wild birds are sold each year
"The wild bird trade in Asia is conducted on an extremely large scale, and is highly fluid," said Dr. Elizabeth Bennett, WCS's director of hunting and wildlife trade. "The one common theme is that wild birds are being caught, sold and transported in very large numbers, and that effective controls, both in terms of laws and enforcement of those laws, are currently weak across much of Asia".
WCS says that one of the easiest and most obvious ways to reduce the threat of avian flu spreading both globally and regionally through the wild bird trade is to close down the wild bird markets within Asia, and for airlines to stop carrying large numbers of animals over large distances for commercial markets. The EU has already banned the import of pet birds from Asian countries where avian flu has been detected.
WCS also says that one proposed solution of killing the free-ranging wildlife will not solve the problem, and can have many unforeseen repercussions. For example, large-scale killing of sparrows and crows during the Great Leap Forward in China in the late 1950's resulted in failed rice crops and massive famine because the birds had actually been controlling pests.
Dr Robert Cook, Vice President of Wildlife Health at WCS , said, "In almost all cases, eradication schemes are not cost-efficient or effective means to reduce disease spread when compared to health education, sanitation, and controlling animal movement."
CONTACT:
Stephen Sautner (1-718-220-3682; ssautner@wcs.org)
John Delaney (1-718-220-3275; jdelaney@wcs.org)
Media Contact
Stephen Sautner
EurekAlert!
Alle Nachrichten aus der Kategorie: Ecology, The Environment and Conservation
This complex theme deals primarily with interactions between organisms and the environmental factors that impact them, but to a greater extent between individual inanimate environmental factors.
innovations-report offers informative reports and articles on topics such as climate protection, landscape conservation, ecological systems, wildlife and nature parks and ecosystem efficiency and balance.
Zurück zur Startseite
Neueste Beiträge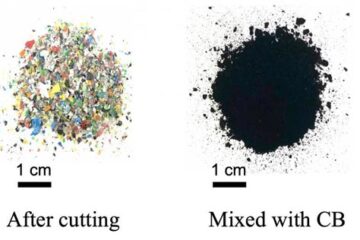 Flash graphene rocks strategy for plastic waste
Rice University lab detours potential environmental hazard into useful material. Plastic waste comes back in black as pristine graphene, thanks to ACDC. That's what Rice University scientists call the process…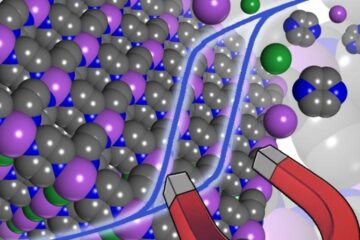 Towards next-generation molecule-based magnets
Magnets are to be found everywhere in our daily lives, whether in satellites, telephones or on fridge doors. However, they are made up of heavy inorganic materials whose component elements…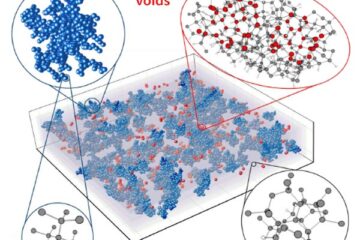 Order in the disorder …
… density fluctuations in amorphous silicon discovered Silicon does not have to be crystalline, but can also be produced as an amorphous thin film. In such amorphous films, the atomic…