FAL ermittelt Emissionsverhalten von Gemischen von Biodiesel und Dieselkraftstoff
In der Praxis werden Biodiesel (RME) und fossiler Dieselkraftstoff (DK) sowohl in reiner Form als auch im Mischbetrieb eingesetzt. Es erhebt sich die Frage, inwieweit Mischungen beider Kraftstoffe eine nichtlineare Änderung der Emission über dem Mischungsverhältnis zur Folge haben. Verschiedentlich waren in der entsprechenden Literatur überproportionale Effekte vermutet bzw. sogar messtechnisch ermittelt worden.
Wenn sich die Emissionen von Mischungen aus Biodiesel und DK nicht proportional zum Mischungsverhältnis ändern, steht bei erhöhten Emissionen das Zulassungsverfahren für Motoren bei Mischkraftstoffbetrieb in Frage; bei günstigeren Emissionen wäre die Entwicklung eines umweltfreundlicheren Kraftstoffs möglich.
Im Rahmen eines an der Bundesforschungsanstalt für Landwirtschaft (FAL) in Braunschweig durchgeführten Forschungsprojektes mit finanzieller Unterstützung durch die Arbeitsgemeinschaft Qualitätsmanagement Biodiesel e.V. (AGQM) wurden die limitierten Emissionen von Dieselkraftstoff, RME sowie deren Mischungen in dieselmotorischer Verbrennung untersucht. Die Versuche erfolgten mit einem modernen direkteinspritzenden Motor des Typs Mercedes Benz (OM 904 LA) im 13-Stufen-Test (ECE-R 49). Ziel der Untersuchungen war es, Aussagen zum Emissionsverhalten verschiedener Mischungen von RME und DK zu gewinnen. Dazu wurden die Reinkraftstoffe und Mischungen von Dieselkraftstoff mit 25 %, 50 %, und 75 % RME untersucht.
Die Emissionen an Kohlenmonoxid (CO), Gesamtkohlenwasserstoffen (HC), Stickoxiden (NOx) und Partikelmasse (PM) lagen bei allen Versuchen unter den gesetzlich festgelegten Grenzwerten von EURO II. Die Stickoxidemissionen unterschritten diesen Grenzwert nur knapp. Für die Partikelemissionen und insbesondere für Kohlenmonoxid- und Kohlenwasserstoffemissionen lagen die ermittelten Werte weit unterhalb der Grenzwerte.
RME weist dabei gegenüber DK bei NOx eine um ca. 10 % höhere Emission auf. Eine Reduktion ist dagegen bei HC (50 %), CO (40 %) und der PM-Emission (40 %) zu verzeichnen.
Die Emissionen der Mischungen ändern sich weitgehend linear mit dem Anteil von RME im DK. Nur bei der Partikelmasse ist dieser Trend – wohl aufgrund einer geringeren Versuchsanzahl – nicht so deutlich ausgeprägt. Überproportionale Effekte sowohl in positiver als auch in negativer Hinsicht konnten in den Versuchen nicht beobachtet werden.
Mit Ausnahme der Stickoxide ergab sich folglich bei den Versuchen sowohl durch Verwendung von reinem Biodiesel als auch durch dessen Beimischung zu fossilem Dieselkraftstoff eine Verminderung der Emissionen – ein eindeutiger Pluspunkt für den biogenen Kraftstoff!
Kontaktadresse:
Prof. Dr. Axel Munack
Bundesforschungsanstalt für Landwirtschaft (FAL)
Institut für Technologie und Biosystemtechnik
Bundesallee 50
38116 Braunschweig
Tel: 0531 596 4201
axel.munack@fal.de
All latest news from the category: Ecology, The Environment and Conservation
This complex theme deals primarily with interactions between organisms and the environmental factors that impact them, but to a greater extent between individual inanimate environmental factors.
innovations-report offers informative reports and articles on topics such as climate protection, landscape conservation, ecological systems, wildlife and nature parks and ecosystem efficiency and balance.
Back to home
Newest articles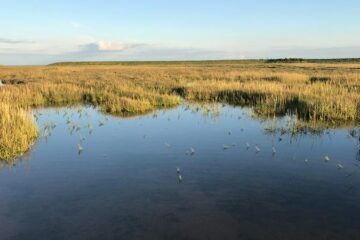 Being prepared for storm surges on the Baltic Sea coast
Kiel researchers evaluate the future protection potential of dikes and show flooding scenarios for the German Baltic Sea coast until 2100. The record storm surge in October 2023 caused severe…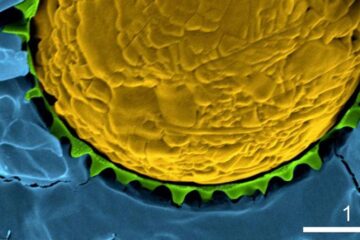 Protected droplets a new transport route for medicines
Microgels form a thin protective shell around a droplet until the temperature rises above 32 degrees. Then the microgels shrink and the droplet dissolves in the surrounding liquid. A study…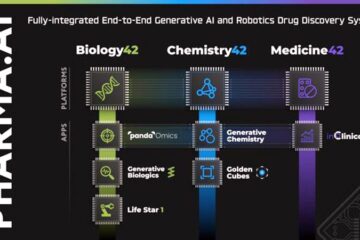 Insilico Medicine showcases latest AI drug discovery platform breakthroughs
Insilico Medicine ("Insilico"), an artificial intelligence (AI)-driven, clinical stage biotechnology company and  leader in AI drug discovery platform technology, is hosting three webinars unveiling its latest technology breakthroughs Nov. 28-30,…