Floods: European research for better predictions and management solutions
Floods are one of Europe's most widespread disasters. Major flooding has occurred nearly every year somewhere on our continent during the last few decades. Today, European Research Commissioner Philippe Busquin is visiting the city of Dresden (Germany), which was hit very hard last year by one of the worst flood catastrophes to occur in Central Europe since the Middle Ages. During this visit, the European Commission has organised a media briefing at Dresden's Ständehaus to present the results of some major research projects on floods, looking into better ways of preventing, predicting, mitigating and managing these catastrophes.
For the period 1980-2002, the greatest number of floods occurred in France (22 %), Italy (17 %) and the UK (12 %). The highest number of fatalities occurred in Italy (38 %), followed by Spain (20 %) and France (17 %). The greatest economic losses occurred in Germany and Italy (both €11 billion), followed by Spain and the UK (both around €6 billion). In the last decade, the EU has launched around 50 research projects in this field, with a total budget of €58 million, in areas such as flood risk assessment, flood hazard and risk mapping, flood forecasting and preventative land-use planning. The Commission is currently developing a European Flood Alert System (EFAS).
"Scientific studies are providing evidence that extreme flood events are becoming increasingly common and severe," says Commissioner Busquin, "and more frequent and more intense phenomena, such as the Central European floods of last year and the droughts of this summer season, are to be expected. Such extreme events are bound to affect the economy and the lives of Euro-pean citizens. We have to act jointly, on the European, national, regional and local levels, to prevent and mitigate future flood damage. We must learn to live with floods, and thus must think and act more preventively in order to mitigate their consequences. More research is necessary to enhance our flood management and early warning capabilities."
European research to cope with European floods
Floods are a true European problem, which do not stop at administrative borders, and cause important social, environmental and economic losses in most EU member states and Accession countries.
Europe has been supporting research on floods since the late 1980s. Approximately 50 multinational projects related to flood research have been carried out with a Commission con-tribution of around €58 million.
But why are floods increasing?
Some scientists argue that climate change is to blame, while others claim that Europe is more exposed and vulnerable to an increased flood risk. As in most scientific disciplines, there are numerous interconnected and multi-dimensional factors at play, such as weather, climate, hydrology, land-use, structural flood-defence measures, flood-risk awareness and preparedness, and capabilities for flood management, warning and information. To assess flood risk properly, all those factors must be taken into account in European research projects.
The Commission media briefing in Dresden is presenting the research results of four European projects in the field of flooding.
*Studying past floods
The SPHERE project (http://www.ccma.csic.es/dpts/suelos/hidro/sphere) provides informa-tion on past floods that occurred up to 10 000 years ago. Based on the SPHERE database, the design of high-risk structures, such as dams, bridges and power plants, can be improved due to better calculation of flood risks. Studying the past gives valuable hints about the present, and the future.
*Integrated river basin management
The EUROTAS project (http://www.hrwallingford.co.uk/projects/EUROTAS): major floods can not be prevented or controlled but need to be managed across bor-ders, based on integrated, river-basin-management strategies for flood preven-tion and miti-gation. EUROTAS was very successful in helping to mitigate the damages of last year's floods in the city of Prague.
*Exploiting satellite data
EURAINSAT (http://www.isac.cnr.it/~eurainsat) explained how different satellite data based on the most advanced technology can be combined to support improved rain-fall pre-dictions, necessary to better forecast floods. This is a European contribu-tion to a worldwide global initiative, the Global Precipitation Mission (GPM).
*More credible flood forecasts
MUSIC (http://www.geomin.unibo.it/orgv/hydro/music) discussed how the credibil-ity of flood fore-casts could be improved through model improvements, quantification of fore-cast uncertainties and user training. This research will provide higher quality, more effective flood forecasting and warning.
All news from this category: Ecology, The Environment and Conservation
This complex theme deals primarily with interactions between organisms and the environmental factors that impact them, but to a greater extent between individual inanimate environmental factors.
innovations-report offers informative reports and articles on topics such as climate protection, landscape conservation, ecological systems, wildlife and nature parks and ecosystem efficiency and balance.
Back to the Homepage
Latest posts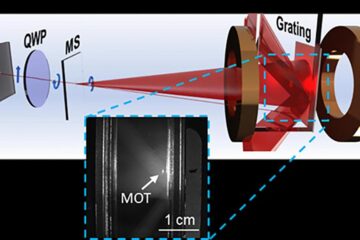 Bringing atoms to a standstill: NIST miniaturizes laser cooling
It's cool to be small. Scientists at the National Institute of Standards and Technology (NIST) have miniaturized the optical components required to cool atoms down to a few thousandths of…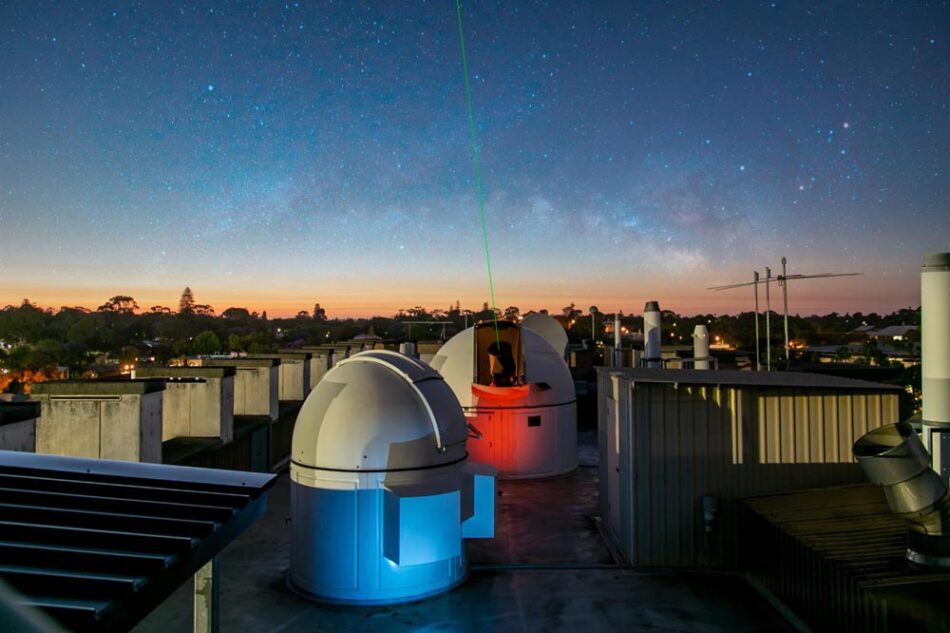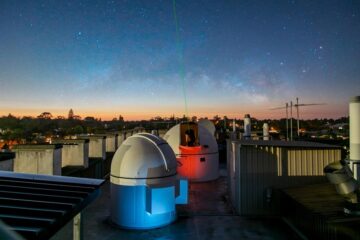 Record-breaking laser link could help us test whether Einstein was right
Scientists from the International Centre for Radio Astronomy Research (ICRAR) and The University of Western Australia (UWA) have set a world record for the most stable transmission of a laser signal through…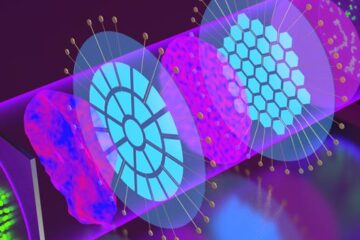 Adaptive optics with cascading corrective elements
A cascaded dual deformable phase plate wavefront modulator enables direct AO integration with existing microscopes–doubling the aberration correction range and greatly improving image quality. Microscopy is the workhorse of contemporary…