The European Commission launches a strategy to reduce diseases linked to environmental factors
There is a strong link between poor health and environmental problems. A recent report from the European Environmental Agency, EEA, shows that as many as 60 000 deaths per year in large European cities are caused by long-term exposure to air pollution. Children are more exposed to environmental risks than adults.
One child in seven is affected by asthma. Compared to 30 years ago this is a dramatic increase. In order to reverse this alarming trend the European Commission is today launching A European Environment and Health Strategy. With this new strategy the Commission expects to achieve a better understanding of the complex relationship between environment and health and to identify and reduce diseases caused by environmental factors.
The new strategy on Environment and Health is a long-term vision. The overall aim of the strategy is to reduce diseases caused by environmental factors in Europe. In order to achieve this goal we have to better understand and identify health problems related to environmental degradation, which will allow us to prevent new health threats linked to environmental pollution. Special emphasis will be given to the most vulnerable groups in society, in particular children.
Margot Wallström, Commissioner for the Environment, said: "A healthy environment is not a privilege but a basic human right. The reality, however, is quite different. Many European citizens, and specially children, suffer from illnesses caused by environmental pollution. Children are at the very heart of sustainable development. Therefore we must aim for their "best achievable health", as required by the UN Convention on Children's Rights. What is good for our children is good for the present and future of our society as a whole."
The new strategy intends to strengthen EU capacity for policy making in this area. It has been designed jointly by the Commissioners responsible for the Environment, Public Health and Research, stressing the importance to bridge the traditional gap between the environment and health.
David Byrne, Commissioner for Health and Consumer Protection said: Until now environment and health policy have been insufficiently integrated. It has been difficult to properly address cause-effect relationships between environmental threats and adverse health effects. The proposed strategy aims to improve the integration of information and research on the state of the environment, ecosystem and human health in order to achieve a better understanding of the environmental threats to human health. If the future action plan is properly implemented, a significant range of multi-factural health determinant data will be available to health policymakers for decision-making."
European Research Commissioner Philippe Busquin said: "Around 25-33% of diseases in industrialised countries are due to environmental factors and we need to continue our efforts to better understand the underlying causes. The interaction between the environment and the human genome represents one of the new scientific frontiers, and better knowledge about it should help to clarify the complex links between environment and health. European research will then provide key knowledge to better target and implement action and policy-making at EU and national level."
Five key elements
The strategy is known as SCALE and relies on five key elements:
It will be based on Science to broaden our perspective on the often very complex link between environment and health. Traditionally, environmental assessments and policy action have focused on single pollutants in single environmental compartments, such as air, water or soil. There is, however,a strong need to look into how different pollutant react together. We need to understand better how pollutants move in the environment and how we come in contact with them – through air, water, food, and consumer products. We also need to understand how the human body reacts, over a period of time, to the continuous exposure to different pollutants, inter-acting between each others, often at a low level.
We will focus on Children since they are particularly vulnerable to environmental hazards. There are 157 million children in Europe. Most of them live in urban areas with particular environmental problems that must be addressed. The Commission will be launching pilot actions on pollutants with specific relevance to children, including dioxins, heavy metals and endocrine disrupters (chemicals that affect the hormone system). Together with the World Health Organization, WHO, and the EU Member States, we will establish indicators and bio-monitoring systems that will help us better to understand where, how and why children are affected.
We have to raise Awareness of the environmental-health problems and how they can be solved. Citizens have the right to know about these problems, in particular those affecting children. Policy-makers and stakeholders from both the environmental and health sector must increase their efforts to communicate, both across the sectors and with the citizens.
The EU Legislation will complement national and international initiatives. It will be reviewed to reflect the special situation and needs of children.
All actions taken under the strategy will be Evaluated continuously. We will verify how effective they are in reducing environmental-related health problems. A constant evaluation will also allow us to address new problems as they emerge.
Four priority health effects
The European Environment and Health Strategy will be implemented in cycles. The first cycle, 2004 – 2010, will focus on four health effects:
Childhood respiratory diseases, asthma, allergies
Neurodevelopment disorders
Childhood cancer
Endocrine disrupting effects
What happens next?
The detailed actions of the strategy will be prepared based on extensive consultations with experts and stakeholders from the environment, health and research fields in all parts of the enlarged Europe. A first stakeholder meeting will take place on 11 July in Brussels to launch the consultations. Working groups covering the priority health effects and monitoring activities will be set up and participate in three regional conferences during Autumn 2003. The work will emanate in an Action Plan for the period 2004-2010, which the Commission will adopt in spring 2004. The Action Plan will be presented prior to the Inter-Ministerial Conference on Environment and Health in Budapest in June 2004, focusing particularly on children's health and environment.
Background information
Throughout Europe 10% of the children suffer from asthmatic symptoms. Asthma, allergies and other respiratory diseases are one of the main reasons for hospital treatment of children. Also less common diseases, caused by environmental factors, are increasing like leukaemia, which is the most common form of childhood cancer. Many pollutants, including dioxins, are dangerous even before birth. They can reach the foetus in the womb and increase the risk of miscarriage and birth defects. In some parts of Europe, up to 10% of infants develop mental or physical disabilities. These disabilities are blamed on exposure to lead, mercury and certain chemicals. Chemicals, like endocrine disrupters, can also act like hormones and disrupt the way the body functions, with adverse effects on reproductive capacity.
Children are particularly vulnerable to environmental pollution and can not be considered as "small adults". They are particularly exposed to toxins in water, food and air because they drink more water, eat more food and breathe more air than adults relative to body volume. They also absorb more of the content of what they eat. While adults absorb 10% of any lead in food, children absorb 40%.
Furthermore, their nervous, respiratory and reproductive systems are not yet fully developed. This makes them less able to excrete certain toxins. Children are also particularly exposed to ground level car emissions. As children spend much time close to the ground and put their hands in their mouths it further increase their exposure to toxicants in dust and soil.
All latest news from the category: Ecology, The Environment and Conservation
This complex theme deals primarily with interactions between organisms and the environmental factors that impact them, but to a greater extent between individual inanimate environmental factors.
innovations-report offers informative reports and articles on topics such as climate protection, landscape conservation, ecological systems, wildlife and nature parks and ecosystem efficiency and balance.
Back to home
Newest articles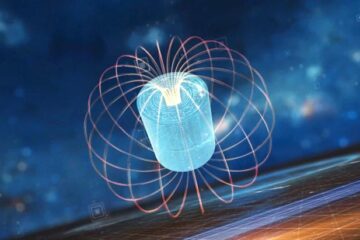 China claims new world record for strongest steady magnetic field
The hybrid magnet at the Steady High Magnetic Field Facility (SHMFF) in Hefei, China set a world record for the highest steady magnetic field by a working magnet when it…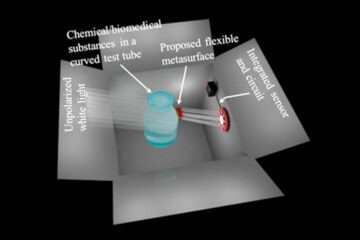 Metaholographic platform that detects light exposure
During the COVID-19 pandemic last year, an incident occurred where vaccines exposed to room temperature had to be discarded. Biomedical substances, including vaccines, risk deterioration if not stored properly, so…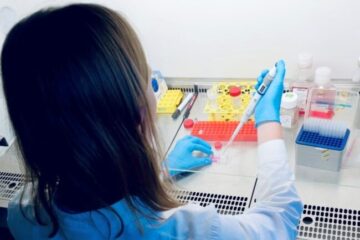 Similarity of hepatocytes from liver and from stem cells improved
Research with stem cells is becoming increasingly important, because stem cells can develop into any body cell – skin cells, nerve cells or organ cells such as liver cells, the…