Fragmentation may be linked to local amphibian extinctions
Habitat fragmentation is a primary threat to amphibians worldwide, and new research suggests one of the reasons why. Experimental evidence for three species shows that fragmentation may hinder the dispersal of juvenile amphibians, which could contribute to population declines.
"Habitat fragmentation is likely to reduce dispersal rates between local populations of these three species," say Betsie Rothermel and Raymond Semlitsch of the University of Missouri in Columbia in the October issue of Conservation Biology.
Dispersal of juvenile amphibians is critical to maintaining populations of pond-breeding species. Local populations of these amphibians naturally die out frequently but are replenished by juveniles from other ponds (adults rarely switch breeding sites). "Interpond dispersal is the means by which declining populations may be rescued or recolonized following extinction," say the researchers. However, little is known about how habitat disturbance affects the dispersal of juvenile amphibians.
Rothermel and Semlitsch studied the movements of three types of juvenile amphibians (spotted salamander, small-mouthed salamander and American toad) in the 127-ha C.W. Green Conservation Area in Boone County, Missouri. In the midwestern U.S., much of the land around amphibian breeding sites has been converted from forest to cropland or pasture. The researchers collected amphibian eggs in the wild, raised them in tanks, transferred the larvae to artificial pools on the edges between forest and old fields, and then studied their movements during the first two months after metamorphosis.
While small-mouthed salamanders showed no preference for forest or old field, the researchers found that the other two species studied moved farther into the forest than into old fields. Spotted salamanders moved almost eight times farther and toads moved more than three times farther (spotted salamanders moved 43 vs. 5 feet in the forest and old field, respectively; the toads moved 108 vs. 33 feet, respectively).
The juvenile toads' preference for the forest came as a surprise because the species is ubiquitous, occurring in natural and disturbed habitats alike. The fact that the juvenile toads avoided the open field shows that juvenile behavior cannot be predicted based on adult behavior, say the researchers.
Rothermel and Semlitsch suggest that moving through fields would make the juvenile amphibians more vulnerable to predators or desiccation. They compared how fast juvenile salamanders desiccated in the forest and in the field, and found that in a 24-hour period they lost about a third more water in the field (6% vs. 4.5% of their body weight in the field and forest, respectively). This is not surprising because the maximum temperatures were roughly 10 degrees Celsius higher in field than in forest.
Rothermel concludes that conserving amphibian populations in highly fragmented forests may require connecting their habitat patches. "The results of this study suggest that juvenile amphibians might preferentially use corridors of natural vegetation," she says.
ADDITIONAL CONTACT INFORMATION:
*Raymond Semlitsch (573-884-6396, semlitschr@missouri.edu)
Media Contact
Betsie Rothermel
EurekAlert!
All latest news from the category: Ecology, The Environment and Conservation
This complex theme deals primarily with interactions between organisms and the environmental factors that impact them, but to a greater extent between individual inanimate environmental factors.
innovations-report offers informative reports and articles on topics such as climate protection, landscape conservation, ecological systems, wildlife and nature parks and ecosystem efficiency and balance.
Back to home
Newest articles
Creating good friction: Pitt engineers aim to make floors less slippery
Swanson School collaborators Kurt Beschorner and Tevis Jacobs will use a NIOSH award to measure floor-surface topography and create a predictive model of friction. Friction is the resistance to motion…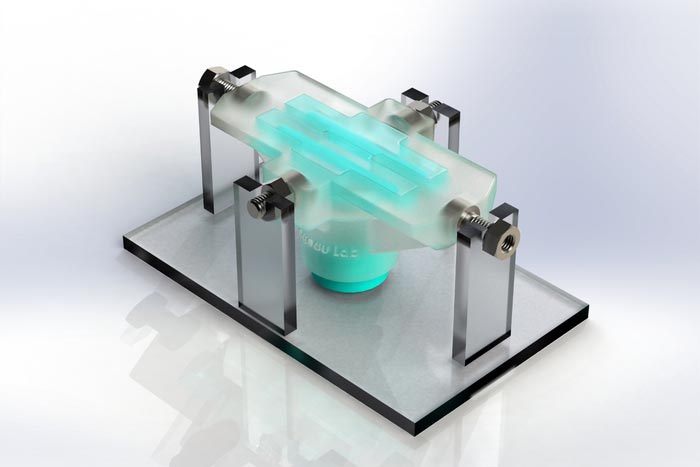 Synthetic tissue can repair hearts, muscles, and vocal cords
Scientists from McGill University develop new biomaterial for wound repair. Combining knowledge of chemistry, physics, biology, and engineering, scientists from McGill University develop a biomaterial tough enough to repair the…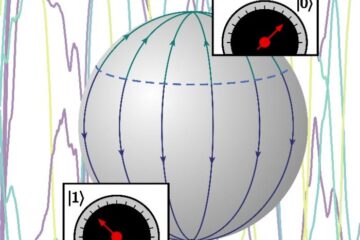 Constraining quantum measurement
The quantum world and our everyday world are very different places. In a publication that appeared as the "Editor's Suggestion" in Physical Review A this week, UvA physicists Jasper van…