Non-Native Fish a Benefit Not a Burden
Dr Rodolphe Gozlan from Bournemouth's Centre for Conservation Ecology & Environmental Change, believes that too much is made of the small risks associated with these introductions.
Dr Gozlan's study – "Introduction of non-native freshwater fish: Is it all bad?" – published in the March issue of the journal 'Fish and Fisheries', reveals that more than half of the 103 non-native freshwater species introduced worldwide were reported to have no adverse ecological impact on their environment.
His analysis of data from the Food and Agriculture Organisation (FAO) and FishBase found that the risk of ecological impact after the introduction of non-native freshwater fish was less than 10% for a large majority (84%) of the species analysed.
The research, funded by the European Commission, foresees an increase in the number of non-native freshwater fish introductions. Dr Gozlan believes that environmental changes to freshwater ecosystems will inevitably have implications on the distribution of native freshwater fish with a growing reality that we will increasingly depend upon non-native introductions, especially as aquaculture production increases.
To support his work, Dr Gozlan cites the introduction of non-native rainbow trout from North America, catfish from Africa and carp from Asia to Europe as having numerous benefits. Even non-native species that are considered as detrimental to ecosystems – such as the zebra mussel in the Great Lakes of North America or the Nile perch in Africa's Lake Victoria – are not evaluated against other environmental pressure (i.e. habitat destruction, overfishing etc.)
Dr Gozlan advises that a more realistic, though controversial, attitude is needed in assessing future risks and calls for a critical debate to be opened on the real threats posed by non-native fish.
"This would mean protecting some introductions that present beneficial outcomes for biodiversity alongside a more systematic ban of species or families of fish presenting a higher historical ecological risk," says Dr Gozlan. "The public perception of risk is something which cannot be ignored by any government or ruling body, but in order to gain public support in the fight for conservation of freshwater fish biodiversity, the message needs to be clear, detailed and educational."
Dr Gozlan also observes that over-assessing the risks attributed to the introduction of non-native freshwater fish has lead to a public perception that all similar introductions are harmful. This perception, he believes, overshadows the measurable benefits to be gained to the ecology and economy by the appropriate introduction of non-native species.
"It is the over-assessment of the small risks associated with introducing non-native freshwater fish that has led to the common perception that such introductions pose a threat to biodiversity," he says.
All latest news from the category: Ecology, The Environment and Conservation
This complex theme deals primarily with interactions between organisms and the environmental factors that impact them, but to a greater extent between individual inanimate environmental factors.
innovations-report offers informative reports and articles on topics such as climate protection, landscape conservation, ecological systems, wildlife and nature parks and ecosystem efficiency and balance.
Back to home
Newest articles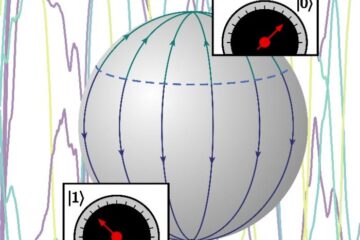 Constraining quantum measurement
The quantum world and our everyday world are very different places. In a publication that appeared as the "Editor's Suggestion" in Physical Review A this week, UvA physicists Jasper van…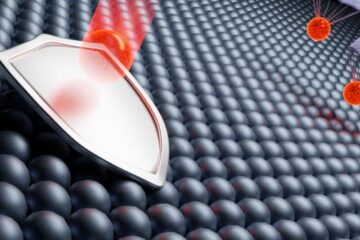 Transparent electrodes without the damage
Crucial in the design of any semiconductor device is how to inject and extract an electrical current, and now a KAUST-led team has reviewed ways to do this without damage…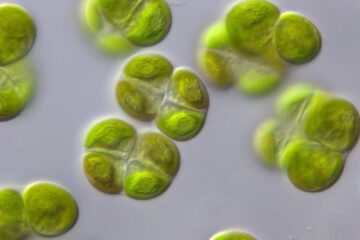 Ancient lineage of algae found to include five "cryptic" species
Research team led by Göttingen University use genomic data to discover five species hidden in rare alga. All land plants originated from a single evolutionary event when freshwater algae got…