The UGR awards the Teaching Innovation Prize to a laboratory that reproduces the geological movements of the Earth
The project, titled "Analogical modelling: devising of teaching animations in Geological Sciences" is unique in our country. The experiments involve constructing parallelepipeds of sand, with casual insertions of silicone or glass spheres, on a mobile and interchangeable substratum.
The whole is subjected to compression, extension or sliding with a system of mobile vertical plates with an adjustable movement speed. Deformation thickness and speed are calibrated to simulate suitably the natural phenomenon we want to model.
The modelling device installed in the laboratory allows to photograph at fixed intervals two of the faces of the parallelepiped while it becomes deformed (plant and one of the profiles), which allows to have a vision in 3D of the progressive deformation. Finite deformation geometry can be obtained at the end of the experiment with vertical cuts in the deformed parallelepiped (solidified with water), cuts recorded with a digital camera. In every experiment, an animation is generated from digital stills. From an about two-hour long experiment, a thirty-second film can be obtained.
According to teacher Ana Crespo, "with such animations, students can appreciate qualitatively how the experiments evolves, and observe the progressive deformation in the profile and/or in the plant. They can see how rocks become deformed and form mountain ranges since, by calibrating the experiments, it can be showed in some seconds what happened in million years.
Cazorla mountain range
They can compare the final results with concrete geological cuts they have studied all through the degree course, particularly those regions located to the north of Granada and in the area of Cazorla, which are very similar to those of the laboratory".
An important aspect of this Project is its application to disclosure in the medium term. Particularly, the management of the Parque de las Ciencias (Science Park) of Granada has shown interest in this type of animations to complete the Geology section in the Biosphere hall.
Alle Nachrichten aus der Kategorie: Earth Sciences
Earth Sciences (also referred to as Geosciences), which deals with basic issues surrounding our planet, plays a vital role in the area of energy and raw materials supply.
Earth Sciences comprises subjects such as geology, geography, geological informatics, paleontology, mineralogy, petrography, crystallography, geophysics, geodesy, glaciology, cartography, photogrammetry, meteorology and seismology, early-warning systems, earthquake research and polar research.
Zurück zur Startseite
Neueste Beiträge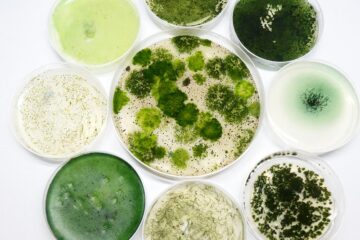 Cyanobacteria: Small Candidates …
… as Great Hopes for Medicine and Biotechnology In the coming years, scientists at the Chair of Technical Biochemistry at TU Dresden will work on the genomic investigation of previously…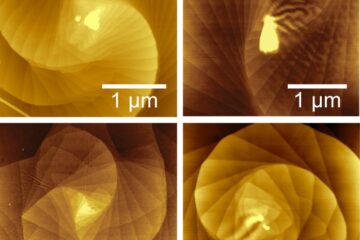 Do the twist: Making two-dimensional quantum materials using curved surfaces
Scientists at the University of Wisconsin-Madison have discovered a way to control the growth of twisting, microscopic spirals of materials just one atom thick. The continuously twisting stacks of two-dimensional…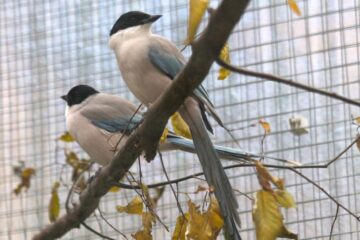 Big-hearted corvids
Social life as a driving factor of birds' generosity. Ravens, crows, magpies and their relatives are known for their exceptional intelligence, which allows them to solve complex problems, use tools…