A new giant was born recently in the coastal waters of Antarctica. A series of images captured from May through the beginning of this month by ESA`s Envisat satellite shows the subsequent duel between the new iceberg and another as it breaks free of the Ross Ice Shelf and tries to move north.
Christened C-19 by the US National Ice Centre in Maryland, the new iceberg measured 200 x 32 km, and about 200 m thick.
As seen in the accompanying animation of images acquired by Envisat's Advanced Synthetic Aperture Radar (ASAR) from 3 May through 7 October, C-19 jostles for position with an older iceberg, B-15a, resting aground in shallow water off Ross Island. C-19 scrapes along the side of B-15a and, failing to move its firmly anchored adversary, finally heads off into open sea and an eventual demise in warmer waters.
Iceberg "calving"
Several different processes are important in causing an iceberg to form, or "calve" as it is conventionally known, according to Dr David Vaughan, principal investigator of the physical sciences division of the British Antarctic Survey, based in Cambridge, UK.
"They can form as a result of the action of wind and waves, or simply because the ice shelf has grown too large to support part of itself," Vaughan explained. "Once in a while, an older iceberg collides into an ice shelf and breaks off a new iceberg."
The ASAR imagery also clearly outlines that the C-19 berg is not moving through open water. The white swirls captured in the image represent sea ice, offering more resistance to the movement of the iceberg, but winds and ocean currents finally prove too strong to overcome. Also evident in the radar image is the difference between Antarctic ice that is resting on land or water. The Ross Ice Shelf, for instance, is seen as a smooth surface. To the left-hand side of the images, however, the radar image shows the rougher terrain of Antarctic ice resting on land.
Part of the normal Antarctic ice cycle
Such iceberg calving like this one occurs in Antarctica each year and is part of the natural lifecycle of the ice sheet. Scientists are eager to understand if the mass of ice lost in such events is balanced by new snowfall accumulating on the continent. Any imbalance would imply a change in world sea level.
Since C-19 was already floating before it calved, however, it will not cause any rise in world sea level, according to the British ice expert. In addition, since this ice shelf has shown no progressive retreat in recent years, scientists are expected to view this event as part of the natural lifecycle of the Ross Ice Shelf.
"However, if similar events continue to occur then we may begin to believe that this is a result of climate change," Vaughan cautioned. "For the moment, the jury is still out."
Envisat's ASAR sensor has several key advantages over optical sensors: it can penetrate cloud cover, which is especially useful in studying polar regions, and can capture imagery at night. ASAR is the first permanent spaceborne radar to incorporate dual-polarisation capabilities – the instrument can transmit and receive signals in either horizontal or vertical polarisation. This Alternating Polarisation (AP) mode can improve the capability of a SAR instrument to classify different types of terrain. The sensor also can record imagery on-board the spacecraft and the images can be made available a few hours after acquisition.
All latest news from the category: Earth Sciences
Earth Sciences (also referred to as Geosciences), which deals with basic issues surrounding our planet, plays a vital role in the area of energy and raw materials supply.
Earth Sciences comprises subjects such as geology, geography, geological informatics, paleontology, mineralogy, petrography, crystallography, geophysics, geodesy, glaciology, cartography, photogrammetry, meteorology and seismology, early-warning systems, earthquake research and polar research.
Back to home
Newest articles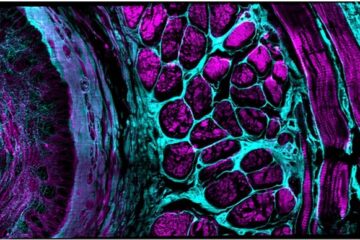 Enhancing the workhorse
Artificial intelligence, hardware innovations boost confocal microscope's performance. Since artificial intelligence pioneer Marvin Minsky patented the principle of confocal microscopy in 1957, it has become the workhorse standard in life…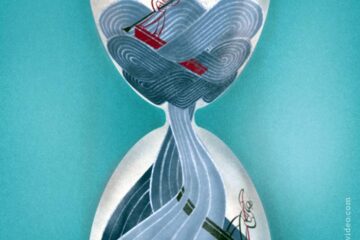 In the quantum realm, not even time flows as you might expect
New study shows the boundary between time moving forward and backward may blur in quantum mechanics. A team of physicists at the Universities of Bristol, Vienna, the Balearic Islands and…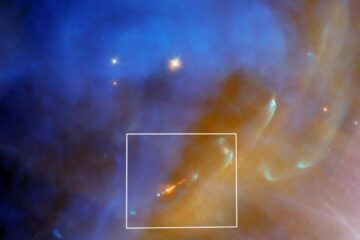 Hubble Spots a Swift Stellar Jet in Running Man Nebula
A jet from a newly formed star flares into the shining depths of reflection nebula NGC 1977 in this Hubble image. The jet (the orange object at the bottom center…