New Indications of Gradual Decline of Dinosaurs before the End of the Cretaceous Period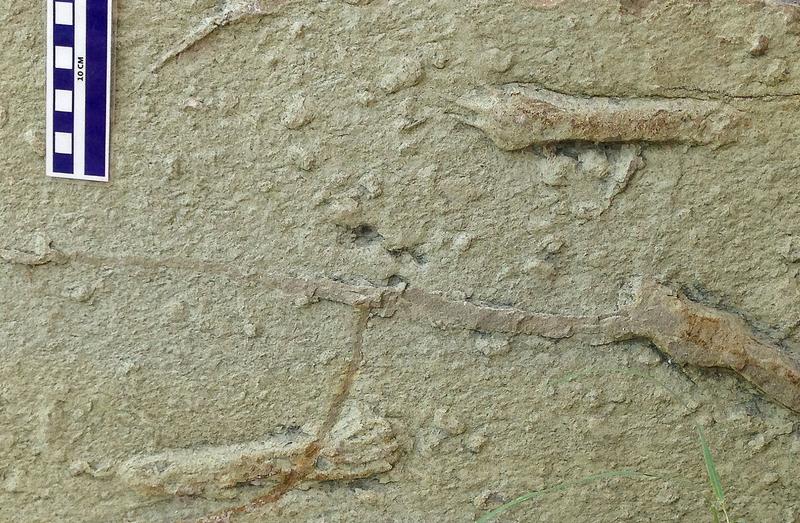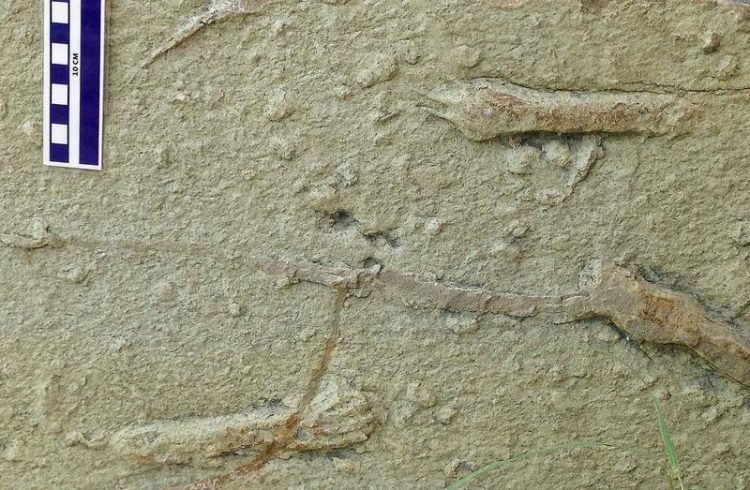 While conducting paleontological research in northeastern Mexico, the scientists came upon sedimentary rock deposited toward the end of the Cretaceous Period that evidenced an enormous diversity of fossils, including the tracks of birds, dinosaurs and pterosaurs.
"Most of the imprints come from at least five different species of birds; dinosaur tracks, however, are rare. Only a single footprint comes from a predatory dinosaur," explains Prof. Stinnesbeck. The finds therefore indicate a gradual decline of the dinosaurs with a simultaneous increase in the diversity of birds even before the end of the Cretaceous Period.
"Until now, it was generally assumed that the dinosaurs died out first and bird species diversified afterward," states the researcher. "Our data, however, substantiate the theory that birds ascended before dinosaurs became extinct."
Fossil analysis also showed that the decline of the dinosaurs occurred gradually, with probably only a few species surviving until the end of the Cretaceous Period. The extinction of the dinosaurs is therefore not – as science frequently assumes – due to the impact of the Chicxulub asteroid that struck the earth more than 65 million years ago.
"For most of the dinosaurs and pterosaurs, this strike no longer had any effect," explains Prof. Stinnesbeck. Even the group of cephalopods, the so-called ammonites, was not annihilated by the asteroid strike at the end of the Cretaceous Period. According to Prof. Stinnesbeck, fossil finds of the Sphenodiscus pleurisepta ammonite show their successive decline beyond the Cretaceous Period.
"The effects of the Chicxulub impact were therefore not the cause of a global mass extinction, which probably came about considerably less catastrophically than previously assumed," states the Heidelberg researcher.
Original publication:
W. Stinnesbeck et al.: Theropod, avian, pterosaur, and arthropod tracks from the uppermost Cretaceous Las Encinas Formation, Coahuila, northeastern Mexico, and their significance for the end-Cretaceous mass extinction. Geological Society of America Bulletin (Vol. 129, No. 3-4), doi: 10.1130/B31554.1
Contact:
Prof. Dr. Wolfgang Stinnesbeck
Institute of Earth Sciences
Phone +49 6221 54-6057
wolfgang.stinnesbeck@geow.uni-heidelberg.de
Communications and Marketing
Press Office
Phone +49 6221 54-2311
presse@rektorat.uni-heidelberg.de
http://www.geow.uni-heidelberg.de/forschungsgruppen/palaeontologie/
Media Contact
Marietta Fuhrmann-Koch
idw - Informationsdienst Wissenschaft
All latest news from the category: Earth Sciences
Earth Sciences (also referred to as Geosciences), which deals with basic issues surrounding our planet, plays a vital role in the area of energy and raw materials supply.
Earth Sciences comprises subjects such as geology, geography, geological informatics, paleontology, mineralogy, petrography, crystallography, geophysics, geodesy, glaciology, cartography, photogrammetry, meteorology and seismology, early-warning systems, earthquake research and polar research.
Back to home
Newest articles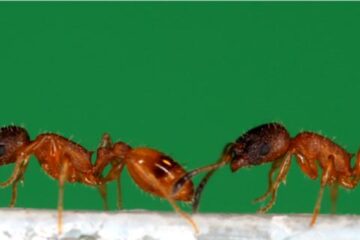 Robot helps reveal how ants pass on knowledge
Scientists have developed a small robot to understand how ants teach one another. The team built the robot to mimic the behaviour of rock ants that use one-to-one tuition, in…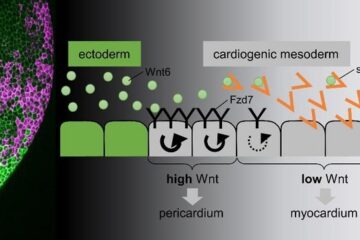 Future medical applications in drug design
Research team studies role morphogens play in tissue patterning in heart development. Morphogens are molecules that travel from biological cell to cell to pattern tissues in the embryo. These molecules…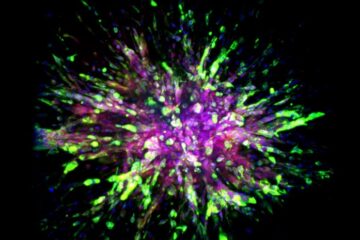 Scientists identify novel molecular biomarkers in cells
Studying a deadly type of breast cancer called triple negative, Johns Hopkins Medicine scientists say they have identified key molecular differences between cancer cells that cling to an initial tumor…