Hot air: climate researchers at the University of Graz track temperature trends in the atmosphere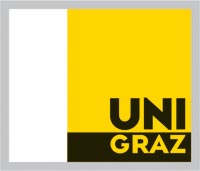 "The troposphere, which is the lowest layer of the atmosphere where weather conditions take place, has warmed by 0.25 to 0.35 degrees per decade since the 2000s," says Andrea Steiner from the Wegener Center for Climate and Global Change at the University of Graz, summarising one of the findings.
Over the entire measurement period of the satellite era, the temperature has risen by 0.6 to 0.8 degrees. In the stratosphere, which lies above the troposphere, temperatures have been decreasing – by one to three degrees over the last 40 years.
This cooling is caused by the rise in greenhouse gases, which in this layer of the atmosphere re-emit thermal radiation from the Earth into space. The change in ozone concentration also plays a role. Since the late 1990s, the cooling of the lower stratosphere has slowed as the ozone layer has begun to recover.
"The temperature trends in the atmosphere, particularly around the tropics, are even more pronounced than at the Earth's surface," point out Steiner and her colleague Florian Ladstädter. Changes in the temperature of these layers influence complex interactions with the Earth's surface and the oceans, affecting large-scale circulation patterns that shape our global weather patterns.
"The greenhouse gases are clearly responsible for this warming. A significant reduction in CO2 remains essential if we are to slow down climate change", Steiner adds.
New picture
For their study, the researchers from Graz, together with international partners, evaluated and compared a range of data recorded at different altitudes from the late 1970s onwards. Sources included weather satellites, so-called GPS radio occultation measurements and ground-based measurements, with all these pieces of the puzzle coming together to form a consistent picture of atmospheric climate change. "It shows us that long-term observation data is essential for climate research," say the researchers.
The Wegener Center at the University of Graz is one of the world's leading institutions for atmospheric and climate research using GPS radio occultation. The activity on "Atmospheric Temperature Changes and their Drivers", which Steiner co-leads, is an international collaboration within the SPARC framework of the World Climate Research Programme. The publication was produced as part of the "VERTICLIM – Atmospheric Vertical Structure and Trends in Climate Data" project sponsored by the Austrian Science Fund (FWF).
Associate Professor Dr. Andrea Steiner
University of Graz, Wegener Center for Climate and Global Change
Tel.: +43 (0) 316 380 8432
E-Mail: andi.steiner@uni-graz.at
A. K. Steiner, F. Ladstädter, W. J. Randel, A. C. Maycock, Q. Fu, C. Claud, H. Gleisner, L. Haimberger, S.-P. Ho, P. Keckhut, T. Leblanc, C. Mears, L. Polvani, B. D. Santer, T. Schmidt, V. Sofieva, R. Wing, and C.-Z. Zou, "Observed temperature changes in the troposphere and stratosphere from 1979 to 2018", Journal of Climate, doi:10.1175/JCLI-D-19-0998.1.
https://www.sparc-climate.org/activities/temperature-changes/
https://wegcenter.uni-graz.at
Media Contact
Mag. Dagmar Eklaude
Karl-Franzens-Universität Graz
Alle Nachrichten aus der Kategorie: Earth Sciences
Earth Sciences (also referred to as Geosciences), which deals with basic issues surrounding our planet, plays a vital role in the area of energy and raw materials supply.
Earth Sciences comprises subjects such as geology, geography, geological informatics, paleontology, mineralogy, petrography, crystallography, geophysics, geodesy, glaciology, cartography, photogrammetry, meteorology and seismology, early-warning systems, earthquake research and polar research.
Zurück zur Startseite
Neueste Beiträge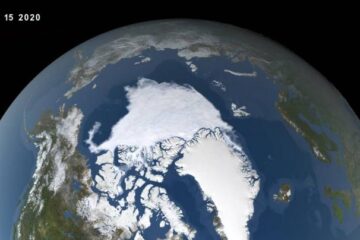 2020 Arctic sea ice minimum at second lowest on record
NASA and the National Snow and Ice Data Center (NSIDC) at the University of Colorado Boulder shows that the 2020 minimum extent, which was likely reached on Sept. 15, measured…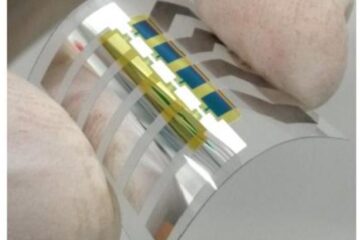 Dresden physicists develop printable organic transistors
Scientists at the Institute of Applied Physics at TU Dresden have come a step closer to the vision of a broad application of flexible, printable electronics. The team around Dr…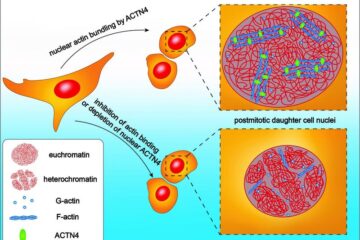 Researchers discover a mechanism that causes cell nuclei to grow
By far the most important process in cell development is how cells divide and then enlarge in order to multiply. A research team headed by Freiburg medical scientist Prof. Dr….