Antarctica could raise sea level faster than previously thought
For the first time, an international team of scientists provide a comprehensive estimate on the full range of Antarctica's potential contribution to global sea level rise based on physical computer simulations.
Led by the Potsdam Institute for Climate Impact Research, the study combines a whole set of state-of-the-art climate models and observational data with various ice models.
The results reproduce Antarctica's recent contribution to sea level rise as observed by satellites in the last two decades and show that the ice continent could become the largest contributor to sea level rise much sooner than previously thought.
"If greenhouse gases continue to rise as before, ice discharge from Antarctica could raise the global ocean by an additional 1 to 37 centimeters in this century already," says lead author Anders Levermann. "Now this is a big range – which is exactly why we call it a risk: Science needs to be clear about the uncertainty, so that decision makers at the coast and in coastal megacities like Shanghai or New York can consider the potential implications in their planning processes," says Levermann.
Antarctica currently contributes less than 10 percent to global sea level rise
The scientists analyzed how rising global mean temperatures resulted in a warming of the ocean around Antarctica, thus influencing the melting of the Antarctic ice shelves. While Antarctica currently contributes less than 10 percent to global sea level rise and is a minor contributor compared to the thermal expansion of the warming oceans and melting mountain glaciers, it is Greenland and especially the Antarctic ice sheets with their huge volume of ice that are expected to be the major contributors to future long-term sea level rise. The marine ice sheets in West Antarctica alone have the potential to elevate sea level by several meters – over several centuries.
According to the study, the computed projections for this century's sea level contribution are significantly higher than the latest IPCC projections on the upper end. Even in a scenario of strict climate policies limiting global warming in line with the 2°C target, the contribution of Antarctica to global sea level rise covers a range of 0 to 23 centimeters.
A critical input to future projections
"Rising sea level is widely regarded as a current and ongoing result of climate change that directly affects hundreds of millions of coastal dwellers around the world and indirectly affects billions more that share its financial costs," says co-author Robert Bindschadler from the NASA Goddard Space Flight Center.
"This paper is a critical input to projections of possible future contributions of diminishing ice sheets to sea level by a rigorous consideration of uncertainty of not only the results of ice sheet models themselves but also the climate and ocean forcing driving the ice sheet models. Billions of Dollars, Euros, Yuan etc. are at stake and wise and cost-effective decision makers require this type of useful information from the scientific experts."
While the study signifies an important step towards a better understanding of Antarctica in a changing climate and its influence on sea level change within the 21st century, major modeling challenges still remain: Datasets of Antarctic bedrock topography, for instance, are still inadequate and some physical processes of interaction between ice and ocean cannot be sufficiently simulated yet.
Notably, the study's results are limited to this century only, while all 19 of the used comprehensive climate models indicate that the impacts of atmospheric warming on Antarctic ice shelf cavities will hit with a time delay of several decades. "Earlier research indicated that Antarctica would become important in the long term," says Levermann. "But pulling together all the evidence it seems that Antarctica could become the dominant cause of sea level rise much sooner."
Article: Levermann, A., Winkelmann, R., Nowicki, S., Fastook, J.L., Frieler, K., Greve, R., Hellmer, H.H., Martin, M.A., Meinshausen, M., Mengel, M., Payne, A.J., Pollard, D., Sato, T., Timmermann, R., Wang, W.L., Bindschadler, R.A. (2014): Projecting Antarctic ice discharge using response functions from SeaRISE ice-sheet models. Earth System Dynamics, 5, 271-293 [DOI: 10.5194/esd-5-271-2014]
Weblink where the article will be published: www.earth-syst-dynam.net/5/271/2014/ 
For further information please contact:
PIK press office
Phone: +49 331 288 25 07
E-Mail: press@pik-potsdam.de
Twitter: @PIK_Climate
http://www.earth-syst-dynam.net/5/271/2014/ – Weblink where the article will be published
Media Contact
Jonas Viering
PIK Potsdam
All latest news from the category: Earth Sciences
Earth Sciences (also referred to as Geosciences), which deals with basic issues surrounding our planet, plays a vital role in the area of energy and raw materials supply.
Earth Sciences comprises subjects such as geology, geography, geological informatics, paleontology, mineralogy, petrography, crystallography, geophysics, geodesy, glaciology, cartography, photogrammetry, meteorology and seismology, early-warning systems, earthquake research and polar research.
Back to home
Newest articles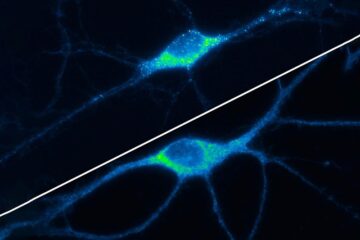 Neurons: How RNA granules grow and shrink
LMU scientists have shown that small aggregates function as temporary RNA repositories, which are regulated by neural activity. Cells constantly have to adapt the level of activity of certain genes…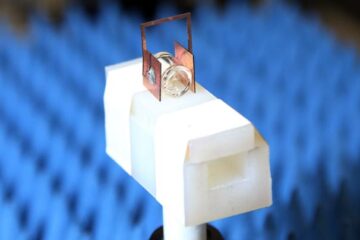 Custom 'headphones' boost atomic radio reception 100-fold
Researchers at the National Institute of Standards and Technology (NIST) have boosted the sensitivity of their atomic radio receiver a hundredfold by enclosing the small glass cylinder of cesium atoms…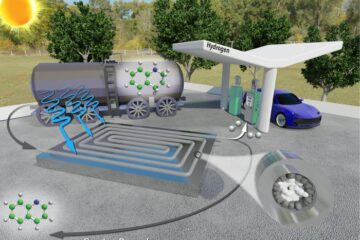 New tech aims to drive down costs of hydrogen fuel
Researchers from North Carolina State University have developed a new technique for extracting hydrogen gas from liquid carriers which is faster, less expensive and more energy efficient than previous approaches….