And, according to one University of Nottingham academic, branding — so often a by-word for corporate greed — is part of the pleasure of the cinematic experience.
Before the sweeping film score has started or the Hollywood leading man makes his first on-screen appearance, recognisable symbols such as the roar of the MGM lion or the iridescent shimmer of the green Lucasfilm logo can have us on the edge of our seats.
Dr Paul Grainge, in the University's Institute of Film and Television Studies who is researching a new book on the power of the brand in Hollywood, said: "The trend these days is to be very dismissive and suspicious of branding, as demonstrated in publications like Naomi Klein's No Logo. However, branding is a core part of the motion picture industry and has become central to Hollywood's attempt to sell its wares in a competitive entertainment environment.
"Branding has become a key feature of the contemporary blockbuster economy. However, we should also recognise that selling a film is an uncertain business and I am interested in getting an industry perspective on that. Branding is a complex part of life, for industries and for audiences, and we should remember the pleasures that may be taken from logos, merchandised blockbusters and other brand media, as well as the dangers these may otherwise hold in commercialising culture."
Often we tend to think of branding as the endless associated merchandise lines stocked on toy shop shelves in the form of plastic action figures or dinosaur lunchboxes but in reality branding has always been an integral part of the film industry. From the early days of film in the 1900s, studios have sought to brand their products, whether it be through a distinctive corporate logo or via the marketing of high-profile starts of the day.
However, it wasn't until the 1970s, when films like Star Wars hit the big screen and movies were increasingly seen as intellectual property, that branding moved to the fore.
Dr Grainge is particularly keen to look at the way in which studios have used branding to transform film from a single product released in cinemas into an eagerly-anticipated multimedia event, including the marketing campaigns that pit big-screen franchises such as the Harry Potter and Lord of the Rings films against each other to ratchet up the excitement factor.
Branding is even playing a part in the creation of new film concepts — since the release of Disney films like The Little Mermaid and The Lion King more than 15 years ago, animation has become one of the most successful genres in Hollywood. Hits like Shrek, Toy Story and Finding Nemo have made hundreds of millions of dollars for companies like Pixar, Disney and Dreamworks.
Dr Grainge added: "In many cases studios are now moving away from films that are big star vehicles, where they have to pay the principle cast members millions of dollars to appear. Instead they are choosing unknown talent or creating films with animated characters in which they own the rights and can use to best effect in merchandising. Hollywood is especially drawn to those genres that offer limitless licensing potential."
Dr Grainge's research for his book Brand Hollywood: Selling Entertainment in a Global Media Age, due to be published by Routledge early next year, has already taken him to Los Angeles and New York, where he has been using specialist film archives to gather information and has even spoken to industry high-fliers for their opinions on branding, including Ioan Allen, the vice-president of Dolby Laboratories.
Alle Nachrichten aus der Kategorie: Communications Media
Engineering and research-driven innovations in the field of communications are addressed here, in addition to business developments in the field of media-wide communications.
innovations-report offers informative reports and articles related to interactive media, media management, digital television, E-business, online advertising and information and communications technologies.
Zurück zur Startseite
Neueste Beiträge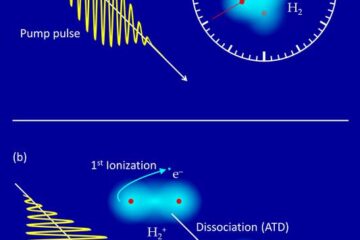 Rotation of a molecule as an "internal clock"
Using a new method, physicists at the Heidelberg Max Planck Institute for Nuclear Physics have investigated the ultrafast fragmentation of hydrogen molecules in intense laser fields in detail. They used…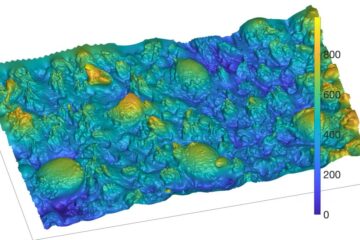 3D printing the first ever biomimetic tongue surface
Scientists have created synthetic soft surfaces with tongue-like textures for the first time using 3D printing, opening new possibilities for testing oral processing properties of food, nutritional technologies, pharmaceutics and…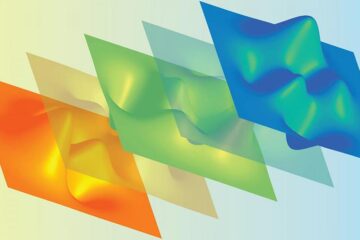 How to figure out what you don't know
Increasingly, biologists are turning to computational modeling to make sense of complex systems. In neuroscience, researchers are adapting the kinds of algorithms used to forecast the weather or filter spam…