Promoting teleworking in CIS countries
A modern form of working, teleworking offers many benefits; no travelling to the office, no need for an office and flexible working hours. The IST project TELESOL is successfully promoting teleworking between countries of the Commonwealth of Independent States (CIS) and Europe.
"TELESOL is not a research action; it's about coordinating existing tools and research to make people aware of this new way of working," says project manager Serguei Smaguine of EDNES. "We can help them overcome the barriers that exist in their countries and set up networks of interested parties." The CIS countries participating in the project are: Armenia, Azerbaijan, Georgia, Kazakhstan, Kyrgyzstan, Russia, Ukraine and Uzbekistan.
Localised support for teleworking
European Commission support through the IST programme provides helps with the staging conferences and workshops, support for local networks, and the translation and dissemination of material. The funding also supports visits by EU telework experts, who both share their advice and pay close attention to local situations.
The project has been running for thirty months now, and a lot of material has already been translated into Russian. Russian is chosen as the target language because it is spoken throughout the CIS. "It was not a straightforward translation," says Smaguine, "because the content has to be adapted for the Russian-speaking people. Telework is an entirely new area of knowledge for many people, and the vocabulary has yet to become established."
"Offshore software development, for example, is a growth area," continues Smaguine. "A group of Russian programmers in Moscow produce software for companies in Belgium, Czech Republic, Germany, Ireland, The Netherlands and the United Kingdom. They can use the Internet to logon to their clients' computers and provide real-time telesupport with screen sharing. These latter two terms are concepts that just don't exist in Russian."
TELESOL uses a number of interesting case studies to illustrate the kind of services that can be provided. The Web-based Daily Sport journal is a good example. "It's a multilingual journal that's published from The Netherlands in all its language variants almost simultaneously," says Smaguine. "The translation into Russian takes around twenty minutes and is carried out by teleworkers operating from Armenia."
"Telework has also proved to be very effective within a region," continues Smaguine. "Perhaps the best example is telemedicine. The condition of a patient can be transmitted to a medical centre, where a diagnosis can be made. There are already two telemedicine centres, one in Ukraine and the other in Uzbekistan. Our purpose is not only to activate teleworking with Russia and EU countries, but to bring it to other parts of the CIS."
Confronting the barriers
Teleworkers face many obstacles in these countries. "In some countries, Internet access is not as open as one might imagine," says Smaguine. "In Azerbaijan, for example, although there are a number of Internet Service Providers, only a few have international access, and it's very expensive. Legislation can be a nightmare. When a programmer has her feet in Moscow and her mind in the UK, it's not clear whether she is an exporter or a migrant worker!"
"On a practical note, a further obstacle is that different countries having special holidays," continues Smaguine. "Belgium, for instance, has 11 November as an official holiday, which could mean CIS teleworkers not being able to work that day. Curiously, though, the time shift arising from different time zones can be a benefit. Moscow is two hours ahead of Brussels time [CET]. An urgent instruction or order placed by an EU client late in the working day could be completed by CIS teleworkers in Moscow by the start of business the following morning, without anyone having to work late."
Training is an important component of TELESOL. The project provides training courses for teleworking companies, some of which is interactive. "We also hold sessions during our workshops on how to train and support for train-the-trainers," adds Smaguine.
Workshops have been held across the CIS, in the Slavic region, Caucasian region and Central Asian region. "We have good attendance at these events, with up to 150 participants at each, which represents around 35 organisations within each country," says Smaguine. "Of these, around 15 would be active teleworkers or preparing to become active. It's not generally known that, with the exception of Russia and Ukraine, most CIS countries have quite small populations. We're currently preparing for the big conference in Almaty, Kazakhstan."
Alle Nachrichten aus der Kategorie: Communications Media
Engineering and research-driven innovations in the field of communications are addressed here, in addition to business developments in the field of media-wide communications.
innovations-report offers informative reports and articles related to interactive media, media management, digital television, E-business, online advertising and information and communications technologies.
Zurück zur Startseite
Neueste Beiträge
Scientists solve big limitation of stratospheric balloon payloads
How do you cool a large telescope to absolute zero while flying it from a huge balloon at 130,000 feet? Nearly all photons emitted after the Big Bang are now…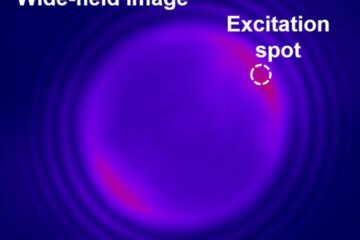 Pumping a nanoparticle to lase at low power
A single nanoparticle can act like a laser at low power but still emit a sharp signal. Lasers are used in a range of everyday devices, harnessing the power of…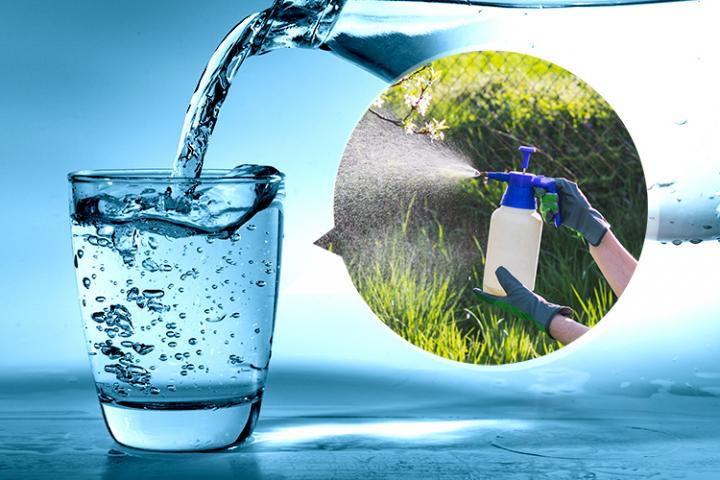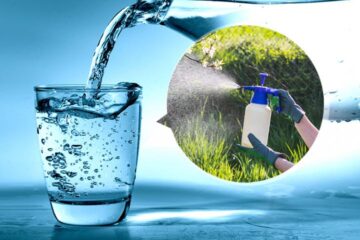 Ultrasensitive transistor for herbicide detection in water
A new polymer-based, solid-state transistor can more sensitively detect a weed killer in drinking water than existing hydrogel-based fluorescence sensor chips. The details were published in Chemistry-A European Journal. The…