Developing the tuneable RF chip
Most tuning for radios, mobile telephones, GPS sets and other communication devices uses dedicated radio frequency (RF) circuitry. Recent research suggests that a single tuneable RF circuitry could be developed that would suit different applications.
Making RF modules tuneable to different applications
Tuneable capacitors will be familiar to any engineer over a certain age who remembers constructing simple kit radios or radio control devices. Tuning these circuits was often carried out via two sets of metal plates that rotated around a spindle, forming in effect a tuneable device.
"We use much the same principle as the old air capacitor," says project leader Joost van Beek of Philips Electronics Nederland. "Except that now we use thin-film technology in which the tuning blades of the capacitor may be only a couple of microns thick."
The RF modules in radio circuits tend to incorporate a great many passive components such as resistors, capacitors, inductors, etc. The participants in the IST programme-funded project MEMS2TUNE have already achieved their goal of integrating such passive components with the tuneable component of the circuit within a single chip.
The challenge that remains before the project is completed at the end of December 2004 is to make those chips, with integrated passive and tuneable components, adaptable to different applications. "We have demonstrated these functions successfully at component level," says van Beek. "We have circuits that can be tuned – what we have to do now is demonstrate these functions at a system level."
And demonstrating such functions successfully at system level is the job of two other partners in the project, Ericsson and Alcatel Space. These two organisations have prototype demonstrators already, he says.
GSM, PDA and GPS in one handset?
What sort of benefits can be expected from success in the project? "The most important benefit is that of product miniaturisation," says van Beek. "Mobile phones for example could have many more functions within the same size shell as they have now. PDAs, mobile phones and GPS handsets could all merge into a single device. These are the kind of advantages we are talking about if we can produce a single RF module that can be tuned to all these different applications."
Contact:
Joost van Beek
Philips Electronics Nederland
Prof Holstlaan 4
Mailbox WA14
NL-5656 AA Eindhoven
The Netherlands
Tel: +31-40-2742863
Fax: +31-40-2744911
Email: J.T.M.van.Beek@philips.com
Source: Based on information from MEMS2TUNE
All latest news from the category: Communications Media
Engineering and research-driven innovations in the field of communications are addressed here, in addition to business developments in the field of media-wide communications.
innovations-report offers informative reports and articles related to interactive media, media management, digital television, E-business, online advertising and information and communications technologies.
Back to home
Newest articles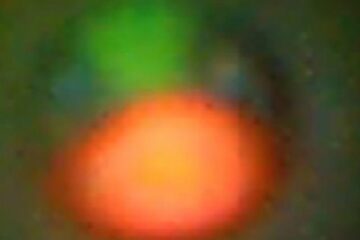 New species of microalgae discovered
Ultrasmall microalgae found in home aquarium could have multiple useful applications. A new species of microalgae was found in water from a home aquarium. While analyzing DNA samples taken from…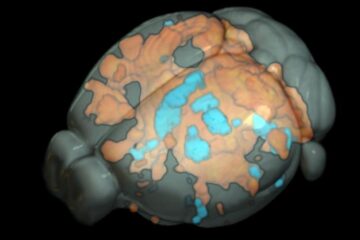 New technology may help inform brain stimulation
Brain stimulation, such as Deep brain stimulation (DBS), is a powerful way to treat neurological and psychiatric disorders. While it has provided therapeutic benefit for sufferers of Parkinson's, Alzheimer's, and…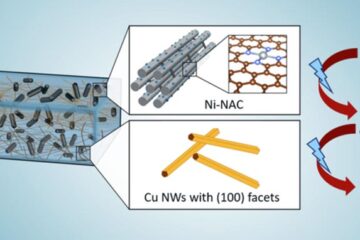 New hybrid catalyst could help decarbonization
… and make ethylene production more sustainable. A new hybrid catalyst converts carbon dioxide into ethylene in one pot. The catalyst was developed by scientists from Ames National Laboratory, Iowa…