Mobile tourists in touch with nature
Planning a visit to one of Europe's remote nature reserves? An information system under development by the REGEO project will allow you to plan hiking routes in 3D from your PC or access local restaurants over a PDA once you have arrived.
Four different nature parks in Austria, the Czech Republic, Germany and Poland tested a geo-multimedia information system developed by IST project REGEO, based on mainly four components that can work independently.
The Web application is based on the integration of the open source ZOPE application server and the open source 'Minnesota map server', a widespread tool for Web map creation. The application requests data from the virtual geo-multimedia database. It reads Geography Markup Language (GML) from the database and creates an internal representation for the ZOPE content management system (CMS) that can be presented in a browser over the Web. The CMS contains a 3D viewer that displays selected features like hiking tours draped over the virtual terrain model, as well as a 2D map viewer. A German language prototype is currently available using data from the Thayatal National Park in Austria, with an English prototype due in the coming weeks.
Another component, the Virtual Geo-Multimedia Database and Exchange Framework, enables customers to store, retrieve and share all kinds of geo-referenced multimedia content. Through the use of the open interface standard tourism boards, nature park management and regional economic bodies in eco-tourism can easily integrate the Geo-Multimedia Infrastructure in their domain specific applications like tourist information systems. The infrastructure offers a set of Web service functions for searching and retrieving geo-referenced multimedia objects. Data can be uploaded into the system either by using a separate Web service offering an import facility or using the built-in transaction protocol.
Another aspect is mobility. The project uses CD-ROMs to store multimedia content not transmitted over the Net such as virtual over flights and 3D models. REGEO has also planned that information stored on PDAs can be updated via Internet-connected PCs or from terminal stations in national parks, a useful feature in remote areas where UMTS/GPRS is not really available.
The fourth element uses the latest visualisation techniques used to create virtual 3D worlds visible in a 3D viewer in the shockwave format. This includes techniques such as the fusion of satellite images of different resolutions, draping of digital elevation models with natural texture (i.e. aerial images) or with artificial texture (i.e. computer generated 3D objects).
Potential benefits for tourism
As the showcase for the REGEO project, the Tourist Geo Information portal provides access to distributed databases holding all kinds of geo-referenced data via open interfaces. Local authorities, often in rural areas lacking sophisticated information architecture, may benefit from this system by using distributed data sources and edit the content over the Internet using the latest Web technologies.
REGEO is also an ideal presentation platform for local enterprises such as hotels, restaurants, sports facilities and suppliers of local specialties, as they are directly connected with tourists both before and during their stay. Advanced 'anywhere-anytime' accessibility will maximise holiday planning capabilities for tourists by offering up-to-date information on accommodation and daily activities. Nature reserves and travel agencies, meanwhile, can provide both extensively detailed and attractively presented information, allowing for heightened planning capabilities and increased appeal of destinations.
The tourist interviews conducted in summer 2003 – available in English, German, Czech and Polish, and accessible online as well as in the project's test regions – examined what tourists' need and want from a tourist information system. According to the results, REGEO should concentrate more on the Web and mobile applications than on the Info terminal and CD-ROM applications. Moreover, when asked whether they would be willing to pay for some useful products or services (such as the purchase of a CD about the holiday region or download of information from the Internet), one third of the respondents stated they would be willing to pay. Taking these results into consideration, REGEO is currently modifying its tourist information system into a viable commercial offering at the project's conclusion later this year.
Contact:
Iris Frech
Albert-Ludwigs-Universitaet Freiburg
Abteilung Fernerkundung und Landschaftsinformationssysteme
Fahnenbergplatz
D-79085 Freiburg
Germany
Tel: +49-761-2038645
Fax: +49-761-2033701
Email: iris.frech@felis.uni-freiburg.de
All latest news from the category: Communications Media
Engineering and research-driven innovations in the field of communications are addressed here, in addition to business developments in the field of media-wide communications.
innovations-report offers informative reports and articles related to interactive media, media management, digital television, E-business, online advertising and information and communications technologies.
Back to home
Newest articles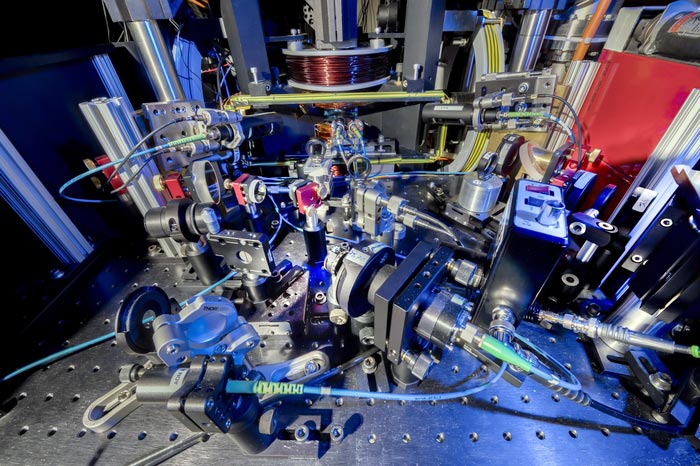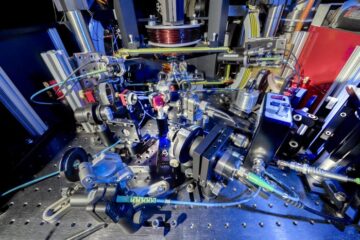 Switching on a superfluid
Exotic phase transitions unlock pathways to future, superfluid-based technologies. We can learn a lot by studying microscopic and macroscopic changes in a material as it crosses from one phase to…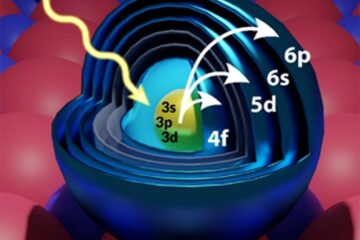 Researchers use breakthrough method to answer key question about electron states
Scientists are working hard to engineer the properties of nanostructures, such as atoms and molecules, to realize efficient logic devices that can operate at the fundamental scale of matter –…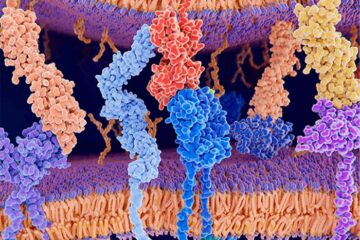 Scientists develop artificial intelligence method to predict anti-cancer immunity
Machine learning algorithms are shedding light on neoantigen T cell-receptor pairs. Researchers and data scientists at UT Southwestern Medical Center and MD Anderson Cancer Center have developed an artificial intelligence…