Art can do more: The project ART 4 …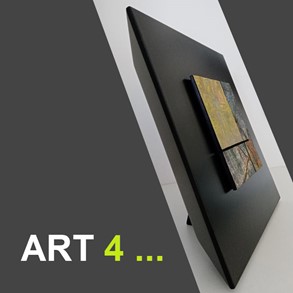 With the ART 4 …  project, the artist, Bruno Wilbert, would like to increase general interest in the climate, environmental and nature conservation issues that are important to all of us, promote projects in these areas and thank people who have already shown exemplary commitment.
During his extensive internet research on the topics of climate, environmental and nature conservation, he was not only impressed by the numerous fantastic projects in these areas, but also again and again by the enormous commitment of the many people involved worldwide.
During his research, Bruno Wilbert had gained the impression that these committed people exist almost everywhere in the world, and he thought about how to thank them for their commitment.
This is how he came up with the idea that he dedicates his picture titles to them – on his project page www.art4-info.com/en he writes: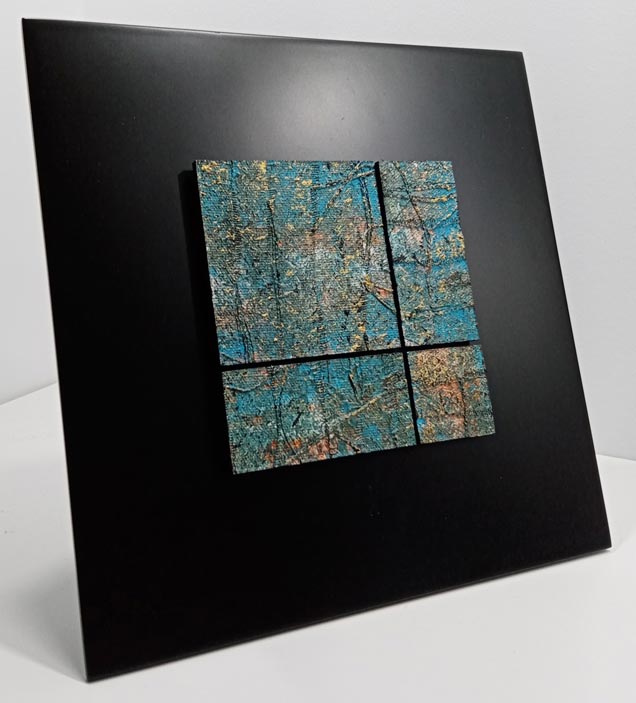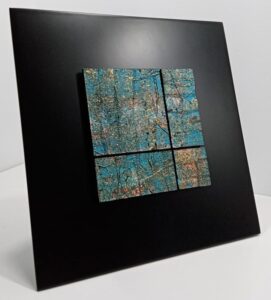 "Committed people are certainly everywhere, even in the communities and towns whose names (such as the Finnish community "RANUA") are not known by many in the world. With some objects from the title series MAXIMINIMALISMUS, I would like, among other things, to express my appreciation for these people and to say THANK YOU – THANK YOU for their commitment, wherever they live and get involved."                               
Bruno Wilbert has no doubt that well-informed people change their environmental awareness and behaviour significantly more positively than poorly informed people. That is why it is important to him that more and more people take an interest in climate, environmental and nature protection and become better informed.
In order to facilitate the time-intensive search on the Internet for interesting information in these subject areas, he has integrated numerous links to English-language and multilingual websites of organisations, institutes and portals that offer valuable impulses and information on a wide variety of climate, environmental and nature conservation topics in the "Info-Links" section of his project page.
Since the necessary funds are often lacking for the implementation of necessary projects in these areas, he is now also financially involved in the ART 4 … project.
More information on the ART 4 … project at: www.art4-info.com/en/
All latest news from the category: Communications Media
Engineering and research-driven innovations in the field of communications are addressed here, in addition to business developments in the field of media-wide communications.
innovations-report offers informative reports and articles related to interactive media, media management, digital television, E-business, online advertising and information and communications technologies.
Back to home
Newest articles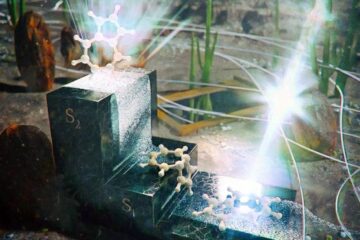 A mysterious blue molecule will help make better use of light energy
Researchers at IOCB Prague are the first to describe the causes of the behavior of one of the fundamental aromatic molecules, which fascinates the scientific world not only with its…
Let it flow: recreating water flow for virtual reality
The physical laws of everyday water flow were established two centuries ago. However, scientists today struggle to simulate disrupted water flow virtually, e.g., when a hand or object alters its…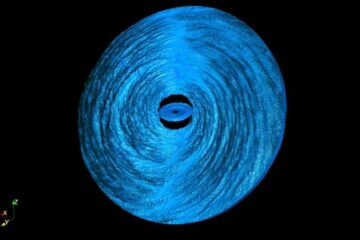 Black holes eat faster than previously expected
New finding might explain why quasars flare and fade so quickly. A new Northwestern University-led study is changing the way astrophysicists understand the eating habits of supermassive black holes. While…