Majority of English homeowners keep all financial eggs in one basket
The researchers, funded by the Economic and Social Research Council and the Arts and Humanities Research Council, are reporting their findings to an international audience today. They believe their work will fuel concerns that millions of homeowners risk losing billions of pounds if the value of the housing market were to drop or collapse like it did in the late eighties.
Ironically the initial findings of the two year 'Banking on Housing; Spending the Home' project highlight that just under a third of mortgage holders do not even think of, or use, their owned homes as a means of storing or accumulating wealth (29%), despite the fact that almost two thirds (59%) of these homeowners have no other savings investments apart from their home and pension.
However, the study based on 150 detailed telephone interviews, and over 30 in depth follow ups, with a cross-section of mortgage-holders in England also shows that nearly a quarter (23%) of owner-occupied households are making the most of the capital in their home and deliberately balance investments between home ownership and a more diversified financial portfolio.
Durham University's Professor of Geography, Susan Smith commented: "This study really draws attention to the precarious position of the majority of English homeowners' savings. While many would think it strange to invest everything they have into one particular company, to all intents and purposes more than seven million people1 in England are doing just this by 'banking on housing'. In fact, they are investing almost everything they have into just one building, in one neighbourhood, in one town, in one region despite the hindsight of the recent housing market collapse.
"We found that most people understood and made good use of their mortgages to free up housing wealth to spend on other things. Most people agree that home equity should not be spent rashly but almost everyone we spoke to views their home as a financial buffer or safety net that they can cash in on if times get tough. If the housing market did downturn and these safety nets disappeared the political, economic and social impact could be devastating."
The academics believe there are several policy implications that will arise out of this project including the potential need for guidelines on how much to reinvest into housing to safeguard the future value and quality of the housing stock. There is also the question of what, if people are using housing wealth as a safety net now, they will turn to in the future; and the issue of how best to manage, or hedge, the risks of having all your eggs in a single housing basket.
David Elms, Chief Executive from IFA Promotion, the organisation that promotes the benefits of independent financial advice commented: "It is worrying that so many people have so little savings outside the equity in their family home. Everybody needs some savings to see them through a "rainy day", such as illness or being out of work. The danger is, of course, that people will be tempted to borrow more to tide them over, exactly at the time when they shouldn't really be increasing their debt. It is important for people to have a diversified range of both long and short term savings."
1. Based on figures from the Office of the Deputy Prime Minister 2003 which states that there are 20,900,000 million households in England and figures from the 2001 Census of 68% of English households being owner-occupied.
Media Contact
Media and Public Affairs Team
alfa
Alle Nachrichten aus der Kategorie: Business and Finance
This area provides up-to-date and interesting developments from the world of business, economics and finance.
A wealth of information is available on topics ranging from stock markets, consumer climate, labor market policies, bond markets, foreign trade and interest rate trends to stock exchange news and economic forecasts.
Zurück zur Startseite
Neueste Beiträge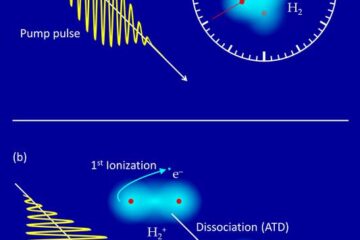 Rotation of a molecule as an "internal clock"
Using a new method, physicists at the Heidelberg Max Planck Institute for Nuclear Physics have investigated the ultrafast fragmentation of hydrogen molecules in intense laser fields in detail. They used…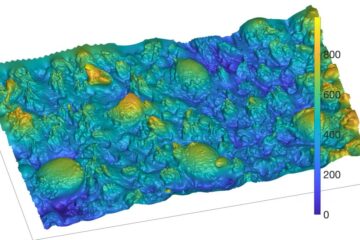 3D printing the first ever biomimetic tongue surface
Scientists have created synthetic soft surfaces with tongue-like textures for the first time using 3D printing, opening new possibilities for testing oral processing properties of food, nutritional technologies, pharmaceutics and…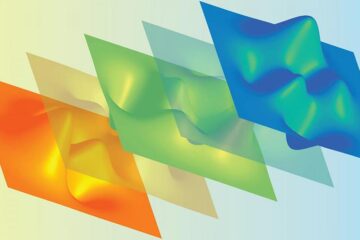 How to figure out what you don't know
Increasingly, biologists are turning to computational modeling to make sense of complex systems. In neuroscience, researchers are adapting the kinds of algorithms used to forecast the weather or filter spam…