R&D funding creates innovations and business
Tekes' funding contributes to the growth of Finland's economy and competitiveness. Almost 2,000 R&D projects funded by Tekes were completed in 2006. They created more than 830 products or services and over 200 production processes. The projects also produced around 750 patent applications, 950 theses and almost 2,400 publications.
In all Tekes funded 2,157 R&D projects with a total amount of €465 million in 2006. More than half of the funding – €271 million – was granted for research and innovation activity by enterprises and €195 million for research carried out by universities, polytechnics and research institutions.
Tekes has a particular focus on the development of funding and services for innovative business start-ups. More than 50 per cent of enterprise funding was granted to small and medium-sized enterprises. Almost a half of Tekes' customers were microenterprises employing fewer than 10 persons.
Technology programmes promote networking between enterprises and universities
Tekes provides funding for R&D projects both through programmes targeted at different sectors of technology and innovation and on the basis of self-initiated applications. Technology programmes enforce close cooperation between enterprises, universities and research institutions and increase their competence.
Almost one half of Tekes' funding was granted through technology programmes, which in 2006 numbered 24. Tekes is currently preparing another 11 technology programmes.
International cooperation by Finnish enterprises and universities was also strengthened in 2006. Nearly 40 percent of the R&D projects were internationally networked.
Among those boosting internationalisation are the FinChi innovation center in Shanghai and FinNode in California offering contacts with R&D organisations, enterprises and government bodies.
Alle Nachrichten aus der Kategorie: Business and Finance
This area provides up-to-date and interesting developments from the world of business, economics and finance.
A wealth of information is available on topics ranging from stock markets, consumer climate, labor market policies, bond markets, foreign trade and interest rate trends to stock exchange news and economic forecasts.
Zurück zur Startseite
Neueste Beiträge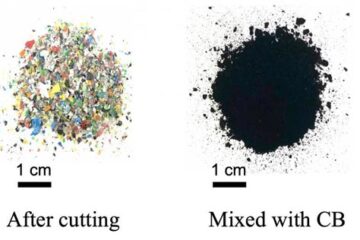 Flash graphene rocks strategy for plastic waste
Rice University lab detours potential environmental hazard into useful material. Plastic waste comes back in black as pristine graphene, thanks to ACDC. That's what Rice University scientists call the process…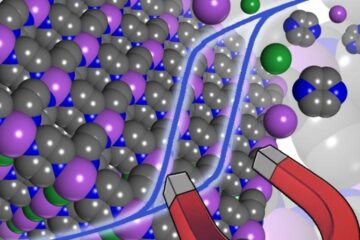 Towards next-generation molecule-based magnets
Magnets are to be found everywhere in our daily lives, whether in satellites, telephones or on fridge doors. However, they are made up of heavy inorganic materials whose component elements…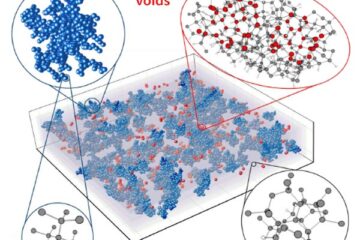 Order in the disorder …
… density fluctuations in amorphous silicon discovered Silicon does not have to be crystalline, but can also be produced as an amorphous thin film. In such amorphous films, the atomic…