Creating the future of business
A new fashion company making clothes that release complimentary medicines into the skin when worn and a new broadband youth TV channel tailored to the young Asian market, are among the latest creative businesses to win start up grants of up to £35,000 from NESTA (the National Endowment for Science, Technology & the Arts), the organisation that invests in UK creativity and innovation.

The awards were made through NESTA's Creative Pioneer Programme, which aims to invest over £3 million in supporting individuals to build new types of companies and business markets in the creative industries.
The announcement comes on the same day that research commissioned by NESTA is published showing that creative businesses need to be identified and supported early on to grow into world-beating businesses.
Hugo Manassei, Director of the Creative Pioneer Programme, said:
"In the UK, we have a reputation for producing great creators who go on to make their name overseas. Jonathan Ive and much of the design team at Apple and over 80% of Donna Karen's New York design studio are British. But do we have these kinds of companies where these types of people can work in the UK? No. The business climate needs a shake up, we need creative individuals to take on creativity AND business, by setting up their own types of innovative companies, that don't just offer new types of creative services, with new types of business models. Forget business schools, creative talent needs to take the lead in developing the new economy. This is one of the things that the Creative Pioneer Programme is looking to do, through supporting creative individuals up to five years after they have graduated."
Twenty five individuals were invited onto the programme and attended a paid three-week course at the Academy. Here they came face-to-face with creative entrepreneurs such as film-maker Lord Puttnam, fashion designer Katherine Hamnett and Big Issue founder John Bird, who have experienced what it's like to set up a business. At the Academy, they were taught business principles; studied entrepreneurship, and received coaching for personal and professional development.
Fourteen of those who attended the Academy have now been awarded Pioneer Awards of up to £35,000 to start their own business, and will receive the ongoing support of a NESTA mentor. With this expertise we hope to see them become the role models of the future, showing how the creative industries can produce entrepreneurs who significantly contribute to the UK's economic wealth.
Applications can now be made to the 2006 Academy, before the deadline of 6 September. NESTA is looking for applicants who are not afraid to put themselves on the line and who will demonstrate an ambition to further the role that the creative industries can play in the UK economy.
All latest news from the category: Business and Finance
This area provides up-to-date and interesting developments from the world of business, economics and finance.
A wealth of information is available on topics ranging from stock markets, consumer climate, labor market policies, bond markets, foreign trade and interest rate trends to stock exchange news and economic forecasts.
Back to home
Newest articles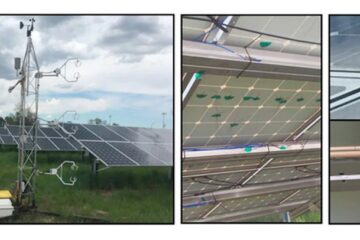 Cooling down solar cells, naturally
Photovoltaics are more efficient when they operate at lower temperatures, which can be achieved in solar farms that space out arrays and use the wind to their advantage. A bright,…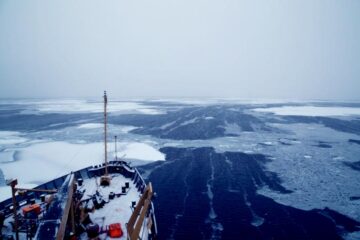 Strongest Arctic cyclone on record led to surprising loss of sea ice
A warming climate is causing a decline in sea ice in the Arctic Ocean, where loss of sea ice has important ecological, economic and climate impacts. On top of this…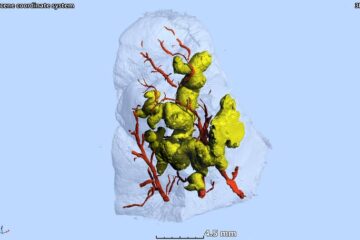 Tuberculosis and COVID-19 lung lesions
… revealed by high-resolution three-dimensional imaging. Insights that are not possible with conventional two-dimensional platforms include characterization of obliterated airways in tuberculosis and hemorrhage from ruptured blood vessels in COVID-19…