Cosmologist wins prestigious excellence award
Professor Nichol is the only cosmologist and one of just two British scientists to receive the award, which has a prize of 50,000 euros.
He said: "This is a great honour. The award recognises the research I have done recently on Dark Energy as part of my recent Marie Curie Excellence Chair."
In 2004, Professor Nichol won an equally prestigious Marie Curie Excellence Chair which allowed him to return to Europe from the United States to continue his research. He had been in the US for 12 years at the University of Chicago and Carnegie Mellon University. He now works at Institute of Cosmology and Gravitation at the University of Portsmouth, one of Britain's centres of excellence in the field.
"The Marie Curie programme of the European Commission has helped reverse the brain-drain and makes Europe more attractive," he said. "I now plan to stay here for the rest of my career."
The Marie Curie Award was given for Professor Nichol's research into the enigmatic substance called "Dark Energy" which makes up 75 percent of the energy density of the universe. He said: "We discovered this stuff ten years ago and are still pretty clueless about its origin. There are lots of theories – from vacuum energy to extra dimensions in the universe – but we need to study this phenomenon more, and determine some of its basic properties. For example, we don't even know if dark energy changes with time and/or position in space."
A key part of Professor Nichol's ambition with this prize is to enthuse children with the wonders of science. He said: "Dark energy was a complete surprise. That's why science is great; you can find things that are mind-numbingly cool and unexpected.
"The number of children studying science is in decline; why? We lose them somewhere between primary school and GSCEs, maybe because we forget to tell children that we haven't solved all the problems yet. This is certainly the impression we give them when they look at our physics textbooks. I think we should start physics education by telling people all the stuff we don't know first.
"We also need to tell the public what we do for a living, and why they need to support us. Physics is really the bedrock of innovation and fundamental discoveries like dark energy will shape physics, and technology, for the next century."
The other winners are Luisa Corrado, from Italy, Batu Erman from Turkey, Andrea Ferrari, from Italy, and Valerie O'Donnell, from Cardiff University.
Alle Nachrichten aus der Kategorie: Awards Funding
Zurück zur Startseite
Neueste Beiträge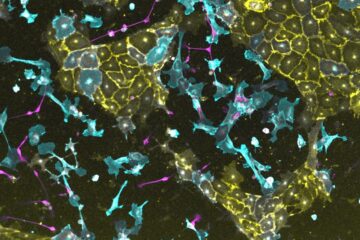 Customized programming of human stem cells
Induced pluripotent stem cells (iPS) have the potential to convert into a wide variety of cell types and tissues. However, the "recipes" for this conversion are often complicated and difficult…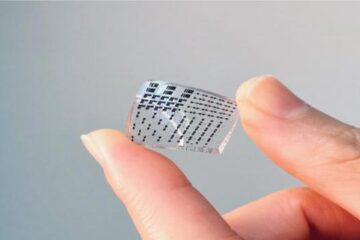 Electronic skin has a strong future stretching ahead
A material that mimics human skin in strength, stretchability and sensitivity could be used to collect biological data in real time. Electronic skin, or e-skin, may play an important role…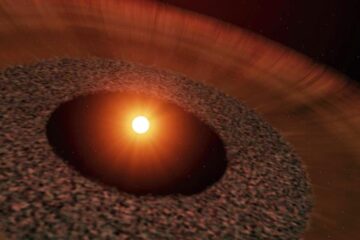 Fast-moving gas flowing away from young star caused by icy comet vaporisation
A unique stage of planetary system evolution has been imaged by astronomers, showing fast-moving carbon monoxide gas flowing away from a star system over 400 light years away, a discovery…