EuropeanPioneers fund 12 Start-ups with over 2 Million Euros
The founders of twelve start-ups from 10 European countries have gathered this morning in Berlin: Today marks the beginning of the 8 month period held by the EU accelerator EuropeanPioneers. During the upcoming three "Welcome Days" the entrepreneurs and their teams will be given an introduction to Lean Start-up and design thinking methods.
In addition, they will be introduced to their mentors whom will support them over this cycle. This mentorship includes concept and business model development, milestone planning, user testing, team building, marketing and finance.
Each company receives financial support of €50,000 EUR – €250,000 EUR depending on each project's needs. A total of €2.2 million will be allocated to start-ups in the first round. Since the fund is from public money provided by the European Union, each start-up gets to keep its full shares rather than give up some for equity.
The application round closed with a total of 265 applications from countries out of which only 23 were selected to pitch in front of a jury for the top 12 spots. Interested start-ups can apply in the second round which begins on 1st May 2015. The application can be found on http://www.europeanpioneers.eu .
In order to be eligible for the program applicants participating must be active in one of the following business areas: Smart City Services, Social Connected TV, Pervasive Gaming or E-learning. In addition, their projects have to use the technologies of the comprehensive software platform "FIWARE" which was developed as part of the European Union's "Future Internet Public Private Partnership".
EuropeanPioneers is a consortium of innovation experts from all over Europe, led by startup-builder etventure (Germany) in collaboration with the following partners: the Fraunhofer Institute for Intelligent Analysis and Information Systems IAIS (Germany), Weblify (Poland), Thoughtbox (Ireland) and F-Secure (Finland). EuropeanPioneers is one of 16 accelerators within the Future Internet Programme of the European Union "FIWARE ACCELERATOR PROGRAME" which will distribute a total of 80 million Euros to innovative companies.
 
Supported Start-ups by EuropeanPioneers:
E-Learning:
– eloptico (Denmark) develops glass technology software to enhance learning and innovation in dental schools and improve work flow optimization in dental clinics. http://www.eloptico.com
– KonnectID (Netherlands) offers peer-to-peer learning experiences by enabling you to find skilled people nearby. http://www.konnektid.com
– Livecoding (Germany) develops a peer-to-peer live streaming platform that allows the user to learn how to create production-level code writes (no URL).
Gaming:
– Zylia (Poland) has developed a system for 3D Audio Sense virtual sound-stage reconstruction through the use of Wireless Sensor Networks. http://www.zylia.pl
– Musselabs (Belgium) build products designed to make your digital world tangible. With its first product children can interact in a natural way with technology and play. http://www.muuselabs.com
– GameGenetics (Germany) is a leading international specialist in customer acquisition for free2play Mobile & Online Games. http://www.gamegenetics.com
– TobyRich (Germany) develops innovative and exceptional smartphone-controlled gadgets. http://www.tobyrich.com
Smart City Services:
– Avuxi (Spain) develops a GeoPopularity algorithm that computes in real time at the moment the most popular areas of the world and represents them visually. http://www.avuxi.com
– Smartdrive (Hungary) builds a service platform for the fleet management of cars. The aim is to increase efficiency, reduce maintenance costs and to reward safe and efficient driving. http://www.smartdrive.io
– 3Desk (Peoplegraph) (UK) pulls disparate information of our personal network into a single profile – unlocking the dispersed value across sites and provide comprehensive profiles with multiple points of connection and contact. http://www.peoplegraph.io
Social Connected TV:
– Appscend (Romania) provides a cloud-based mobile application platform that enables broadcasters and advertisers, to view additional information on the second screen of TV parallel to the program being broadcast. http://www.appscend.com
– We love Cinema (Ireland) allows cinemas to sell more advance and distressed tickets by unlocking powerful data about who cinema customers are, what they like and how they rate their cinema experience. http://www.usheru.com
Press Contact:
Niels Genzmer
etventure GmbH
Head of PR
+49 179 4651435
niels.genzmer(at)etventure.com
Katrin Berkler
Fraunhofer IAIS
Head of PR
+49 2241 14-2252
katrin.berkler(at)iais.fraunhofer.de
Weitere Informationen:
http://www.europeanpioneers.eu  Website EuropeanPioneers
Media Contact
Katrin Berkler
Fraunhofer-Institut für Intelligente Analyse- und Informationssysteme IAIS
All latest news from the category: Awards Funding
Back to home
Newest articles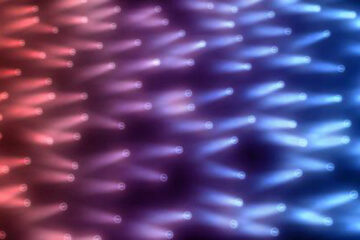 Researchers show an old law still holds for quirky quantum materials
This surprising result is important for understanding unconventional superconductors and other materials where electrons band together to act collectively. Long before researchers discovered the electron and its role in generating…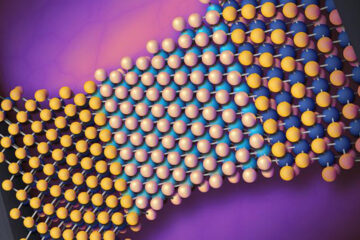 Straining memory leads to new computing possibilities
Researchers develop hybrid phase-change memristors that offer fast, low-power, and high-density computing memory.# By strategically straining materials that are as thin as a single layer of atoms, University of Rochester scientists have…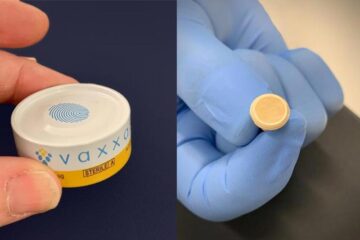 A patch of protection against Zika virus
A simple-to-apply, needle-free vaccine patch is being developed to protect people from the potentially deadly mosquito-borne Zika virus. A prototype using The University of Queensland-developed and Vaxxas-commercialised high-density microarray patch…