Adaptive software architecture for E-vehicles rectifies problems on its own
The aim is to allow developers to design software so that the system will autonomously compensate when problems arise during operation. This adaptive system is based on the AUTOSAR automo-tive standard and supports validation in line with ISO 26262.
In parallel Fraun-hofer ESK is leading the consortium in its efforts to come up with a develop-ment method that will permit immediate implementation of the new architec-ture. The project is slated to run until mid-2016.
To boost vehicle energy efficiency, mechanical functions are being increasingly replaced by electronics, so-called X-by-Wire systems. Because this increasingly impacts safety-critical operations, these functions are safeguarded by relying on multiple redundancy, which again increases costs and energy consumption. With this in mind, Fraunhofer ESK joined forces with AWEFLEX, CEA LIST, Delphi Deutschland, Duracar, Fico Mirrors, Tecnalia, Pininfarina, Siemens and TTTech to develop an adaptive vehicle software architecture. This architecture allows developers to already take into account the safety requirements when modeling the software.
SafeAdapt software architecture and development method
SafeAdapt replaces the hardware redundancy strategy with software. This eliminates the need for additional electronic control units (ECU), thus reducing the overall weight of the vehicle. At the same time, the concept supports the reuse of ISO-compliant software components so that developers can seamlessly deploy individual components in other types of vehicles. The system also features generic fault and failure-management, which relieves the developer of an additional burden. Because the architecture is based on AUTOSAR, it easily works with existing automotive systems.
To make SafeAdapt immediately implementable, the associated development method is being created in parallel with the software architecture. Developers will be able to use the method to define the adaptivity of the software — meaning the capability to compensate for failures during operation — as early as the design phase. In addition, early abstraction supports planning of the vehicle architecture.
Simplifying validation of vehicle functions
To ensure that safety-critical functions such as the brakes and powertrain operate flaw-lessly, the ISO 26262 standard is used. This standard defines what must be checked in order to validate critical functions. This is a tedious process that accompanies the de-velopment of the actual functions. With SafeAdapt, developers will only be required to define the degree of variability of their functions, which the architecture then imple-ments the necessary failure handling mechanisms.
More robust vehicles through adaptivity
Adaptivity is a paradigm that reduces susceptibility to failures while the vehicle is oper-ating. Developers currently have to anticipate all future driving situations and write these into the vehicle software code. This is a significant effort that limits flexibility with respect to new situations and software, such as upgrading a navigation system. With SafeAdapt, developers only define the degree of adaptivity, not each possible scenario.
Current software architectures do not provide adequate support for this approach, which is why it has not been implemented to date. SafeAdapt reliably integrates this approach into the software architectures of future vehicles.
Adaptivity makes it possible to reduce hardware redundancy since the system is not forced to use cold- or hot standby ECUs when one had failed. Instead, adaptivity can be used to implement a sophisticated graceful degradation within a given set of fault-free computing resources. An exemplary means could be, that an underutilized ECU is instructed to execute the software. This requires taking into account which parameters are necessary to executea function on a hardware platform during the development.
Help for the developer with early abstraction
An additional feature of SafeAdapt is early abstraction. It allows the developer to de-termine as early as the development phase if a function can be validated with software redundancy. If this is not possible, such as when a particular function is especially memory intensive, hardware redundancy must then be incorporated. If discovered early in the development process, this gives vehicle systems developers enough time to react, making costly subsequent modifications unnecessary.
To illustrate that the concepts are more than just theoretical, the partners plan to inte-grate software functions developed with SafeAdapt in a prototype vehicle that is scheduled to be ready at the conclusion of the project in 2016.
Partners
AWEFLEX Systems B.V.
AWEFLEX Systems BV is an independent Dutch company who is focused on the automotive industry and is specialized in the development and prototyping of new vehicle concepts, electrical vehicles and special vehicles.
Our core businesses is engineering and manufacturing of 100% electrical vehicle concepts or conversions of conventional vehicles such as distribution vans, trucks and busses.
AWEFLEX Systems BV not only provide a greener solution in terms of zero emissions, but the vehicles are also designed to provide maximum performance in any closed urban application.
AWEFLEX offers complete and flexible production solutions to the automotive industry and the vehicle industry. Often used as a system integrator for E power trains. In these environments were complex constructions are a regular day to day business AWEFLEX makes it possible to introduce new products within the limits of time, costs and quality.
CEA LIST
Within the French Alternative Energies and Atomic Energy Commission (CEA), the CEA LIST institute carries out research on intelligent digital systems. Its R&D programs, all with potentially major economic and social implications, focus on advanced manufacturing (robotics, virtual & augmented reality, non destructive testing, vision), embedded systems (computing architectures, software and systems engineering, security & safety), and ambient intelligence (sensors, instrumentation & metrology, communication & sensory interfaces, data processing & multimedia). By developing cutting-edge technological research with applications in the industrial markets of transports, defense and security, manufacturing, energy and health, the CEA LIST helps its partners to enhance their industrial competitiveness thanks to innovation and technology transfer (www-list.cea.fr).
Delphi Deutschland GmbH
Delphi Automotive is a leading global supplier of electronics and technologies for automotive, commercial vehicle and other market segments. Operating major technical centers, manufacturing sites and customer support facilities in 32 countries, Delphi delivers real-world innovations that make products smarter and safer as well as more powerful and efficient.
Delphi operates in five segments: Electronics and Safety, Electrical/Electronic Architecture, Powertrain Systems, Thermal Systems, and Product & Service Solutions. Delphi employs around 118,000 people worldwide out of which almost 40,000 are employed in Europe.
Delphi Deutschland GmbH is part of global Delphi group based in Wuppertal, Germany. Currently around 3.000 people work for Delphi in different positions, spread over nine production facilities, five customer service centers and seven research and development centers across Germany.
DuraCar Holding B.V.
DuraCar is a Dutch car manufacturer, established in 2007. This new company developed a full battery electric city distribution van, completely made out of synthetic materials (plastics) body and chassis. The first QUICC type will be the QUICC DiVa, a city distribution van with 3m3 pay-volume (or 600 kg pay-load). This van will have an autonomous range of at least 150 km and a top speed of 120 km/h. Currently DuraCar has 5 technically optimized prototypes to be approved by the RDW for further testing and validation on public roads.
Duracar is taking part of European Artemis Pollux project. The main task of Duracar is to integrate the HMI displays and Active Force feed-back pedal in QUICC in order to teach the drivers driving energy efficiently.
The strength of Duracar is the pragmatic approach. Duracar is having experience of developing of tailor-made communication software for customers, which is operating in a CAN communication network of an electric vehicle. They are currently using it in some hybrid truck vehicles.
Fico Mirrors S.A.
Ficosa is an independent industrial group founded in 1949, engaged in the research, development, production and commercialization of automotive systems and components. Based in Barcelona (Spain), the Ficosa Group has a global team close to 8,500 professionals and a presence in 19 countries in Europe, North America, South America and Asia. With a consolidated turnover of over 953 million euro in 2012, Ficosa is currently the official supplier and technological partner of the main car manufacturers worldwide. Ficosa allocates 4% of its profit to R+D activities. Ficosa employs a highly qualified team of specialized engineers and technicians and state-of-the-art electronic and mechatronic technology to develop its products.The research activity and high level of innovation of the Ficosa Group counts with a portfolio of around 400 valid patents. (www.ficosa.com)
Fraunhofer Institute for Embedded Systems and Communication Technologies ESK
Fraunhofer ESK undertakes applied research geared toward new information and communication technology (ICT) processes and methods. The researchers work closely with the automobile and traffic, energy, automation, building and security engineering and telecommunication industries. The director of the institute is Prof. Dr. Rudi Knorr, who has also served as the Chair of Communication Systems at the University of Augsburg department of computer science since 2006.
To deliver its services, Fraunhofer ESK bundles the engineering expertise of six core competencies across the Automotive, Industrial Communication and Telecommunication business units: Wired Transmission Technologies, Local Wireless Networks, Reliable Ethernet/IP Communication, Adaptive Systems, Model-based Software Development and Validation, Multicore Software.
Fundación Tecnalia Research & Innovation
TECNALIA Research & Innovation (www.tecnalia.com) is the first RTO in Spain and one of the most important in Europe. We get ahead of future challenges by turning technology-based business opportunities into competitive advantages. At TECNALIA we are organised in 7 fully interconnected Business Divisions, where cooperation works thanks to the transversality of teams, projects and clients collaborating with each other, combining experience, commitment and knowledge. Our best asset is our team, made up of more than 1,500 experts who work to transform knowledge into GDP in order to improve people's quality of live by generating business opportunities for companies.
We work based on our experience and expertise in each of markets in which we operate, with an efficient and proactive attitude, offering comprehensive solutions thanks to the transversality of our Business Divisions. SafeAdapt is an example of this transversality, as it involves two divisions (ICT-European Software Institute and Industry & Transport) that work in a coordinated way to reach the goals defined in the project.
PININFARINA S.P.A.
More than 80 years have passed since May 22, 1930, the day when Battista "Pinin" Farina (the surname Farina was changed to Pininfarina in 1961 by Presidential Decree) signed the deed founding Società Anonima Carrozzeria Pinin Farina in Turin. Through a long process of growth and transformation, ideas and creativity, Pininfarina has evolved from an artisan reality to an international group that is a worthy global partner to the motor industry. Today Pininfarina, which has been listed on the Stock Exchange since 1986, focuses on industrial design services, continuing to play a key role as a design house and an innovative partner with unique skills, and on the field of sustainable mobility through the development and production of hybrid and electrical vehicles (cars and buses), research into alternative components and materials, and aerodynamic shapes that can help to make vehicles lighter and reduce their consumption and emissions. The Company also concentrates on the creation of value for its brand, whose potential derives from the reputation it has built up in 80 successful years. Pininfarina has offices in Italy, Germany, Sweden, Morocco, China and the United States. The Company's automotive clients include prestigious brands like Ferrari, Maserati, Alfa Romeo, Ford, Volvo, Tata Motors, Chery, among others.
Siemens AG
Siemens AG (Berlin and Munich) is a global powerhouse in electronics and electrical engineering, operating in the fields of industry, energy and healthcare as well as providing infrastructure solutions, primarily for cities and metropolitan areas. For over 165 years, Siemens has stood for technological excellence, innovation, quality, reliability and internationality. The company is the world's largest provider of environmental technologies. Around 40 percent of its total revenue stems from green products and solutions. In fiscal 2012, which ended on September 30, 2012, revenue from continuing operations totaled €78.5 billion and income from continuing operations €4.7 billion (incl. IAS 19R and reclassification of the solar business into continuing operations). At the end of September 2012, Siemens had around 370,000 employees worldwide on the basis of continuing operations.
TTTech Computertechnik AG
TTTech Computertechnik AG is an Austrian SME founded as spin off from Vienna University of Technology in 1998. TTTech is the leading supplier of time-triggered technology and modular safety platforms. The company's solutions improve the safety and reliability of networked computer systems in the transportation and industrial segments. The product portfolio offers best-in-class certifiable products according to DO-254, DO-178B, IEC 61508 and ISO 26262 requirements. TTTech customers win as they deploy dependable networks and real-time controls more efficiently and profitably. Benefits include shorter time-to-market due to re-use of proven architecture and ease of system integration with reduced cost TTTech participated in numerous EC funded research programs focusing on aerospace, automotive and railway industrial domains (i.e., TTA, X-by-wire, SETTA, DECOS, GENESYS, SCARLETT, INDEXYS, ACROSS, POLLUX, SafeCer, CRYSTAL, Safe, DREAMS). Partners like Audi, Delphi, Airbus, Boeing, General Electric, Honeywell, United Technologies Corporation, , Thales, Vestas etc. helped to bring TTTech's products and services to global reputation with the deployment in leading development or production programs. For more detailed information please visit our home page www.tttech.com.
Media Contact
Susanne Baumer
Fraunhofer ESK
All latest news from the category: Automotive Engineering
Automotive Engineering highlights issues related to automobile manufacturing – including vehicle parts and accessories – and the environmental impact and safety of automotive products, production facilities and manufacturing processes.
innovations-report offers stimulating reports and articles on a variety of topics ranging from automobile fuel cells, hybrid technologies, energy saving vehicles and carbon particle filters to engine and brake technologies, driving safety and assistance systems.
Back to home
Newest articles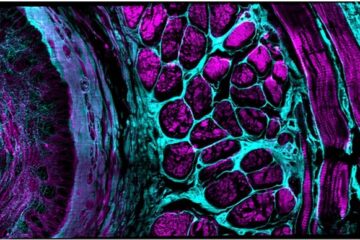 Enhancing the workhorse
Artificial intelligence, hardware innovations boost confocal microscope's performance. Since artificial intelligence pioneer Marvin Minsky patented the principle of confocal microscopy in 1957, it has become the workhorse standard in life…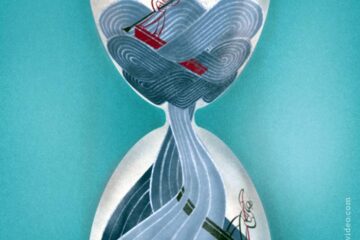 In the quantum realm, not even time flows as you might expect
New study shows the boundary between time moving forward and backward may blur in quantum mechanics. A team of physicists at the Universities of Bristol, Vienna, the Balearic Islands and…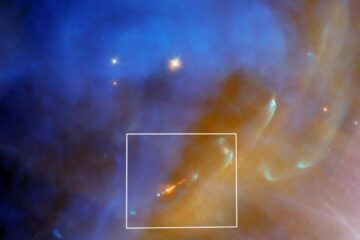 Hubble Spots a Swift Stellar Jet in Running Man Nebula
A jet from a newly formed star flares into the shining depths of reflection nebula NGC 1977 in this Hubble image. The jet (the orange object at the bottom center…