Solar facades at the Smart City Expo in Barcelona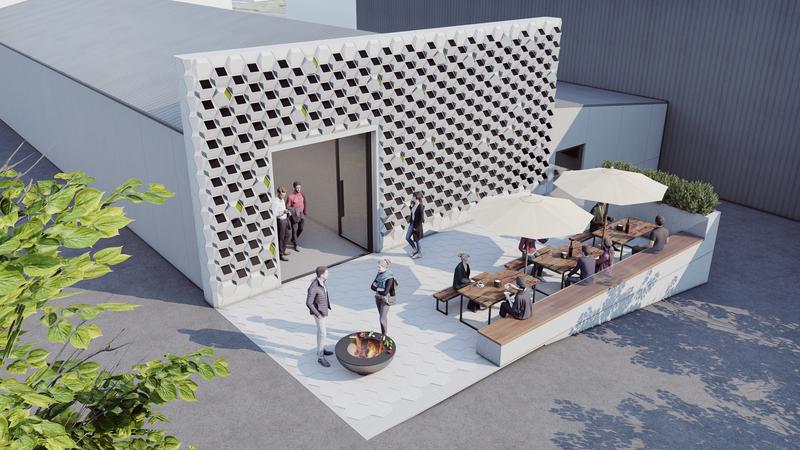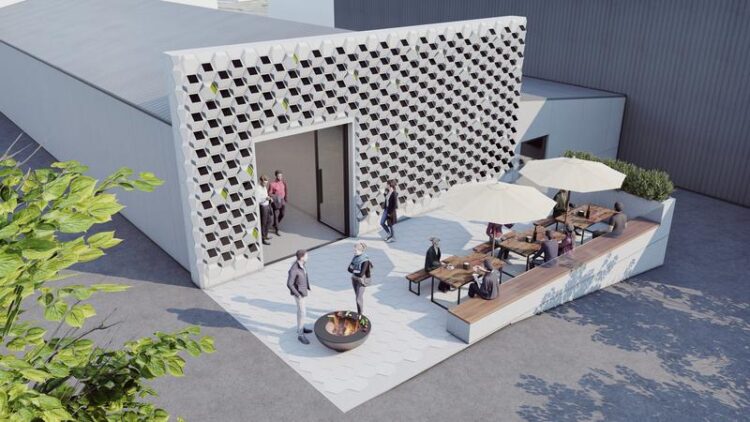 Architects from HTWK Leipzig show how solar modules can be integrated aesthetically and efficiently into curtain-type concrete and aluminum facades.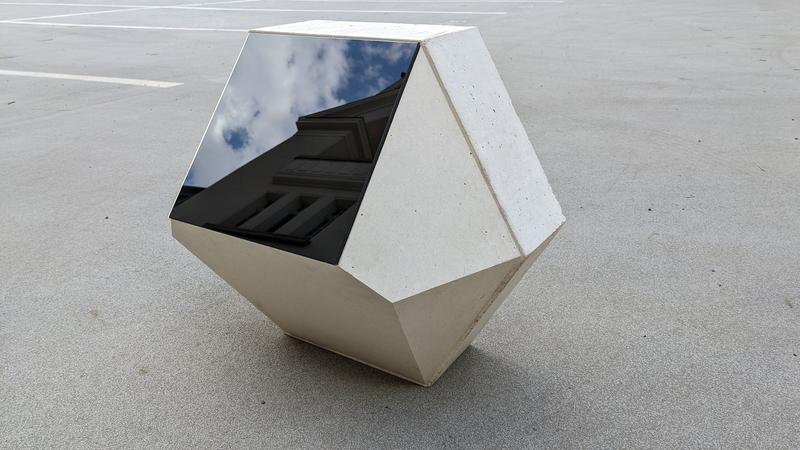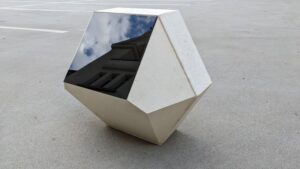 Using solar energy on the walls of buildings – that is one goal of the Leipzig Institute of Architecture (ai:L) at the Leipzig University of Applied Sciences (HTWK Leipzig). From November 15 to 17, 2022, the ai:L team will present its solar facades Solar.shell and Solar.con, developed in research projects, at the Smart City Expo World Congress in Barcelona. Prof. Frank Hülsmeier, Stefan Huth and Adrian Heller will show facade samples and project films at the joint booth of the Saxony Economic Development Corporation (Gran Via, 2-0-C/121). In addition, Hülsmeier will report on the state of research and on the first facade implementations in the lecture program of Germany Trade and Invest on November 15 from 2 p.m. onwards.
Building-integrated photovoltaics hold great potential for the energy transition: 6,000 square kilometers of building roofs and twice as much facade area could theoretically be used for photovoltaics in Germany. However, Hülsmeier believes that facades should not only be functional, but also varied: "In order to achieve the energy transition, we need to get architects on board. Walls covered with black solar panels alone would not be a solution for a diverse public space."
Solar.con: photovoltaics in concrete honeycombs
One approach is to integrate photovoltaics into concrete curtain walls. For concrete manufacturers to be able to implement such facades economically, they must be mass producible. The basic idea is that the photovoltaic modules should be optimally aligned with the sun, and the concrete adapts to this as a design element, transforming a smooth wall into a three-dimensional structure. At Solar.con, a hexagonal concrete module was created, with the solar module embedded in the center. The advantage of such an equilateral honeycomb shape is that a standard element can be used to implement east and west facades in addition to south-facing ones: By turning the solar concrete elements 60 degrees to the left or right, the orientation of the solar module changes.
"Even within a Solar.con facade, different module orientations can be implemented. In this way, we can extend power generation to the morning and evening hours and avoid yield peaks around midday," explains Stefan Huth. If a solar module is defective or produces less power in the course of its life, it can be replaced. The first Solar.con facade is currently being installed at the project partner Hering Bau in Burbach in Germany. The research is funded by the German Federal Ministry for Economic Affairs and Climate Action, and the project partners are Sunovation Produktion GmbH, the Fraunhofer Center for Silicon Photovoltaics and the Institute for Building Materials at the Technical University of Dresden.
Solar.shell: Solar modules in an aluminum facade
Another proposal for integrating yield-optimized solar modules in curtain walls is the Solar.shell curtain facade made of aluminum composite elements, which Hülsmeier, Huth and Heller have been working on since 2015. An algorithm calculates what a Solar.shell facade looks like in detail. Information such as total area, desired electricity yield, location, compass direction and the properties of the materials used are incorporated into it. A computer program then calculates how large the individual elements must be to make optimum use of the space. Architects can expand this proposal with their design ideas. Compared with modules installed over a wide area, a facade aligned in this way can generate significantly more energy per square meter of photovoltaic surface area: on average, 33 percent more, and even up to 55 percent in urban environments with higher levels of shading. In Bad Rappenau in Germany, the first building with a Solar.shell facade was completed in 2021.
Wissenschaftliche Ansprechpartner:
Prof. Frank Hülsmeier, HTWK Leipzig, Leipzig Institute of Architecture (ai:L)
Tel.: +49 341 3076-6248, E-Mail: frank.huelsmeier@htwk-leipzig.de
Media Contact
Dr. Rebecca Schweier Presse- und Öffentlichkeitsarbeit
Hochschule für Technik, Wirtschaft und Kultur Leipzig
All latest news from the category: Architecture and Construction
Back to home
Newest articles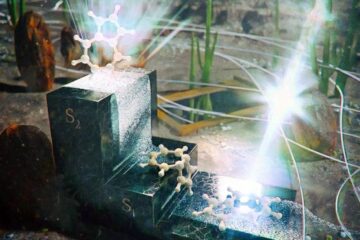 A mysterious blue molecule will help make better use of light energy
Researchers at IOCB Prague are the first to describe the causes of the behavior of one of the fundamental aromatic molecules, which fascinates the scientific world not only with its…
Let it flow: recreating water flow for virtual reality
The physical laws of everyday water flow were established two centuries ago. However, scientists today struggle to simulate disrupted water flow virtually, e.g., when a hand or object alters its…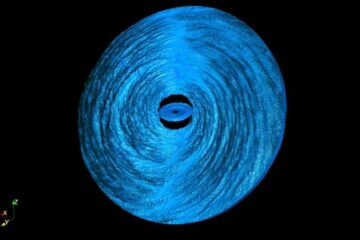 Black holes eat faster than previously expected
New finding might explain why quasars flare and fade so quickly. A new Northwestern University-led study is changing the way astrophysicists understand the eating habits of supermassive black holes. While…