Sweet route to greater yields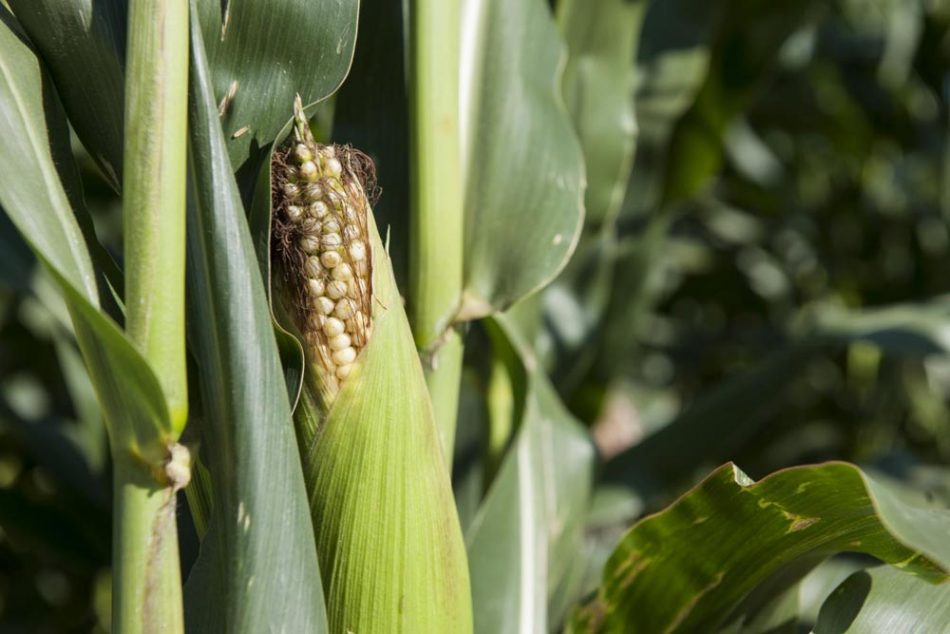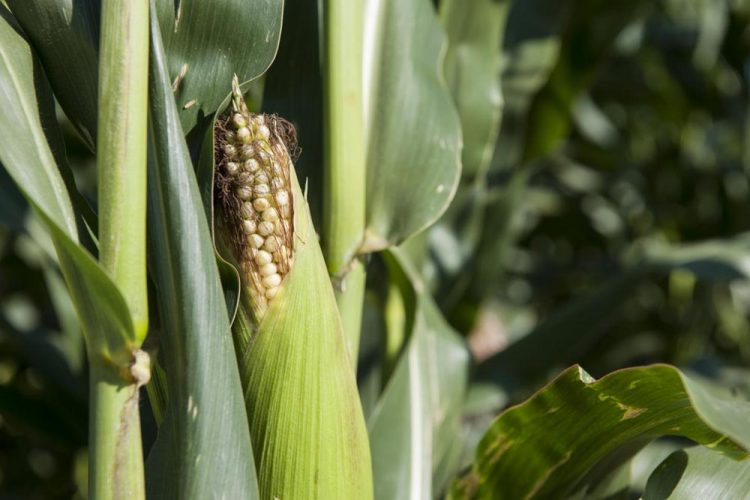 Three years ago, biotechnologists demonstrated in field trials that they could increase the productivity of maize by introducing a rice gene into the plant that regulated the accumulation of sucrose in kernels and led to more kernels per maize plant.
They knew that the rice gene affected the performance of a natural chemical in maize, trehalose 6-phosphate (T6P), which influences the distribution of sucrose in the plant. But they were keen to discover more intimate details of the relationships governing the increased productivity.
"Now we know far more about how this yield effect has been achieved," says Matthew Paul, who led the anglo-american team from Rothamsted Research and Syngenta, a biotechnology company that also funded the work. The team's findings are published today in Plant Physiology.
The transgenic maize depressed levels of T6P in the phloem, a major component of the plant's transportation network, allowing more sucrose to move to developing kernels and, serendipitously, increasing rates of photosynthesis, thereby producing even more sucrose for more kernels.
The team also chose to target the phloem within the plant's reproductive structures. "These structures are particularly sensitive to drought – female kernels will abort," says Paul, a plant biochemist at Rothamsted. "Keeping sucrose flowing within the structures prevents this abortion."
He adds: "This is a first-in-its-kind study that shows the technology operating effectively both in the field and in the laboratory. We also think that this could be transferred to other cereals, such as wheat and rice."
###
The paper describing the earlier field trials was published in 2015 in Nature Biotechnology.
NOTES TO EDITORS
Publication:
Trehalose 6-phosphate regulates photosynthesis and assimilate partitioning in reproductive tissue
Images:
Rothamsted Flickr
Further reading:
Expression of trehalose-6-phosphate phosphatase in maize ears improves yield in well-watered and drought conditions
Chemical intervention in plant sugar signalling increases yield and resilience
Rothamsted Research contacts:
Matthew Paul
Plant Biochemist
Department of Plant Sciences
44-1582-938-230
matthew.paul@rothamsted.ac.uk
Susan Watts
Head of Communications
Tel: +44-1582-938-109
Mob: +44-7964-832-719
susan.watts@rothamsted.ac.uk
About Rothamsted Research
Rothamsted Research is the oldest agricultural research institute in the world. We work from gene to field with a proud history of ground-breaking discoveries. Our founders, in 1843, were the pioneers of modern agriculture, and we are known for our imaginative science and our collaborative influence on fresh thinking and farming practices. Through independent science and innovation, we make significant contributions to improving agri-food systems in the UK and internationally. In terms of its economic contribution, the cumulative impact of our work in the UK exceeds £3000 million a year (Rothamsted Research and the Value of Excellence, by Séan Rickard, 2015). Our strength lies in our systems approach, which combines science and strategic research, interdisciplinary teams and partnerships. Rothamsted is also home to three unique resources. These National Capabilities are open to researchers from all over the world: The Long-Term Experiments, Rothamsted Insect Survey and the North Wyke Farm Platform. We are strategically funded by the Biotechnology and Biological Sciences Research Council (BBSRC), with additional support from other national and international funding streams, and from industry. For more information, visit https://www.rothamsted.ac.uk/; Twitter @Rothamsted
About BBSRC
BBSRC invests in world-class bioscience research and training on behalf of the UK public. Our aim is to further scientific knowledge, to promote economic growth, wealth and job creation and to improve quality of life in the UK and beyond. Funded by Government, BBSRC invested over £469M in world-class bioscience in 2016-17. We support research and training in universities and strategically funded institutes. BBSRC research and the people we fund are helping society to meet major challenges, including food security, green energy and healthier, longer lives. Our investments underpin important UK economic sectors, such as farming, food, industrial biotechnology and pharmaceuticals.
Alle Nachrichten aus der Kategorie: Agricultural and Forestry Science
Zurück zur Startseite
Neueste Beiträge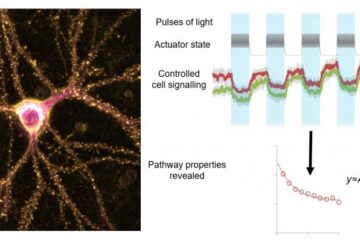 Simplified method to modify disease signaling with light
Most diseases are caused by aberrant cell signaling processes and basic research in cell signaling is needed to identify targets for future therapeutic approaches, especially in cases where no cures…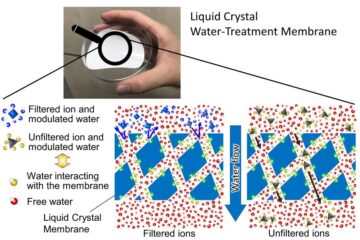 Highly selective membranes
Researchers discover how water can affect its own filtration. Membranes with microscopic pores are useful for water filtration. The effect of pore size on water filtration is well-understood, as is…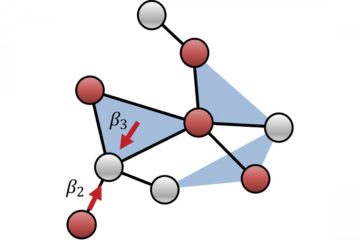 Interactions within larger social groups can cause tipping points in contagion flow
The distribution of group interactions in a social network affects the critical point at which explosive jumps in opinion, popularity, or disease spread occur. Contagion processes, such as opinion formation…