Cotton profits increased by humble legume
Cotton lint yields can be increased by up to 18 per cent when cotton crops are rotated with crops of a little known legume, vetch, according to a team of researchers at CSIRO Plant Industry.
Following an eight-year study the team found that vetch fixes large amounts of nitrogen, increases soil organic matter, improves soil structure, makes cultivation easier, increases soil water holding capacity and reduces the incidence of black root rot.
"Data from 2003 show when vetch is used the cotton gross margin per hectare is increased by $390 within continuous cotton rotation and by $270 in wheat/cotton rotation due to the reduced need for nitrogen fertiliser and increased lint yield," says Dr Ian Rochester, CSIRO Plant Industry.
"Vetch is so efficient at fixing nitrogen that on average only about a third of the usual nitrogen fertiliser is needed to maximise cotton yields in the following cotton crop and, in some cases, no additional fertiliser is needed at all."
"Vetch outperformed other legume crops used in rotation with cotton including faba beans, field peas, clovers and medics in its ability to fix nitrogen."
Planted in February after a wheat crop or in May after cotton, vetch is grown through winter, then slashed and ploughed into the ground as a green manure crop. The field can then be planted to cotton.
The CSIRO Plant Industry trials also showed that vetch improved soil structure making it easier for roots to penetrate the soil and increased soil water holding capacity.
"Declining soil organic matter in cotton fields has been a problem for the industry and using vetch could reverse this cycle by building up the organic matter," Dr Rochester says.
"Although not an income producing crop, vetch more than pays for itself in the commercial benefits it provides – it is the best option for growers to improve their paddock health and fertility while increasing yields."
Like most other rotational crops, vetch may increase fusarium wilt, so fields should be carefully assessed before it is used.
This research is supported by the Australian Cotton Cooperative Research Centre and by cotton growers through the Cotton Research and Development Corporation .
More information:
Dr Ian Rochester, CSIRO Plant Industry, 02 6799 1520, ian.rochester@csiro.au
Media assistance:
Sophie Clayton, CSIRO Plant Industry, 02 6246 5139, 0418 626 860, sophie.clayton@csiro.au
Alle Nachrichten aus der Kategorie: Agricultural and Forestry Science
Zurück zur Startseite
Neueste Beiträge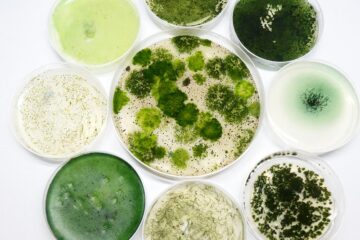 Cyanobacteria: Small Candidates …
… as Great Hopes for Medicine and Biotechnology In the coming years, scientists at the Chair of Technical Biochemistry at TU Dresden will work on the genomic investigation of previously…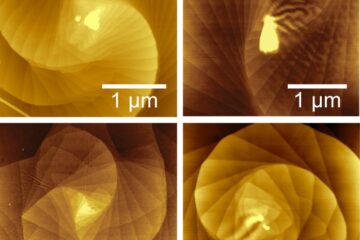 Do the twist: Making two-dimensional quantum materials using curved surfaces
Scientists at the University of Wisconsin-Madison have discovered a way to control the growth of twisting, microscopic spirals of materials just one atom thick. The continuously twisting stacks of two-dimensional…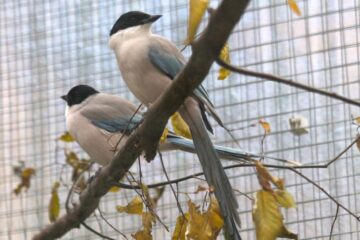 Big-hearted corvids
Social life as a driving factor of birds' generosity. Ravens, crows, magpies and their relatives are known for their exceptional intelligence, which allows them to solve complex problems, use tools…