Plant pathologists: Rust disease impacting ornamental plant production
An increase in the spread of rust diseases could have devastating results on the fast-growing ornamental crop industry, say pathologists with The American Phytopathological Society (APS).
The U.S. ornamental plant industry, which includes deciduous and evergreen trees, shrubs, cut flowers, and foliage and flowering potted plants, grew in value to $14.3 billion in 2002. Geranium, chrysanthemum, gladiolus, and daylily are just a few of the many crops produced in the U.S.
According to Dr. James W. Buck, assistant plant pathology professor at the University of Georgia, a fungal infection called rust has the ability to negatively affect production of many ornamental crops. "Because live plants are shipped all over the country, the risk for rapid disease spread is substantial," said Buck. While rust fungi do not usually kill infected plants, infection by rusts will reduce plant health and flower production.
Currently, more than 125 species of fungi that cause rust have been reported on 56 different ornamental crops. "Rust pathogens cannot be adequately detected on contaminated but symptomless plant material entering the U.S. or moving state-to-state," said Buck. "As such, rust pathogens have the potential to dramatically affect ornamental crop production," he said.
Rust spores can easily lodge in the crown of plants that have had foliage removed for shipping purposes. Symptomless plants are then moved long distances through international or interstate trade, dispersing the pathogen and introducing it into areas that were previously pathogen-free.
While quarantine restrictions and eradication efforts are used to manage rust outbreaks and minimize potential disease loss, such efforts are not perfect and can have a significant economic impact on crop production. International trade of ornamental crops has made the exclusion of rust pathogens difficult because contaminated plant parts may be symptomless and inadvertently allowed to enter quarantined areas. With repeated introductions, pathogens may become widespread and cause the quarantine to fail.
According to Buck, plant pathologists are currently working on improved detection methods and developing new diagnostic methods to quickly and accurately identify quarantined pathogens.
More on this subject is available in this month's APS feature article on the APS website at www.apsnet.org/online/feature/quarantine/. The American Phytopathological Society (APS) is a non-profit, professional scientific organization dedicated to the study and management of plant disease with 5,000 members worldwide.
Note to editors: To receive accompanying photos, please contact APS at asteigman@scisoc.org or 651-994-3802.
Alle Nachrichten aus der Kategorie: Agricultural and Forestry Science
Zurück zur Startseite
Neueste Beiträge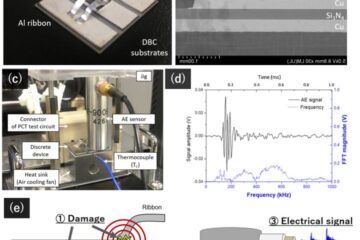 Detecting early-stage failure in electric power conversion devices
Researchers from Osaka University use non-destructive acoustic monitoring to identify the earliest stages of failure in silicon carbide power electronics, which will help in the design of more-durable power devices….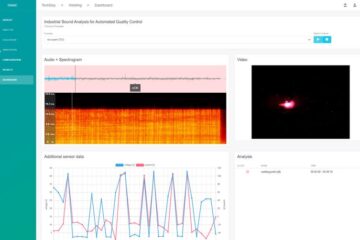 Build your own AI with ISAAC for error detection in production
Fraunhofer IDMT has developed a software tool for quality inspectors based on Artificial Intelligence (AI), which automates and simplifies the analysis of industrial sounds, for example in welding processes. Thanks…
BEAT-COVID – advanced therapy strategies against the pandemic
The present SARS-coronavirus-2 pandemic with all its effects on society – both health and economic – highlights the urgency of developing new therapies for COVID-19 treatment. At the same time,…