Report finds inactivated influenza virus vaccines effective in children
Every winter inevitably brings with it the flu season, but kids don't inevitably have to contract the flu, according to an article in the March 1 issue of Clinical Infectious Diseases, now available online. The report, which reviews the results of multiple studies on the effects of influenza vaccine on children, indicates that "killed" influenza vaccine is a safe and effective method to reduce the rate of influenza in children as young as 6 months old.
Killed or split-virus influenza vaccine refers to an inactive form of the flu virus in vaccine form, which is safe even for children with high-risk conditions, such as asthma, immunodeficiency, or chronic heart or lung conditions. Live virus influenza vaccine, containing a weakened form of the virus, is extremely effective in protecting people against the flu, but may have side effects in high-risk patients, and is not recommended for anyone under 5 or over 49 years old. The Centers for Disease Control and Prevention (CDC) will officially begin recommending killed virus flu vaccine for children aged 6-23 months this fall.
According to the review, a flu vaccination can literally pay off in the long run. There is evidence that averting illness by vaccinating kids can save $10-$25 per child, compared to the cost of treating unvaccinated children who develop the flu. Vaccinating children against the flu may also protect adults from getting infected. Influenza can spread like wildfire through a school, where unvaccinated children are in close contact with each other, and then be carried home to infect family members, but children who are vaccinated may keep the virus from ever reaching their parents.
Despite the apparent benefits, relatively few people get their children vaccinated against the flu. "The knowledge of influenza causing problems in children is very new," said Dr. Frederick Ruben, lead author of the article and noted influenza expert. "It's not as benign a germ as has been appreciated in the past." In serious cases, flu can cause neurologic damage, paralysis and even death in children, added Dr. Ruben, who is director of Scientific and Medical Affairs for Aventis Pasteur, a vaccine manufacturer. Recent new research has shown that influenza in children is a critical matter and can lead to hospitalization rates comparable to those of elderly people with the flu.
"Deaths and hospitalizations [from the flu] are still rare, but the disease is a common one," said Dr. Kathleen Neuzil, author of an editorial commentary on Dr. Ruben's article, also in the March 1 issue of Clinical Infectious Diseases. "I think a lot of parents don't realize that children can even get the vaccine." Oftentimes, it doesn't occur to many adults to get themselves vaccinated, either, since flu vaccination drives frequently target elderly people or other high-risk groups, she added.
The severity of the latest flu season has at least started to make people aware of the dangers. News media coverage has spurred some parents to bring their children in for vaccinations, said Dr. Ruben. Public health campaigns would also make a difference in getting more children vaccinated against the flu, according to Dr. Neuzil. "In this country, we should have a very permissive attitude toward influenza vaccine," she said. "If you're 6 months and older, the vaccine is available to you, you can get it, and it can prevent influenza."
Dr. Ruben anticipates that, as physicians become more informed about the safety and availability of killed-virus flu vaccine, they will notify and encourage pediatric patients to get vaccinated. "Killed vaccines are the most important tool we have," said Dr. Ruben.
Founded in 1979, Clinical Infectious Diseases publishes clinical articles twice monthly in a variety of areas of infectious disease, and is one of the most highly regarded journals in this specialty. It is published under the auspices of IDSA. Based in Alexandria, Virginia, IDSA is a professional society representing more than 7,500 physicians and scientists who specialize in infectious diseases. For more information, visit http://www.idsociety.org.
One of the authors is affiliated with the vaccine manufacturer Aventis
All latest news from the category: Health and Medicine
This subject area encompasses research and studies in the field of human medicine.
Among the wide-ranging list of topics covered here are anesthesiology, anatomy, surgery, human genetics, hygiene and environmental medicine, internal medicine, neurology, pharmacology, physiology, urology and dental medicine.
Back to home
Newest articles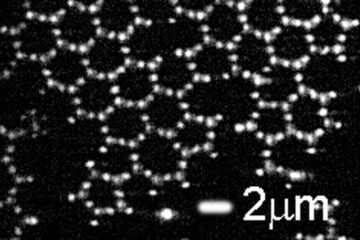 Graphene grows – and we can see it
Graphene is the strongest of all materials. On top of that, it is exceptionally good at conducting heat and electrical currents, making it one of the most special and versatile…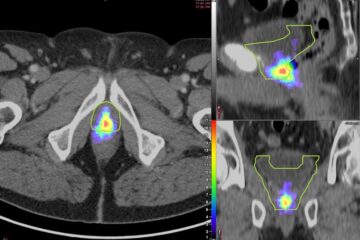 PSMA PET improves decision making for prostate cancer treatment
Detailed PSMA PET mapping of cancer recurrence in the prostate bed shows that current radiotherapy contouring guidelines—which determine the target areas for treatment—miss a significant number of lesions and may…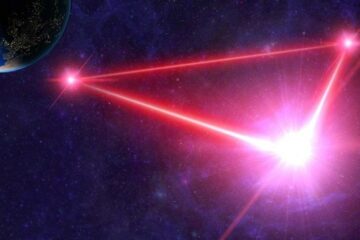 The search for the missing gravitational signal
A new SISSA study proposes an array of interferometers in space to detect subtle fluctuations in the background gravitational signals that may reveal the secrets of black hole mergers. Every…