A fully automatic system for managing e-commerce orders
E-commerce makes it possible for a customer to order a mix of books, CDs and videos which will be shipped within 48 hours. Increasing "B2C" (business-to-customer) e-commerce and other ordering methods requires a new mailing and packaging philosophy. The partners in EUREKA project E! 2550 MAILPACK have developed a new mail management and packaging system to meet this challenge.
"Currently such orders are fulfilled by hand, or semi-automatic systems," explains Ad Linssen, Financial Manager at the Dutch lead partner, Buhrs. "In the MAILPACK project we have developed the IBS® (Intelligent Boxing System), a fully automated solution that can handle CDs, books, videos and DVDs."
The IBS® is an automated packaging system that creates a box out of three pieces of carton. Into this open box, feeders automatically insert the ordered products making optimal use of the packaging space. The box is then closed and an address label applied. "IBS® controls the flow of goods, so that each order is fulfilled without the flow being interrupted," says Linssen.
The numbers are impressive – the system can incorporate a large number of feeders, as 50 boxes are filled, glued, labelled and finished every minute. "The IBS® system is fast, accurate and reliable, even at the high speeds required at peak times," says Linssen.
The new mailing system combined servo-driven technology with state-of-the-art Siemens Simotion control system. The result was the new Buhrs 3000 paper and film wrapping system for post-press facilities such as printers and mailing houses.
The hardware and software control of MAILPACK (for the mailing system) was developed by Siemens in the Netherlands and Germany. "For the first time, the movement of the product and the control of the operation are handled in one system," says Jan Prins, Project Manager at Siemens. "MAILPACK allowed us to develop the 'Simotion' system that is now being sold, not only for packaging systems, but also for use in other industries such as printing and plastics."
Both partners found participating in a EUREKA project advantageous. "EUREKA is a stimulant to innovation and kept us on the path to success," says Prins.
While Siemens markets the Simotion software, Buhrs is selling the IBS® and the Buhrs 3000 to expanding markets, including deregulated postal services looking to expand over national borders.
All latest news from the category: Information Technology
Here you can find a summary of innovations in the fields of information and data processing and up-to-date developments on IT equipment and hardware.
This area covers topics such as IT services, IT architectures, IT management and telecommunications.
Back to home
Newest articles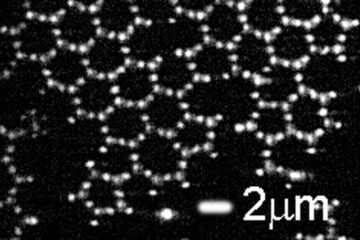 Graphene grows – and we can see it
Graphene is the strongest of all materials. On top of that, it is exceptionally good at conducting heat and electrical currents, making it one of the most special and versatile…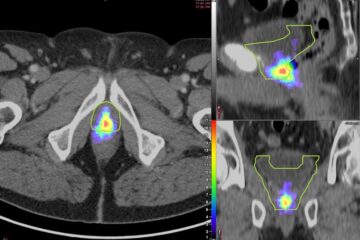 PSMA PET improves decision making for prostate cancer treatment
Detailed PSMA PET mapping of cancer recurrence in the prostate bed shows that current radiotherapy contouring guidelines—which determine the target areas for treatment—miss a significant number of lesions and may…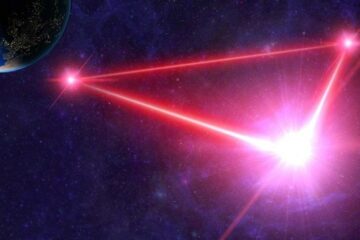 The search for the missing gravitational signal
A new SISSA study proposes an array of interferometers in space to detect subtle fluctuations in the background gravitational signals that may reveal the secrets of black hole mergers. Every…