Sheep worms' Nemesis – selective breeding
Long-term research by CSIRO Livestock Industries has proved that selectively breeding sheep for worm resistance can significantly reduce Australian farmers' traditional reliance on drenching products in high rainfall areas.
Coordinator of the Nemesis project, CSIRO's Amy Bell, says that over a two-year monitoring period, merino weaners bred for parasitic worm resistance within the project's demonstration flock required seven fewer drenches to maintain worm levels equivalent to normally bred merinos.
"That result was also achieved without compromising the animals' comparative production levels," Ms Bell says.
"The research shows that by reducing reliance on worming medicines and allowing a mix of control strategies, it is possible, and indeed practical, to provide sheep producers with sustainable options for worm control."
The research also highlighted the need for sheep farmers to constantly monitor their flocks for signs of worm infestation.
"For example, if a mob of sheep is walked for 300-400 metres and an otherwise healthy looking animal falls over, there's a fair chance worms are a problem," Ms Bell says.
"Monitoring the worm burdens of sheep is time and money-effective because an informed decision to drench, or not to drench, can be made based on a combination of the results of monitoring programs, current weather information and paddock history," she says.
"When we grazed our resistant weaners alongside susceptible and randomly bred weaners, the resistant line had no production advantage. In other words, as the non-resistant sheep kept putting worm eggs back onto the pasture, the resistant sheep devoted energy to fending off the worm challenge as well as into weight gain," she said.
However, over the longer term in the demonstration flock, the production levels of animals selectively bred for worm resistance proved to be superior.
"For example, from joining to weaning, the worm resistant breeding ewes recorded an average of 4kg live-weight gain over their unselected counterparts."
Lower levels of pasture contamination also meant the worm resistant ewes could devote more of their energy to producing wool.
"Perhaps the most telling result was that these breeding ewes did not have to be drenched at all during the two years of the study, even when lambing or lactating," she says.
More information:
Amy Bell, CSIRO Livestock Industries, 02 6776 1399
Web: www.csiro.au/nemesis
Media assistance:
Rob Nethery, CSIRO Livestock Industries, mobile: 0427 701 389
Alle Nachrichten aus der Kategorie: Agricultural and Forestry Science
Zurück zur Startseite
Neueste Beiträge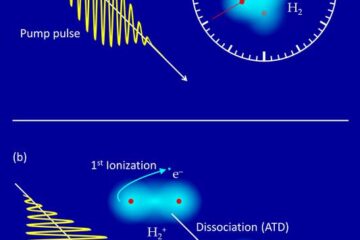 Rotation of a molecule as an "internal clock"
Using a new method, physicists at the Heidelberg Max Planck Institute for Nuclear Physics have investigated the ultrafast fragmentation of hydrogen molecules in intense laser fields in detail. They used…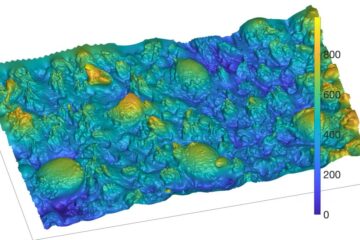 3D printing the first ever biomimetic tongue surface
Scientists have created synthetic soft surfaces with tongue-like textures for the first time using 3D printing, opening new possibilities for testing oral processing properties of food, nutritional technologies, pharmaceutics and…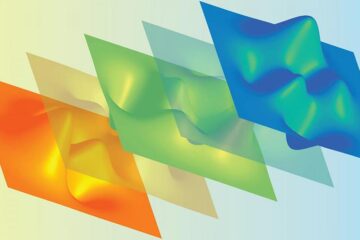 How to figure out what you don't know
Increasingly, biologists are turning to computational modeling to make sense of complex systems. In neuroscience, researchers are adapting the kinds of algorithms used to forecast the weather or filter spam…