Weeding out the black sheep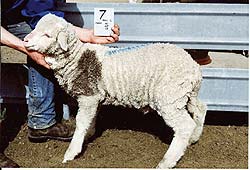 In an effort to stamp out one of the most costly quality control problems facing the Australian wool industry, CSIRO Livestock Industries – with assistance from the Australian Sheep Industry CRC – is investigating which Merino sheep genes are responsible for producing black or piebald offspring.
According to research team leader, Dr Belinda Norris, while the Australian Merino is renowned for its uniformly white fleece, a significant proportion of the national flock may carry gene(s) that cause coloured wool in Merino sheep.
"A white ram carrying pigmentation genes can produce a significant number of pigmented offspring and clearly it would be an advantage to both producers and ram breeders if such carriers could be detected by some alternative to the currently expensive process of 'parentage testing'," Dr Norris said. Parentage testing involves costly breeding programs designed to determine whether specific rams carry aberrant black or piebald genes.
The three-to-four-year project aims to identify the genes responsible for the whole-colour black and spotted pigmentation of Merino wool and to develop DNA-based tests to detect these pigmentation genes in white animals.
"Such tests would be relatively inexpensive and could be used for routine screening, especially in ram breeder's flocks, to eliminate the problem in the industry," Dr Norris said.
She called on ram breeders to participate in the project by providing detailed records of any pigmented animals within their flocks and blood samples from the pigmented animals, their sires and dams. All information received will be treated as 'strictly confidential'
All news from this category: Agricultural and Forestry Science
Back to the Homepage
Latest posts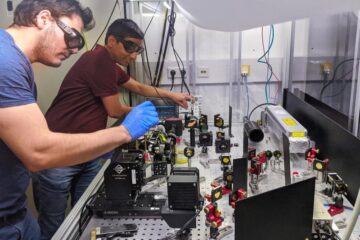 Innovations through hair-thin optical fibres
Scientists at the University of Bonn have built hair-thin optical fibre filters in a very simple way. They are not only extremely compact and stable, but also colour-tunable. This means…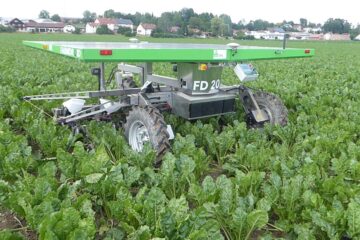 Artificial intelligence for sustainable agriculture
ZIM cooperation network on AI-based agricultural robotics launched The recently approved ZIM cooperation network "DeepFarmbots" met virtually for its official kick-off on November 25. The central goal of the network…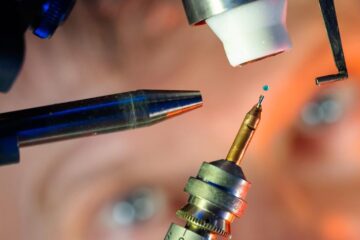 Teamwork in a molecule
Chemists at the University of Jena harness synergy effect of gallium Chemists at Friedrich Schiller University Jena have demonstrated the value of "teamwork" by successfully harnessing the interaction between two…