Scientists Develop Sensitive Soil Moisture Technology Sensor to Save Farmers £10 per Hectare and Benefit the Environment
Scientists have developed a new "intelligent" reliable soil moisture sensor that is set to ensure horticulturists accurately irrigate staple crops such as potatoes and fruit, and enhance environmentally friendly farming practices. A collaboration between the University of Warwick and Herefordshire based McBurney Scientific led to the development of the new product that harnesses enhanced sensor technology for measuring soil moisture with wireless communication and the processing power and convenience of the hand-held computer.
Soil moisture conditions play a vital role in ensuring good crop quality and quantity, and the new device is set to simplify the task of measuring and reduce the costs of irrigation scheduling by more than £10 per hectare each year, compared with current soil measurement equipment. The battery-powered probe is a significant improvement on existing devices, which use complex technology and are often too expensive for use in low-margin crops.
Heat pulse technology embedded in a porous ceramic tip on the probe measures soil moisture content. Readings are then sent via radio signals to a hand-held computer, which can interpret the results to show how much water is needed to optimise growing conditions, depending on factors such as soil type. It automatically downloads the data within a 100 metres range of the sensor.
Consumers demand high quality fruit and vegetables as well as environmentally sensitive methods of crop production, and the amount and timing of irrigation are crucial factors in ensuring a good crop.
In conjunction with the University of Warwick's Innovation Direct, a free consultancy service for West Midlands based SMEs, the Soil Moisture Sensor recently won the Lord Stafford Award for Innovation, which is awarded to the business with the greatest potential for a product developed in association with a West Midlands University.
The Scientific Soil Moisture Sensor provides a record for suppliers on the use of environmentally friendly growing practices. Too little water causes plant water stress which damages crop yields, but the environment needs to be protected from water overuse, which can compete with the needs of wildlife habitats or cause agricultural chemicals to leach from soils to the environment.
Dr Terry McBurney, owner of McBurney Scientific, said: "The new moisture sensor provides essential accurate information on the level of moisture in the soil, soil temperature and soil tension. This enables farmers to grow crops more intelligently and mitigate the effects of under or over watering."
"Crops such as potatoes, and other horticultural produce, are particularly vulnerable during times of drought. To achieve good quality it's important to get the water right at critical stages, particularly in June when the tubers are initiating. If conditions get too dry you end up with potato "scab" and farmers can lose premium markets."
A patented prototype is undergoing thorough testing processes to ensure that it will give continuous, maintenance-free performance and the new Soil Moisture Sensor will be available in mid 2004.
All news from this category: Agricultural and Forestry Science
Back to the Homepage
Latest posts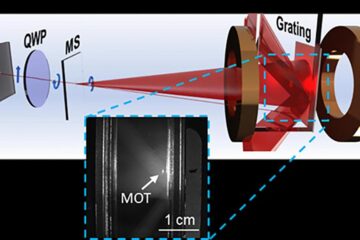 Bringing atoms to a standstill: NIST miniaturizes laser cooling
It's cool to be small. Scientists at the National Institute of Standards and Technology (NIST) have miniaturized the optical components required to cool atoms down to a few thousandths of…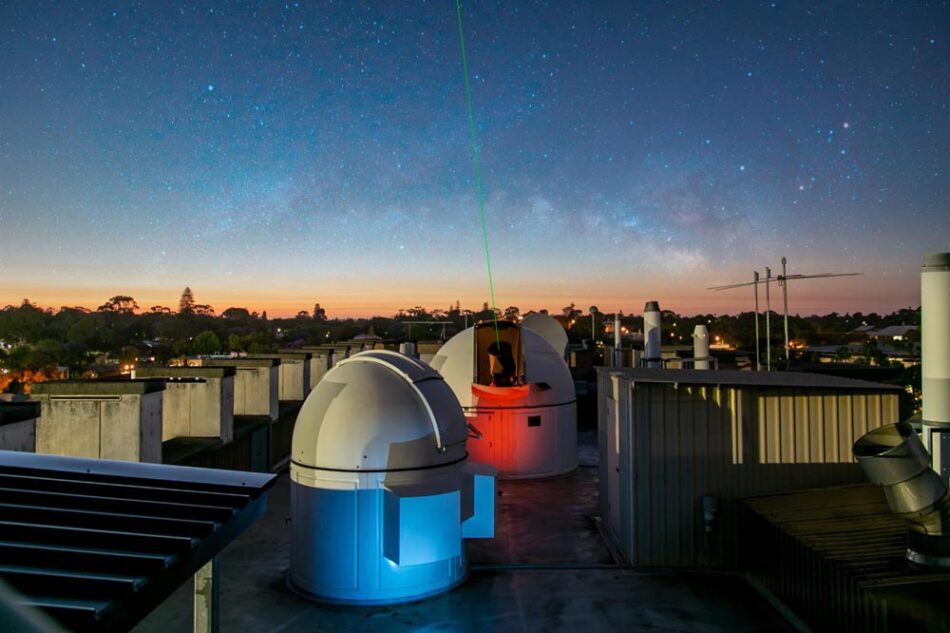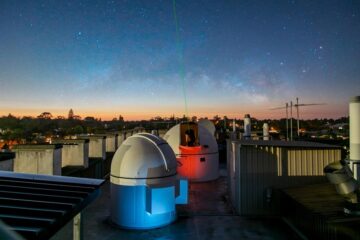 Record-breaking laser link could help us test whether Einstein was right
Scientists from the International Centre for Radio Astronomy Research (ICRAR) and The University of Western Australia (UWA) have set a world record for the most stable transmission of a laser signal through…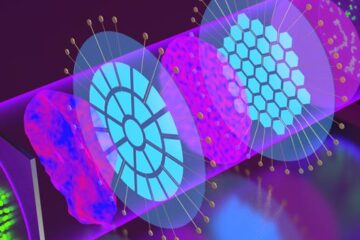 Adaptive optics with cascading corrective elements
A cascaded dual deformable phase plate wavefront modulator enables direct AO integration with existing microscopes–doubling the aberration correction range and greatly improving image quality. Microscopy is the workhorse of contemporary…