Wanted: Innovations to feed the hungry
Columbia economist offers new way to compute prizes for agriculture research
After many decades of economic growth, the single most important cause of human mortality remains malnutrition. The World Health Organization estimates that food deficits cause about 6 million deaths per year, or 14 percent of the total. Surprisingly, most people who die from hunger are actually farmers – not by choice, but by necessity. They are born in rural areas, and have no other resources with which to earn a living. When a farm family's production falls short of their own food needs, they fall into a downward spiral of malnutrition, ill-health, and even lower production.
In the November issue of AgBioForum, William Masters, director of the Earth Institute's Center on Globalization and Sustainable Development, proposes a new way of fighting hunger: by giving cash prizes to innovators who develop sustainable techniques that the world's poor can use to feed themselves.
Prizes have been used to solve many seemingly-intractable problems, from an 18th-century prize for determining longitude at sea, to the 20th century prizes for long-distance flight given to Charles Lindbergh and Amelia Earhart. These prizes work well when governments or philanthropists anticipate that a breakthrough would be valuable, but are unlikely to be easily sold in the marketplace or obtained from university laboratories.
Professor Masters' approach proposes targeting any increase in the productivity of low-income farmers, using recently-developed measurement methods to compute what each innovation is really worth.
Professor Masters' proposal is motivated by the magnitude and nature of global hunger. Because the poorest people are farmers, one of the most effective tools in the historical fight against malnutrition has been agricultural research, adapting seed varieties and production techniques to local needs. This type of research consistently pays for itself, often many times over – but the gains are spread over millions of very poor beneficiaries, so the costs of research can't be recovered locally, either by private-sector innovators through product sales, or by local governments through taxes.
"This mechanism offers a way for philanthropists and foreign-aid donors to pay directly for demonstrated research achievement," says Professor Masters. "We know that people want to pay for good research. This offers a way to find which research is worth funding, using verifiable data from field experiments and farm surveys."
Right now, research achievements are rewarded in one of two main ways. The oldest approach is through universities and public laboratories, paid for by government grants or philanthropy – but these are difficult to steer towards high-priority targets. To make researchers more responsive to people's needs, governments offer them intellectual property rights over their innovations – but these have value only when a technology's users can be made to pay for it. Professor Masters' proposal is intended to help fill the gap between these two methods, to reward innovations that are not now being rewarded through either kind of funding mechanism.
Although it would take some time for new research to generate results on the ground, Masters believes that offering prizes for research results would have an immediate impact, by attracting attention to the fruits of R&D. He said, "I have worked for ten years in West Africa on this issue, and I know dozens of agricultural technologies that are out there right now saving lives. No one rewards these innovators. Prizes would help them spread their ideas to more people, and to develop them further."
"Some of the best innovations come from individuals, often working in non-profits and NGOs – others come from people in universities and public laboratories, and some come from private companies like Monsanto. No one has a monopoly on discovery," said Masters. "This proposal is about rewarding innovation, wherever it comes from."
The Center on Globalization and Sustainable Development (CGSD) was established in July 2002 to research and craft solutions for the pressing international development problems of our time. CGSD manages the social sciences activities of the Earth Institute, such as economics, education, and urban growth. Its hallmark approach involves interdisciplinary collaborations with natural scientists at the Earth Institute, operating on the underlying principle that because development problems cross disciplines – from the environment to disaster preparedness to public health to economic planning – so must the solutions.
The article is:
William A. Masters (2003), "Research Prizes: A Mechanism to Reward Agricultural Innovation in Low-Income Regions" AgBioForum 6(1&2, November): 1-5.
All news from this category: Agricultural and Forestry Science
Back to the Homepage
Latest posts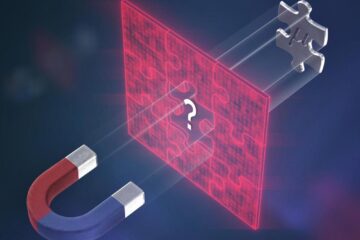 German National HPC Centre provides resources to look for cracks in the standard model
Physicists have spent 20 years trying to more precisely measure the so-called "magnetic moment" of subatomic particles called muons. Findings published this week call into question long-standing assumptions of particle…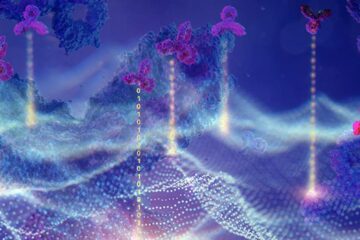 Designing better antibody drugs with artificial intelligence
Antibodies are not only produced by our immune cells to fight viruses and other pathogens in the body. For a few decades now, medicine has also been using antibodies produced…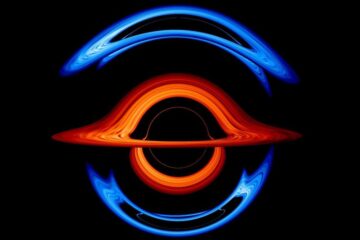 New NASA visualization probes the light-bending dance of binary black holes
A pair of orbiting black holes millions of times the Sun's mass perform a hypnotic pas de deux in a new NASA visualization. The movie traces how the black holes…