Using frequency waves to measure moisture in soil
New findings improve the way we take and analyze field measurements
A more accurate and robust method to measure the water content in soil is now available, thanks to a study conducted by researchers from National Chiao Tung University in Taiwan.
Researchers have developed a numerical model for simulating the waveform in soil by using Time Domain Reflectometry (TDR) and a new calibration equation. The results are published in the May/June issue of Soil Science Society of America Journal. Chih-Ping Lin, assistant professor of civil engineering, was the lead scientist on the research, conducted from 1999 to 2001 with support from the National Science Council, Taiwan.
"The TDR waveforms vary not only with the soil water content, but also with the soil types, bulk density, and probe parameters," said Lin. "If these factors can be taken into account in the analysis, we can have a better algorithm for determining the soil water content."
TDR measurement has become a widely adopted method for monitoring soil water content. The article examines the limitations of the traditional data reduction method for determining water content and proposed a new method. The result is a better automatic data reduction algorithm. Previous studies of TDR waveforms used sophisticated probes that were not appropriate for field applications and had limited values to the agronomy and geotechnical engineering community. The new finding connects the gap between the theoretical analysis and the field measurement.
"Now with almost any kind of probe and cable system, one can measure the frequency-dependent dielectric permittivity of the soil in the field," Lin said. "This will not only improve the soil moisture measurements but also have impacts on the characterization of soil-water interaction."
Soil Science Society of America Journal (SSSAJ), http://soil.scijournals.org is a peer-reviewed, international journal of soil science published six times a year by the Soil Science Society of America. SSSA Journal contains soil research relating to physics; chemistry; biology and biochemistry; fertility and plant nutrition; genesis, morphology, and classification; water management and conservation; forest and range soils; nutrient management and soil and plant analysis; mineralogy; and wetland soils.
The American Society of Agronomy (ASA) www.agronomy.org, the Crop Science Society of America (CSSA) www.crops.org and the Soil Science Society of America (SSSA) www.soils.org are educational organizations helping their 10,000+ members advance the disciplines and practices of agronomy, crop and soil sciences by supporting professional growth and science policy initiatives, and by providing quality, research-based publications and a variety of member services.
Alle Nachrichten aus der Kategorie: Agricultural and Forestry Science
Zurück zur Startseite
Neueste Beiträge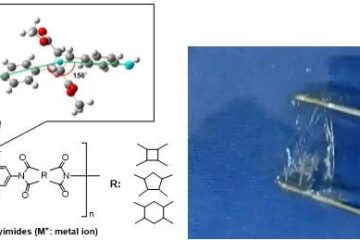 High-thermoresistant biopolyimides become water-soluble like starch
This is the first report for the syntheses of water-soluble polyimides which are Interestingly derived from bio-based resources, showing high transparency, tunable mechanical strength and the highest thermoresistance in water-soluble…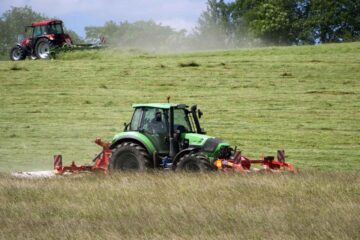 Land management in forest and grasslands
How much can we intensify? A first assessment of the effects of land management on the links between biodiversity, ecosystem functions and ecosystem services. Ecosystem services are crucial for human…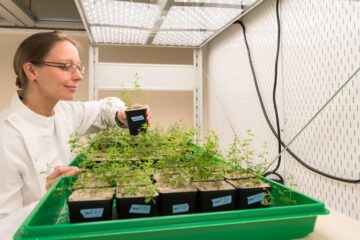 A molecular break for root growth
The dynamic change in root growth of plants plays an important role in their adjustment to soil conditions. Depending on the location, nutrients or moisture can be found in higher…