Boron, Essential For The Growth Of Plants And Animals
Research on the biological role of boron (B), a chemical element described almost a century ago as required in small quantities to maintain just the structure of plants, has given more relevance to its importance as an essential element for embryonic development and organogenesis in plants and animals.
Only a few of Earth's naturally occurring chemical elements make up living matter. Just six of them – carbon, hydrogen, nitrogen, oxygen, phosphorous and sulphur – make up for 99% of all living tissues. Nevertheless, other dietary minerals or trace elements are still crucial for all vital functions even if this may be in extremely low dosages. Some of these, such as iron, copper, cobalt, zinc or manganese, are required by all living forms and others are only associated with some groups, mainly because research has not been extended to include a wider range of living organisms.
Such is the case with boron (B), proven essential for the structure of plants in 1923 (Warington. Annals of Botany, Vol. 37: 629–672; 1923). Its activity depends on its presence as borate ion H4BO4- with the capacity to form bonds with molecules such as polysaccharides, glycoproteins or glycolipids. In this way, borate acts as a molecular staple that gives stability and functionality to biomolecules like pectins that make up the cellular wall of most higher terrestrial plants, or glycolipids of the bacterial cell wall (Bolaños et al. Plant, Physiology and Biochemistry, Vol. 42: 907–912; 2004). It has not been considered essential in animals, but nonetheless the disadvantages of a boron deficient diet, such as its negative effects on bone calcification, have already been studied. More recently, additional consequences on embryo development in fish and amphibians have been described where cellular proliferation lacks the differentiation required for the formation of tissues and organs, thereby demonstrating a failure in cellular signalling. Achieving a boron deficiency for experimentation in animals is very complicated, which makes the investigation more difficult.
Working with root nodules of legumes, which were the result of a complex and well controlled development procedure produced by the symbiotic interaction between nitrogen fixing bacteria (Rhizobium) and the plant, the research team managed by profesors Ildefonso Bonilla and Luis Bolaños (Biology Dep, UAM) have confirmed the necessity of borate for the stability of glycoproteins in the cellular membrane Plant, Cell & Environment, Vol. 30:1436–1443; 2007). Boron deficiency causes a lack of glycoproteins in these very membranes, leading to the same development alteration as in the case of amphibians and fish – an extensive cellular proliferation but no subsequent differentiation of tissue which manifests as small tumour structures in the legumes roots. Coinciding with these investigations, it has been described that the use of boric acid H3BO3 inhibits the cellular proliferation of some prostate and breast cancers (Meacham et al., en: Advances in Plant and Animal Boron Nutrition, Pp: 299-306; Springer 2007).
With this in mind, Doctors Bonilla and Bolaños have proposed a model describing the need for proper boron nutrition in animals too. (Plant, Signaling & Behavior, Vol. 3; 2008), This model is based on the role of the dietary element as an stabilising factor for membrane glycoproteins involved in the communication between cells and necessary for the regulation of development procedures and whose lack causes an abnormal cellular proliferation processes.
Media Contact
Oficina de Cultura Científica
alfa
All latest news from the category: Agricultural and Forestry Science
Back to home
Newest articles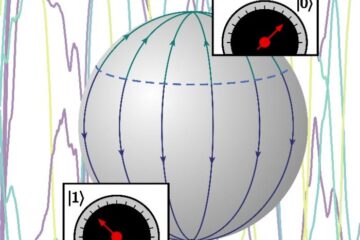 Constraining quantum measurement
The quantum world and our everyday world are very different places. In a publication that appeared as the "Editor's Suggestion" in Physical Review A this week, UvA physicists Jasper van…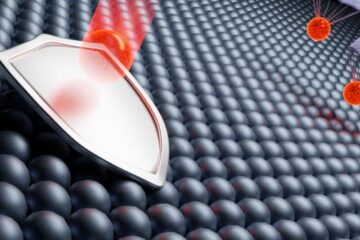 Transparent electrodes without the damage
Crucial in the design of any semiconductor device is how to inject and extract an electrical current, and now a KAUST-led team has reviewed ways to do this without damage…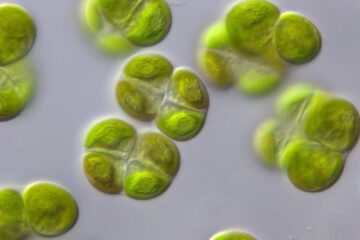 Ancient lineage of algae found to include five "cryptic" species
Research team led by Göttingen University use genomic data to discover five species hidden in rare alga. All land plants originated from a single evolutionary event when freshwater algae got…